The electricity costs and energy usage associated with running a commercial business can be significant, and on average it equates to around 20% of the power bill.
Electricity prices are rising exponentially, and businesses are more expensive to run than ever before. The most effective way to save your business money is to switch to an energy efficient lighting system that uses much less power than traditional fluorescent lighting.
However, there are a number of other methods that can also be utilised in order to save money on electricity costs. Below we have listed six upgrades to your lighting setup that are guaranteed to reduce lighting costs.
Switch to LED Lighting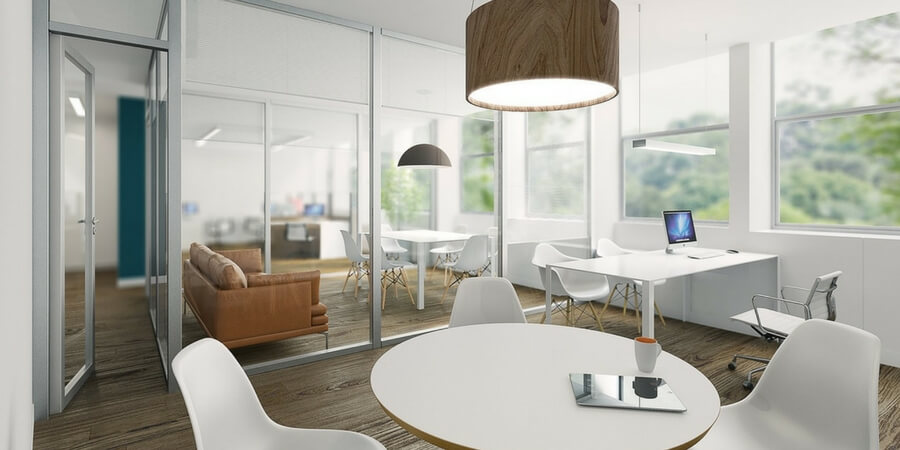 source: thelightbulb.co.uk
If your premises use outdated fluorescent bulbs to light up the rooms, it's highly likely that electricity is being wasted.
LED lights are 60% more efficient than traditional fluorescent and halogen bulbs, so upgrading the bulbs will significantly reduce your next power bill. LED lights also last up to 25 times longer than a standard halogen bulb, which removes the need for frequent replacement and can dramatically reduce maintenance costs.
LED lighting is also safer than traditional bulbs, as they don't require heat in order to produce light and therefore, they cannot start a fire. LED lights are much higher quality than fluorescents, and are much less likely to become faulty.
Flickering office lights are a common nuisance associated with older bulbs, and often they need to be repaired or replaced. Flickering often occurs in older bulbs when the components have broken down over time.
The LED lights on the other hand will provide a reliable light source that emits a steady beam without using ultraviolet bulbs.
LED bulbs do typically cost more to purchase than a regular fluorescent or halogen bulb, but they are guaranteed to save you money in the long term due to the amount of electricity they save. Be sure to talk to a licensed electrician to discuss LED lighting options and to learn about how you can install a new LED system into your office.
Motion sensors and timers
If your employees can't be trusted to switch off the lights, install motion sensors and timers to do it instead. That way, it's guaranteed that the lights are off when not in use. Whilst this technology may cost money to install, they are guaranteed to save your business money over time. Installing motion detectors and timers can take less than 3 years to pay back and can save your business more than $1,000 per year in electricity costs. Daylight sensors can even be installed to automatically adjust the lighting levels based on the natural light that is available throughout the day.
Make sure you contact a professional commercial electrician like Elec Comm Services if you require with sensor and timer installations or upgrades.
Multiple dimming switchesp
sources: findthehomepros.com
If possible, replace regular light switches with dimming switches. These switches have the ability to dim the lights to your preference, reduce the electricity usage and increase the lifetime of the bulb.
Try to maximise the number of switches for individual bulbs, as this will allow you to turn on the lights only at the area that needs to be illuminated. There's no reason to illuminate an entire area if you just need light in just one section. Dimming switches only cost between $10 – $15 which is a small price to pay for the costs you could save on an electricity bill.
Removing unnecessary lights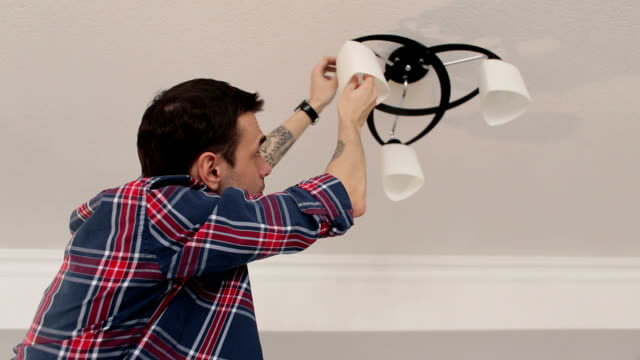 source: istockphoto.com
Sometimes lighting is installed where it is not entirely necessary, such as areas which benefit from natural daylight throughout the day. Have an experienced electrician help you assess which lights are necessary and which lights are actually used by employees.
Remove any lights that are not required in order to reduce the amount of electricity required to power your lighting setup. If you require the removal of globes, light switches or fittings, our commercial electricians are more than happy to assist with the job.
There are a number of ways to save on electrical costs, and whilst some suggestions may require some initial investment to begin with, they are guaranteed to save you money in the future.
source: pexels.com
Always contact a licensed electrician to upgrade your current lighting systems to ensure that the job is of the highest quality, and that the lighting is as energy efficient as possible.
Overhead excess electricity costs can be a significant liability for businesses, and we know how important it is to keep on top of bills. Upgrading the lighting systems in your building is a key part of the process.
Our team of friendly electricians have years of experience, and are dedicated to providing quality commercial electrical services to hundreds of happy customers. If you're searching for a licensed electrician in Sydney to upgrade your lighting system, contact our team at Elec Comm Services here.