Because of the intensity of heat in Phoenix, Arizona, and surrounding areas in the Valley of the Sun, the fall and winter months are a popular time of year for weddings. 
Hotels near Phoenix are plentiful and offer seemingly unlimited breathtaking spaces in which to hold your bridal shower and bachelor parties, your wedding rehearsal, your wedding itself, and your wedding reception. Most everything can be under one roof if you so desire. For most locations, you can have your family and friends stay at the same hotel you choose for your nuptials, and if not at accommodations nearby.
Some of Your Options
Of the many options in the Phoenix area, here are a few of the loveliest:

1. Eagle Mountain Golf Club 
Source: golfzoo.com
At Eagle Mountain, you and your betrothed can exchange vows overlooking the beautiful golf course and desert of Fountain Hills. Restaurant/bar has a guest capacity for 83 and reception all 140. 
2. Hyatt Place Phoenix/Gilbert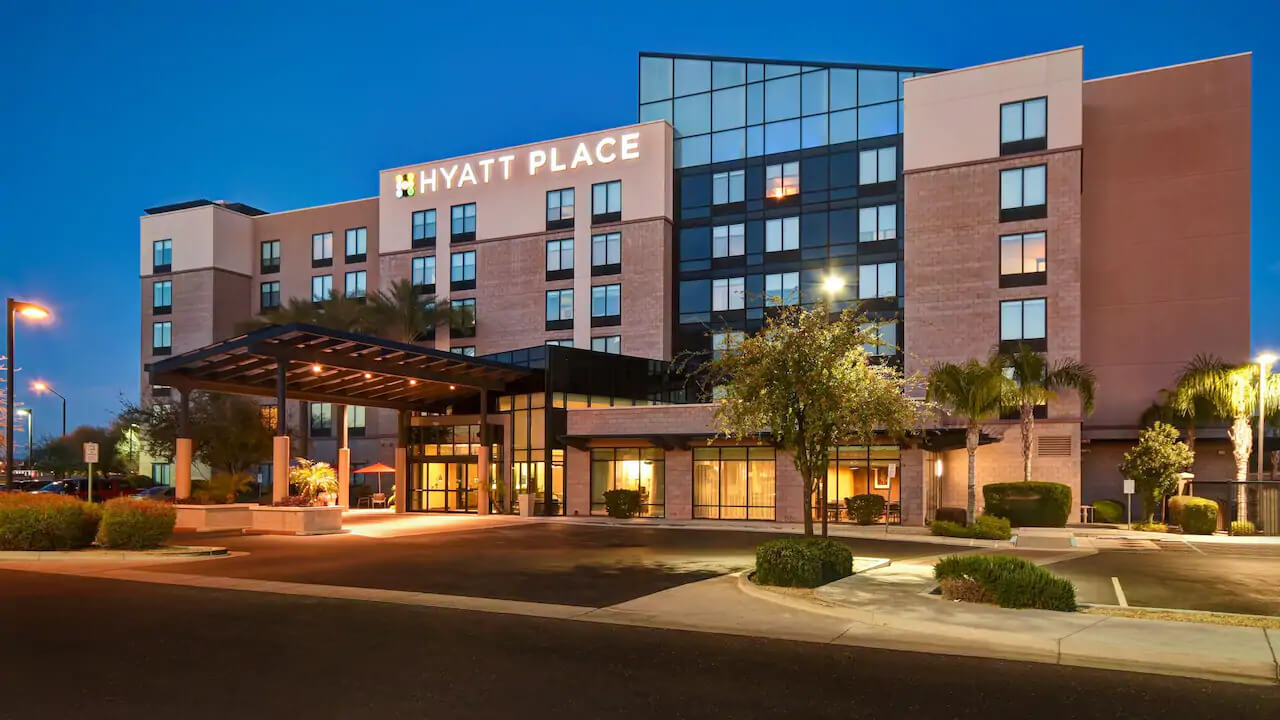 Source: hyatt.com
The Hyatt Place in Phoenix/Gilbert offers room blocks for large groups. Make sure to call far enough in advance so you will be able to have the rooms you need. You should also ask about special amenities or services if you plan to host part your big day there. 
3. Greenfield Lakes Golf Course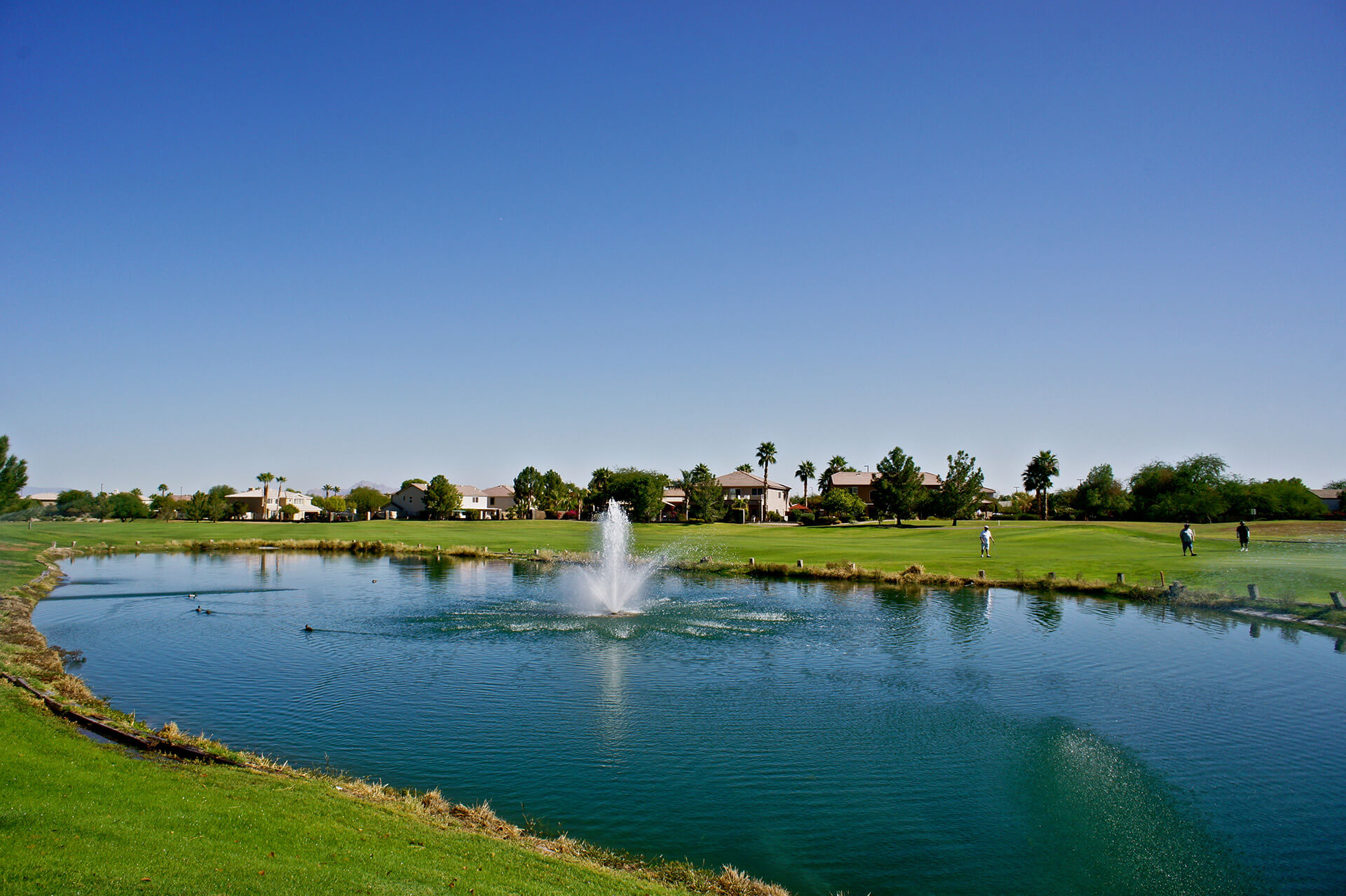 Source: golfgilbert.com
If you choose Hyatt Place for your guests to stay at, Greenfield Lakes would be a beautiful spot for the wedding itself. Maybe you can make a weekend of it. Some of the wedding party and guests can get in a few holes around the celebrating. 
4. Shenandoah Mill 
Source: samanthapatri.com
Beautiful and rustic, the Shenandoah Mill is ironically one of the most luxurious of wedding venues in the Valley of the Sun. Located in Gilbert, it is far enough away from the hubbub of Phoenix but close enough to be able to experience the entertainment and attractions that are close by.
Room Blocks
Reserving a block of rooms for the wedding party and guests makes the festivities go on that much longer, making more memories of the special event. Most large hotels, especially if you are holding your wedding there, will be more than happy to reserve a block for you.
The Business of Love

Source: hmghospitality.com
 In these days of weddings being such enormous business, any of the venues listed above will be able to direct you to reliable photographers, caters, and florists nearby as well as wedding venues if you choose not to have all of the merrymaking at one location. 
It's a timeless feature of life that people will fall in love and want to celebrate it. One thing that does change, though, is that each generation tends to put their own spin on weddings. The newest generation is keeping with that tradition, as it were. 
Fresh ideas for weddings are fun to think about. Goofy, serious, or just plain romantic, it's all about celebrating your love your way. As long as you and the object of your affection are on the same page, nothing else matters.