Whether you're writing a long letter or simply creating a note, using stationery would never go wrong. This will allow your letters and notes to look and feel more personal and have an added touch of uniqueness as you're not using regular paper to scribble down your thoughts. To make your letters pop out better, using non-plain stationery could be a great idea.  
While you can always purchase stationery with built-in designs, incorporating your own personality and creativity would make each paper wonderful. There's no greater feeling than seeing a stack of papers with your design on it, making it yours and yours alone.  
Moreover, listed below are the quirky ways to personalize plain stationery.
Seal It With A Wax
source: pinterest.com
If you'd like to proceed with plain paper, but would still like your stationery to look and feel personal, you should consider sealing it with wax, with your name or initials on it. This way, you can keep the minimalism alive in your journal, while still allowing people to know that it's yours.   
As you choose to have wax seals, you might want to check out how to use wax seal sets as they'll allow your plain stationery to look exquisite and fancy. You'd be surprised with how much your letters would look by just adding wax seals to enclose them. These types of seals can give an instant boost to your plain stationery. On top of this, there are various color options to choose from.   
Create A Monogram
source: etsystatic.com
One of the simplest and best ways to personalize your plain stationery is by creating a monogram with the initial of your first or last name. If you're feeling a little bit more creative, you can choose to place both of your initials and merge them perfectly together. This will allow you to create your own logo that you'll surely enjoy looking at.  
There are various ways you can add your monogram to your plain stationery. You can choose to make it as a background of the whole paper, doing it with minimal opacity so that it doesn't overpower the things you'll write. Alternatively, you can add it on any corner of the paper and choose to build a border around it for a sophisticated effect.  
Build A Notebook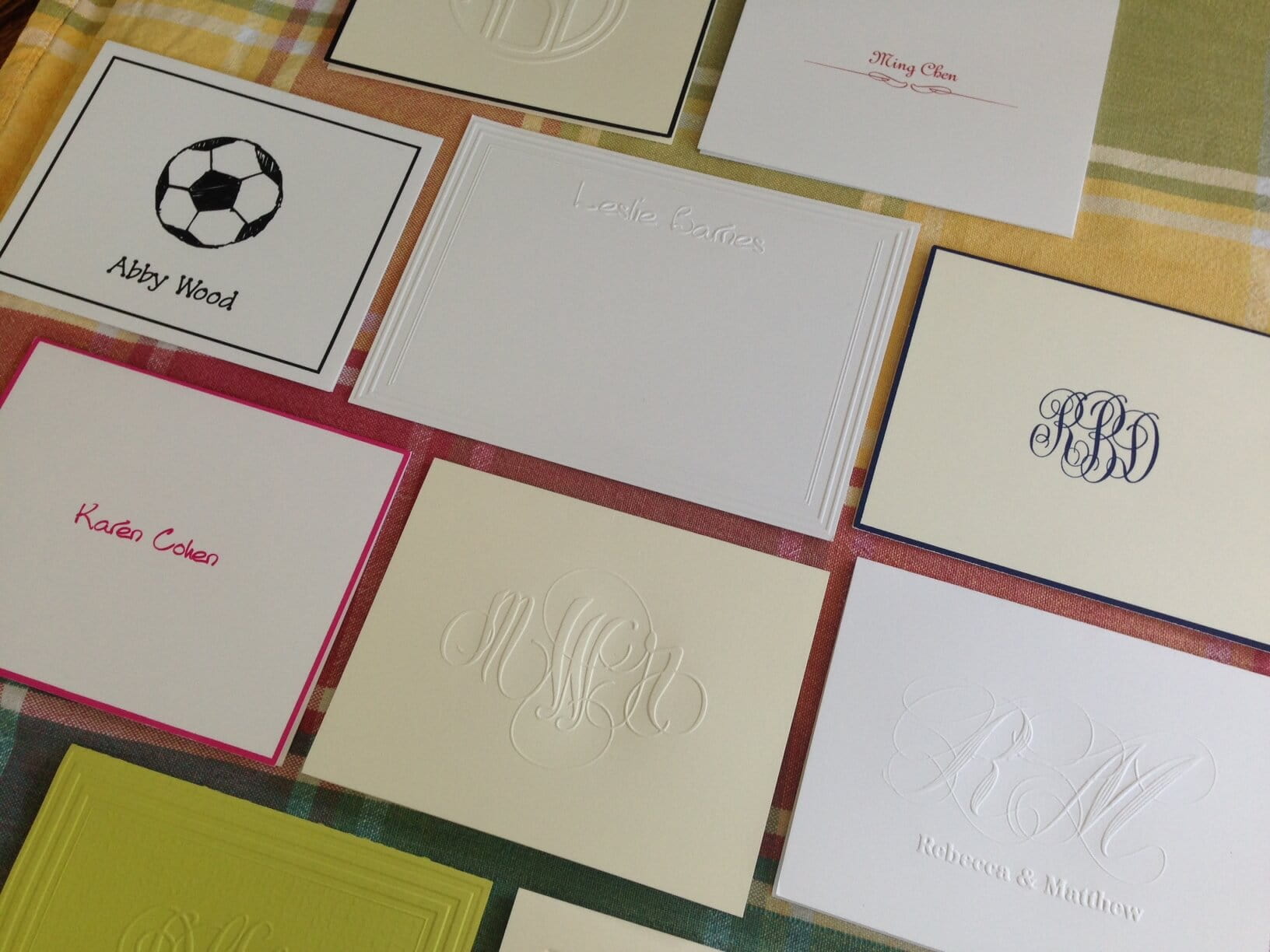 source: giftsin24.com
If you're not a fan of using leather wraps for your plain stationery, you should consider building a notebook. Through this, you can allow it to look universal and stylish at the same time. Depending on your preference, your notebook's finish could be hardbound or softcover. However, if you'd like to go for a sturdier option, a hardbound cover would always be a great idea. While such an option can be costly, it's worth the investment, especially if you're planning to bring it along with you. This will help prevent corner folds, which may damage its quality.  
When creating a notebook, there are plenty of types you can choose from. You can either go for spiral, composition, grid, or business. The choice would depend on how you're going to use it, allowing for maximum productivity. Alternatively, you can go for a notepad, allowing you to easily peel each paper from the body without damaging the entire piece. This would be ideal if you constantly need to tear one paper for your note-taking or your corkboard display.  
Include An Illustration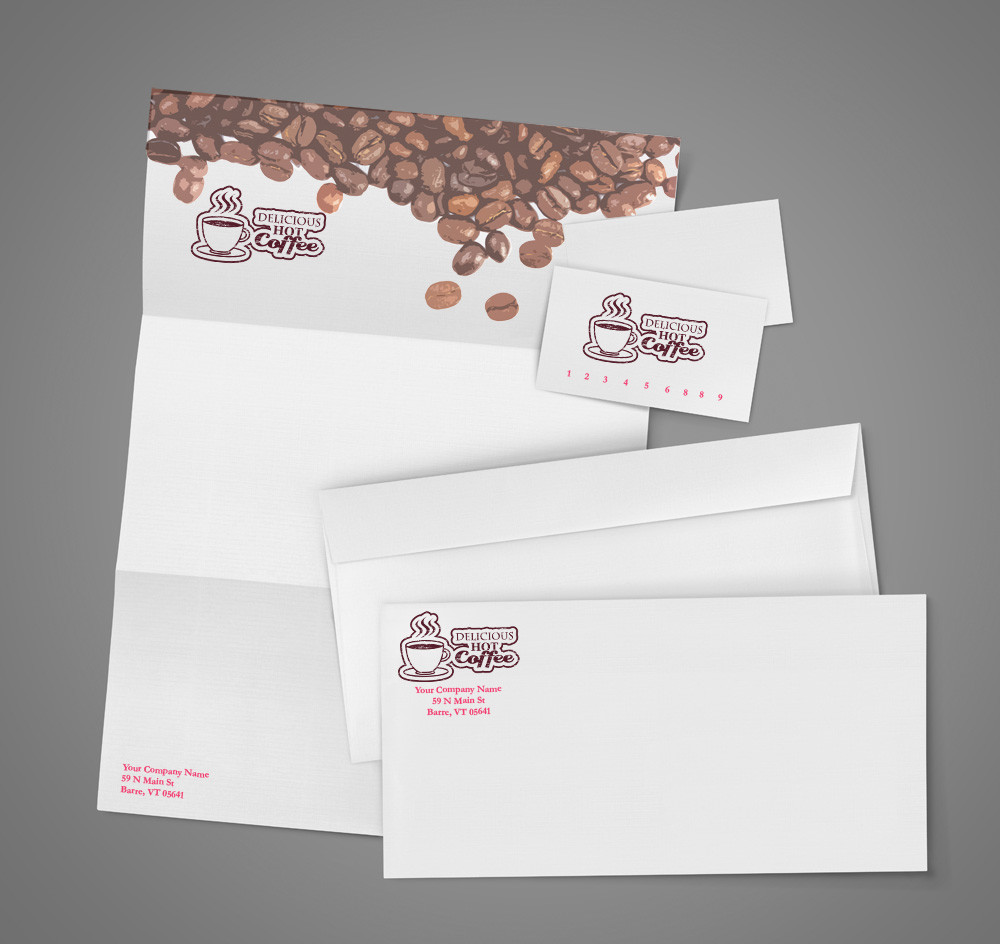 source: cwprintdesign.com
If you'd like your stationery to look extra creative and personalized at the same time, adding an illustration would always be a great idea. If you're feeling confident with your digital art skills, you can choose to draw your own portrait or a cartoon version of yourself on the papers. Alternatively, you can hire a graphic designer to create your desired artwork for you, giving you outstanding results.  
There are plenty of things you can illustrate for your plain stationery. You can create a cartoon version of yourself, your family, or you and your pets. This would surely provide a creative touch to your plain stationery, which your letter recipient would surely appreciate. 
Manually Draw On Each Paper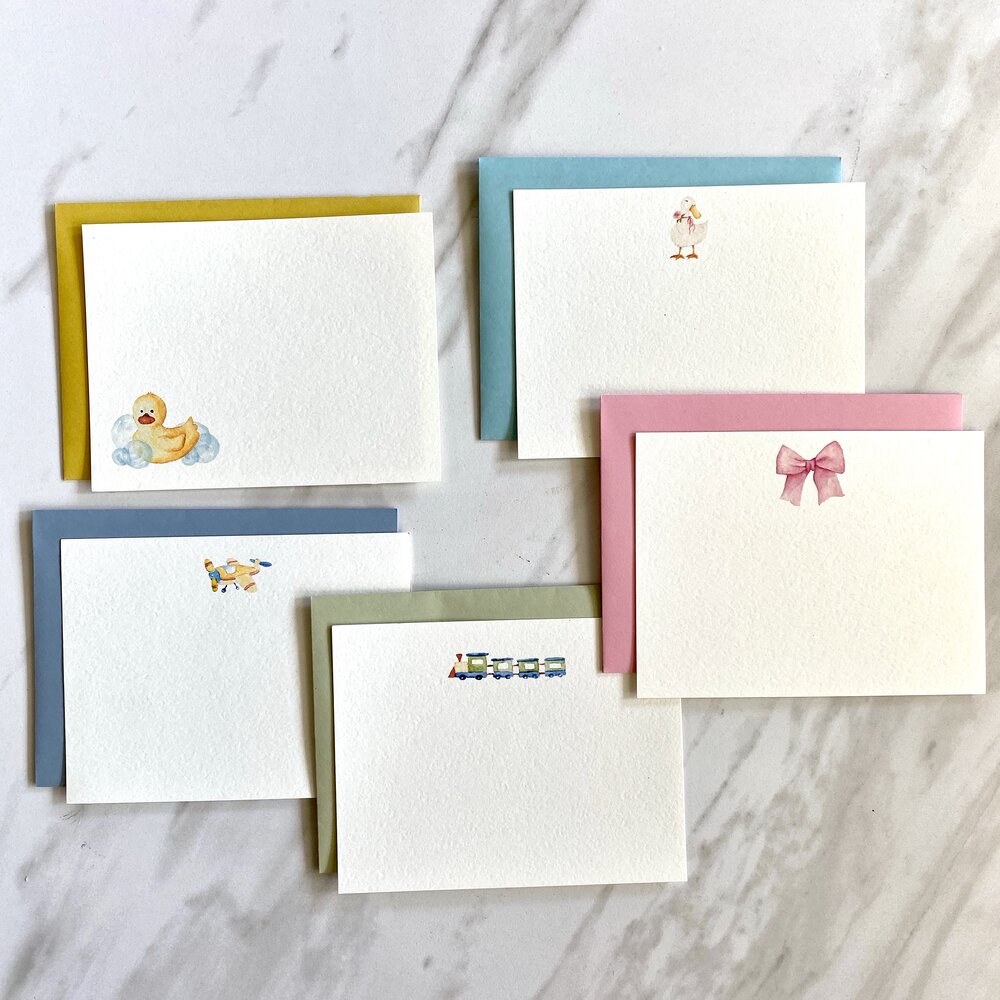 source: pinterest.com
While adding digital designs would always be a safe option, you should consider manually drawing on each paper to create a more personal touch. While it might consume your time during the day, it could be an ultimate stress reliever that you might enjoy doing during your spare time.  
When manually adding designs on your plain stationery, there are plenty of design choices that you can choose from. You can draw using a marker, calligraphy brush, or even watercolor. As you craft your personalized stationery, feel free to be unique on every page. There's no rule saying that everything has to look similar. The more variations you create, the more you can allow each paper to be unique and beautiful.  
Conclusion
Personalizing plain stationery would always be a great idea. Apart from letting people know that it's yours, you can actually enjoy the process of choosing and designing it. Just ensure that you allow your designs to be unique and completely, fearlessly 'you.'