If you're feeling uninspired by your existing kitchen interior, it might be time for a kitchen refresh. Take our quiz to find your ideal kitchen style and we'll tell you how to get it for less.
Quiz created by:  The Appliance Depot
Love cooking? I think you'll agree that cooking, whether you love it or loathe it, is made infinitely better when done in a kitchen that looks good. But, out of all the rooms in the house, the one that's the most pricey to renovate is, without doubt, the kitchen. We'll show you how you can determine your dream kitchen style and achieve it for less. 
The key to design that speaks to your soul is knowing and understanding your unique style. Do you love the modern minimalist style? Or is the luxe vibe more your thing? It's okay if you're not quite sure. Not everyone has a clear sense of their interior style. While some people are comfortable picking paint samples and comparing fabrics, some of us find ourselves a little lost, not knowing where to begin. 
A good place to start is by considering some key questions that will help you to define your style and how the room should reflect it, working with what you have. Here are a few key things to think about.
Personality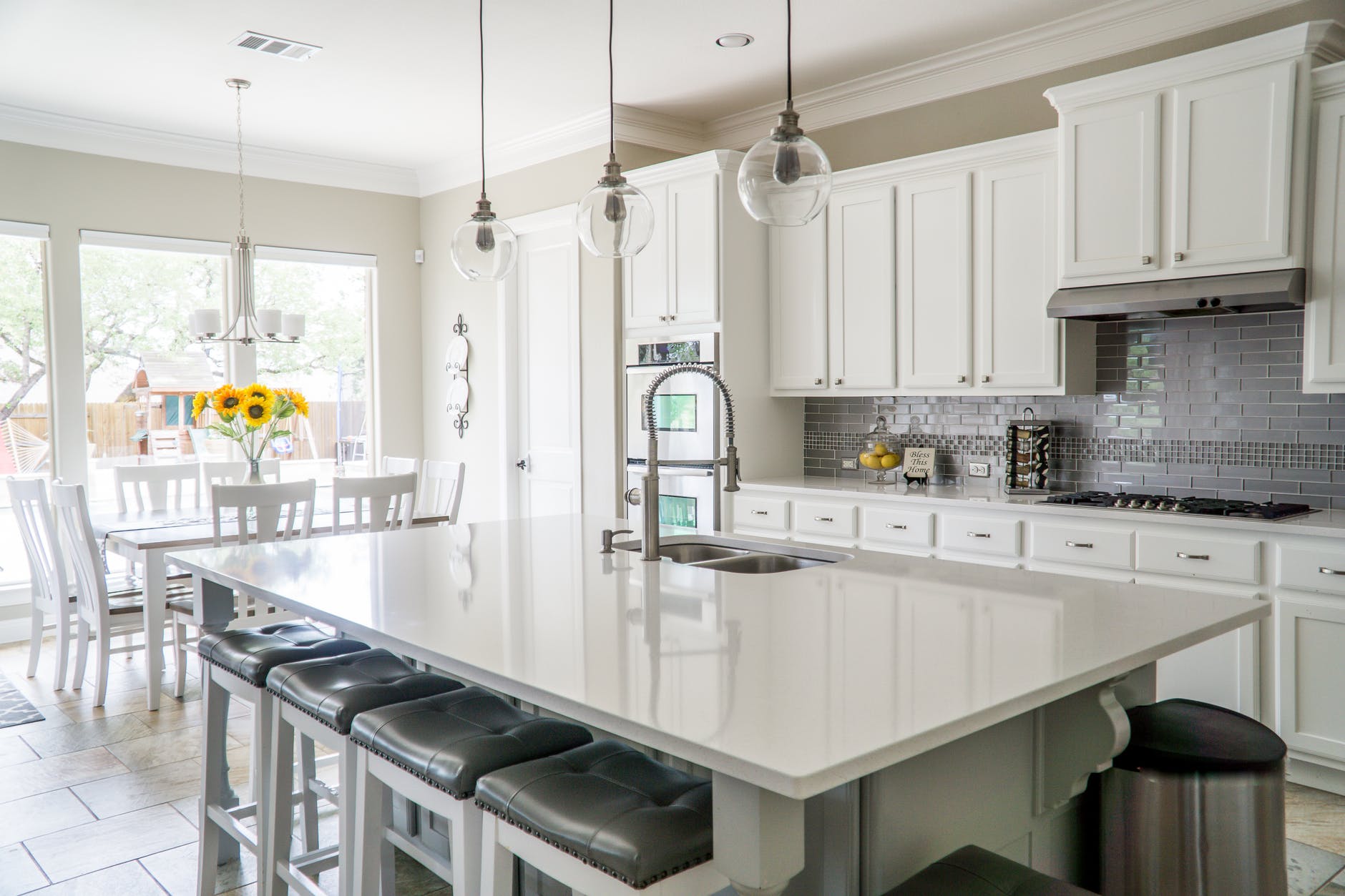 Key to understanding your style is knowing your personality. Your style should reflect who you are. Perhaps you are bold and uncompromising, calm and creative, or bubbly and bright. Think about how others would describe you and how you want to be known. Use what inspires you to help determine your style and personality. Maybe you love spending time out in nature or find your inspiration on the catwalks of Milan and Paris. Interior design is a chance to display your personality in a way that gives guests an insight into who you truly are and what matters most to you. 
Colour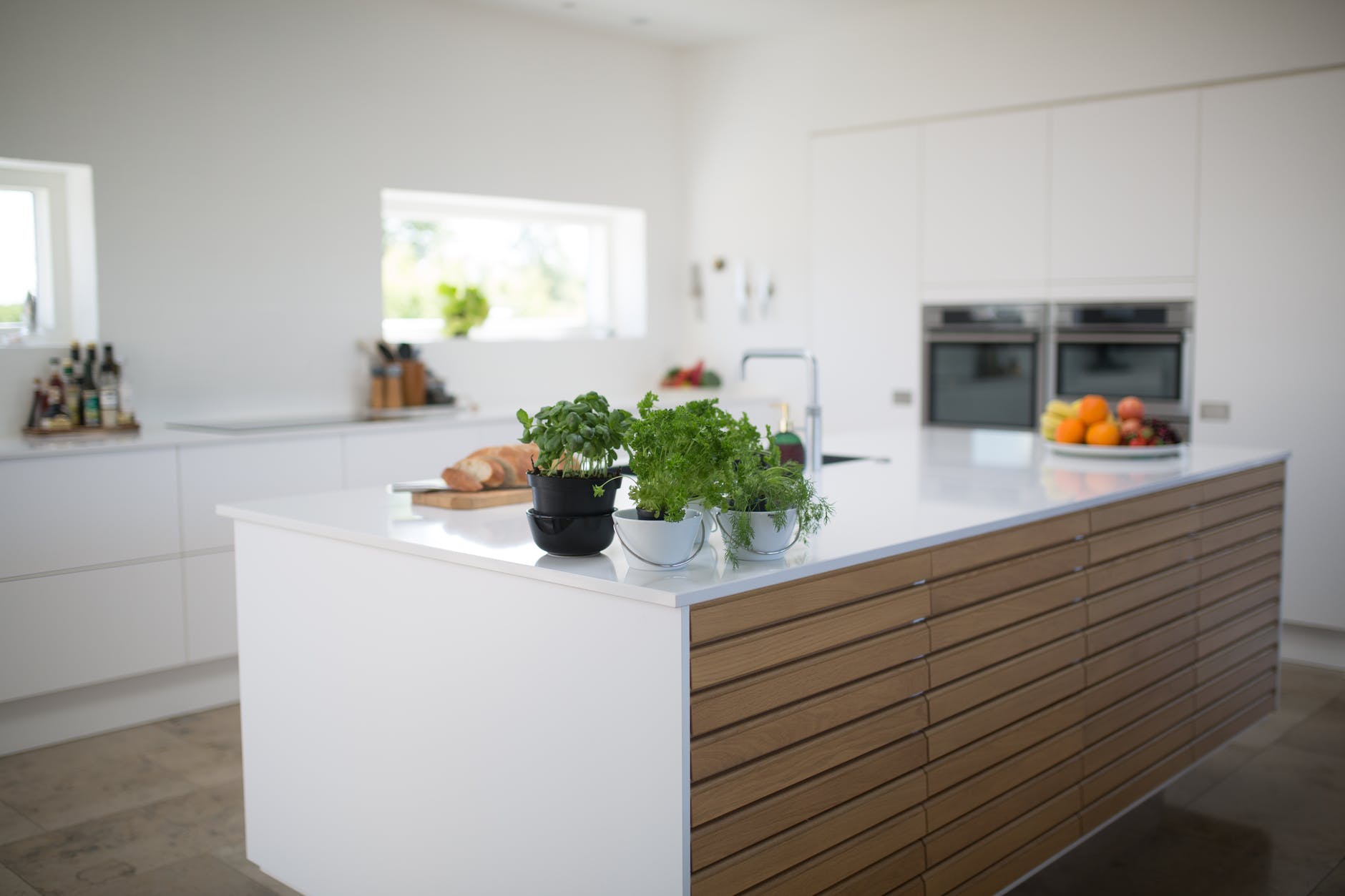 One of the central facets of design is colour. But choosing a complementing colour scheme is no easy task. Finding out which colours work well together in the space, which ones will go with your appliances unless you're a design pro, this can be a tricky step to master. 
It's helpful when thinking about colour, to first look at the space you have. For smaller kitchens, it's always better to go for lighter shades, as dark colours can leave your kitchen feeling cramped. If you have a larger kitchen, you might like to experiment with some darker tones, but these often look better in contrast with light. Sticking with lighter colours shouldn't limit you though. White is great for contemporary kitchens and really enhances the light flow. While soft pastels give a comforting look to space, with a range of different shades to choose from such as pale green or blush pink. Warmer colours are great too, contrasting with the cooler tones. 
A colour wheel is a simple tool that can help show you which colours go well together. Or, head to Pinterest to seek colour palette inspiration. Look for styles that inspire you and the colours that occur frequently in these designs. Modern, contemporary styles tend towards the monochromatic, while country kitchens go for softer shades that can be found in nature, like sage green and cornflower blue. Consider how your chosen colour scheme will go with your kitchen. We're talking about your tables and chairs, worktops and appliances. Will that stainless steel fridge freezer goes with rose gold? Keep these features in mind when planning your kitchen colour palette. 
Most importantly, choose colours that you love. After all, you're the one that will be looking at them every day. A word to the wise though, try to choose colours that will stand the test of time. You may love hot pink now, but in six months, will you feel the same? 
Purpose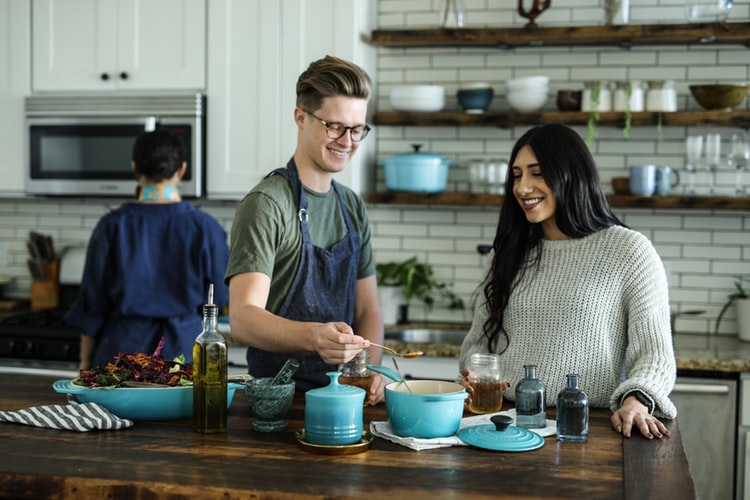 Last but not least, your kitchen is a functional space, primarily for cooking and other household tasks such as laundry. But it can also be more. It's up to you to decide exactly what that could be. Is it space for you to get creative with art projects? Or a place to try out the latest recipes that have inspired you? Maybe it's a place to sit peacefully and read the news before the day's chaos begins. Or a place to entertain friends and family. Think about this when planning your dream kitchen, particularly with regard to space and layout. Make sure you prioritize the things that matter to you. Whether that means more counter space for getting creative, an island with bar stools and a cocktail mixing station, or room to store your recipe books. The choice is yours. 
Once you've taken the time to consider these factors, hopefully, you'll have a better idea of your dream kitchen style. Next step? The budget. If your kitchen dream is limited due to a tight budget, here are a few tips to help you save.
Work With What You've Got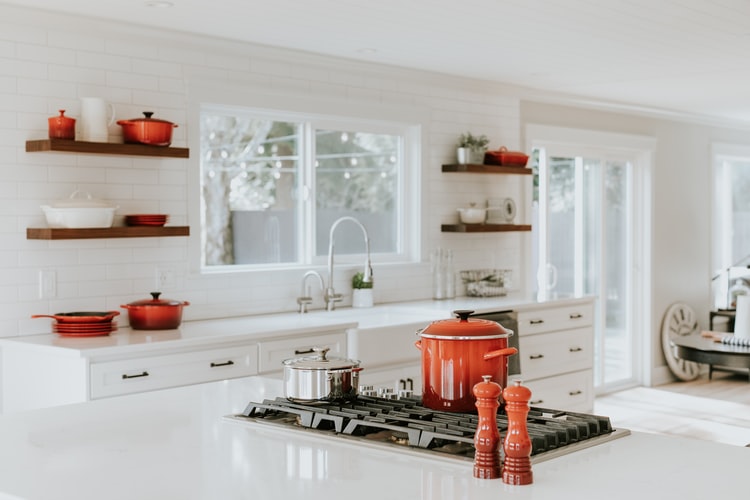 If you've already got a perfectly good kitchen, it may only need a surface makeover. Aim to keep as much as you can, opting to upcycle or recover whatever possible. Take cabinets, for example. Instead of fainting at the cost of a new set of custom cabinets, work with what you have. A lick of paint, some new doors or replacement handles can make all the difference, without the hefty price tag. Same goes for your worktop or kitchen island. Try to work with your existing layout, rather than ripping everything out and starting anew. It'll save you a lot of cash.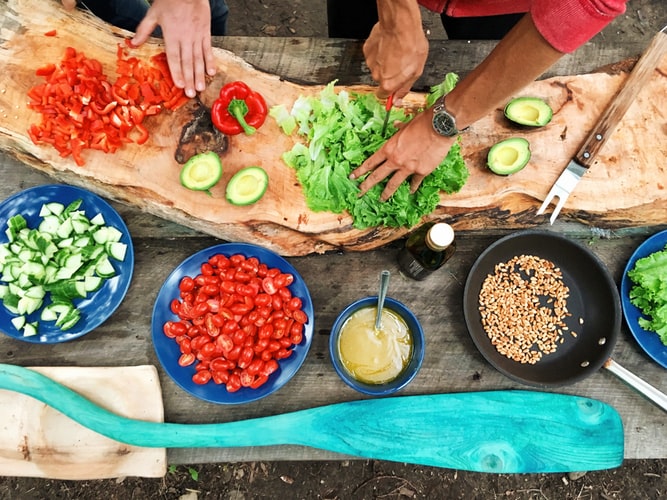 Maybe you're handy with a screwdriver (not the cocktail variety). Or perhaps you have a friend who's a dab hand at DIY. Labour is one of the major costs of a kitchen renovation, so opting to DIY where possible will save you tons. When it comes to the more complex stuff, like electricals and plumbing, we'd recommend seeking out an expert. But for things like replacing door handles, adding new tiles and putting up shelves, DIY is the way to go. Head to YouTube for some handy DIY tutorials to get started. 
If your new kitchen needs a new set of appliances, one way to drastically cut the costs is to buy graded appliances. Going graded is the ultimate way to find cheap appliances. They're brand new, work just as well and as safely as their full-price counterparts, and usually still come with a warranty. The only difference is that they might have a minor flaw, such as a slight scuff on one side, or a damaged box. This might put you off, but when you could save hundreds of dollars on that brand new oven you've been dreaming of? It might be time to think again. 
Feeling inspired yet? Using these tips, you can plan your dream kitchen for a fraction of the price without breaking a sweat, or the bank!