Are you looking for a solution to keep your belongings and clothes in a safe and organized manner?  
Wardrobe cabinets are widely popular among all bedroom furniture. It plays a vital role in organizing the belongings in a distinguished and separate way.   
In the bedroom, wardrobes create an aesthetic value for making the home lucrative and beautiful. 
These give you more space to store your clothes, bedsheets, and other things in an organized way. 
Moreover, you will be able to give your bedroom an organized look by designing and selecting a perfect wardrobe for your bedroom. 
Here, we will explain how to Design & Select a Perfect Wardrobe for Your Bedroom:
A bedroom wardrobe design must meet the needs and specifications of the person who will use it. Before you look for the best wardrobe design, you have to remember:
Choosing the perfect wardrobe for your bedroom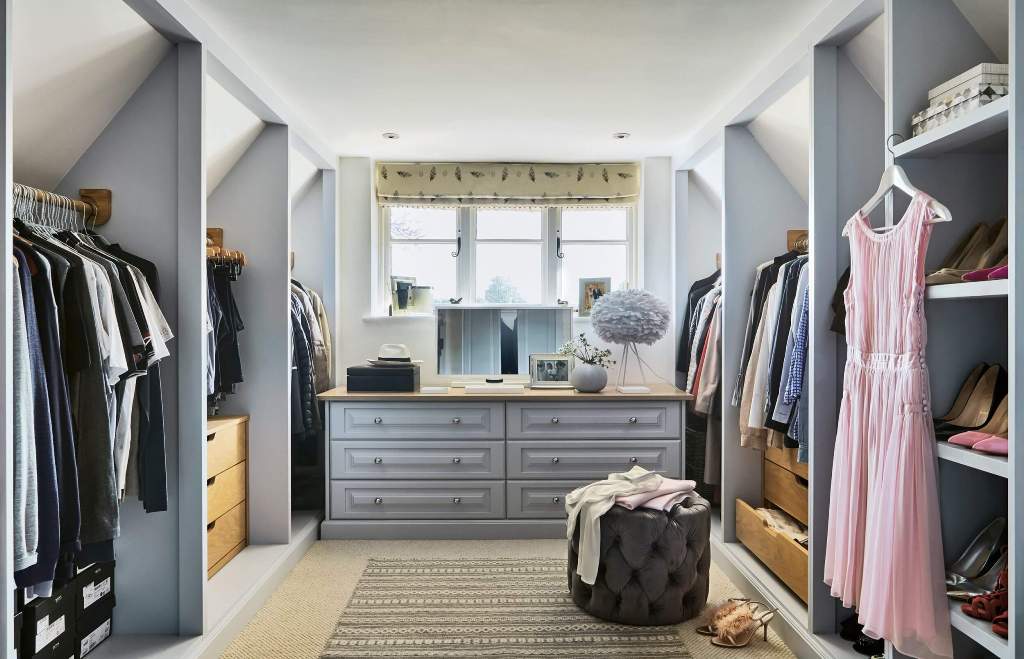 source: residencestyle.com
Make sure that your closet looks good and works well with the rest of your bedroom furniture, but it might be hard to find the right balance. Choose a bedroom wardrobe by following these steps: 
Choose According To The Orientation Of Your Bedroom
One of the first things you'll have to decide is whether you want a freestanding or built-in wardrobe. A freestanding wardrobe can be moved from one room to another, or even to a different house.
It's also possible to have a wardrobe made just for you. For people who want a long-term solution for their clothing storage needs, built-in wardrobes are a good choice because they let you design and build a wardrobe that fits your needs.
Size of the wardrobe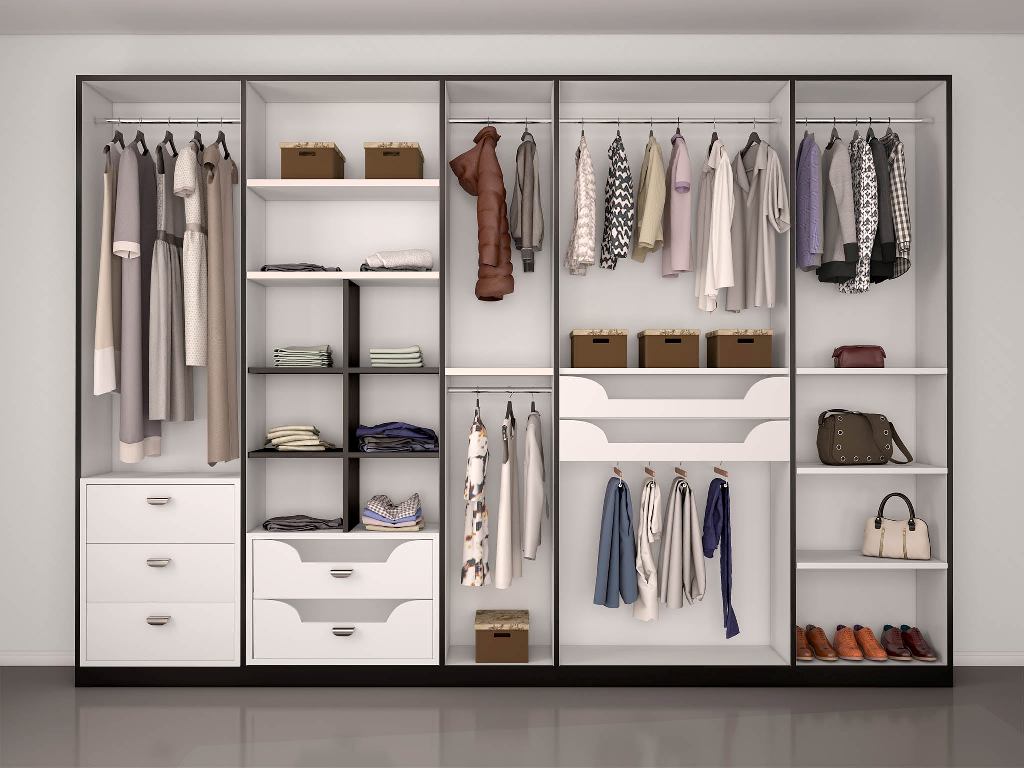 source: pinterest.com
Before you buy a closet, measure the floor space and the height of the ceiling. Also, check the size of the clothes rack. A 4-5 inch gap should be kept between the tops of kids' shirts, skirts, pants, and the bottom of their clothes. Find out what kind of space you'll need to store your wardrobe.
If most of your clothes are dresses or formal attire, make sure there is enough hanging space in your closet to put them away. If you have a lot of accessories in your closet, you'll want to buy a piece with a lot of drawers. Then, you'll be able to put many different things in each drawer. It doesn't have to cost a lot to buy a new wardrobe. 
The deeper the shelves, the more storage space you can get out of your room. Keep the total length of your clothes under 15 inches to make them easy to get on and off. Also, make sure that the wardrobe doesn't block any of the room's lights. There should be enough space between your other furniture in your bedroom and your cabinet so that you can move and use it.
There won't be any arguments about who can use what part of the house or who can wear what. When it comes to storing and displaying women's clothes, they take up more floor space and take longer to hang than men's clothes. Make sure to think about this when you plan your clothes for the day.
Match With Other Furnitures Of Your Home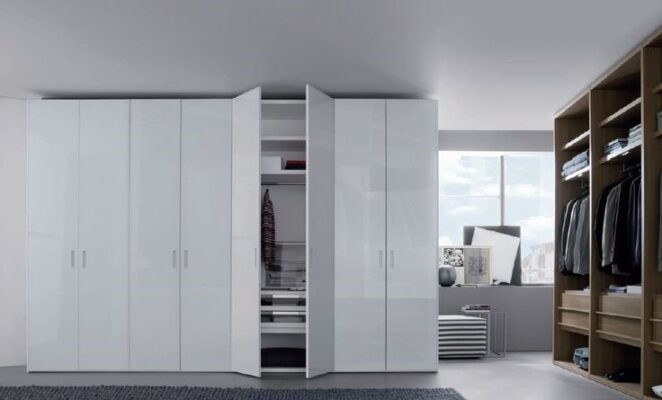 source: pinterest.com
When you are choosing a wardrobe for your bedroom, make sure it goes well with the rest of the decor and furniture. All of the door's finishes, colors, and decorations are looked at here. Make sure the doors on your wardrobe match the decor in your bedroom. Even a wardrobe that doesn't have any doors can have a clean, modern look. It's just as important to choose colors and finishes that go well with the rest of your room when it comes to your clothes. To make your bedroom and clothes look like they go together, match the style of your room with your clothes.
Total Number Of Clothes 
Count the number of clothes you own to figure out how much space you need for hanging, shelving, and drawers. Is this what you want to do? Then you can better organize your wardrobe. Each person should have their area in a shared closet, even if they don't use it all the time.
Seasonal Clothes 
source: ufurnish.com
If you don't have enough closet space, think about putting your seasonal clothes in a different room or closet instead of your main one. Many baskets and boxes are helpful during the winter because they can be used to store seasonal items neatly and safely. It's always possible to make changes for the weather, like wearing tall boots or thin shoes in the winter.
Additional Space For Shoe
Average men own ten pairs of shoes, and middle women own 40 pairs of shoes on average. Ensure there is enough space for shoes and leave room for future growth. Putting shoes on a flat shelf from heel-to-toe will save you the most space. These are the best ways to keep your boots safe.
Material Selection
For enhancing the look of your bedroom wardrobe, you can even though modern materials look great, natural finishes should be used to design your wardrobe. So, they help to anchor the space and connect it to nature, bringing the outside in. This is how they help bring the outside into the home. It's better to use lighter wood tones and textures because they are more accessible and don't bother the eye.
It is used to talk about a piece of wood attached to another part of wood or metal. There isn't a lot of natural wood in it. That means it's both good for the environment and easy to keep up with at the same time. With the help of a veneer, the outside of your wardrobe is less likely to bend or break. People with curved edges often choose a veneer-finish closet because it's easy to work with and looks good.
Varnishing & Finishing
source: pinterest.com
Give your closet doors a high-shine look with this solvent-based cleaner(PU). A wide range of sheen levels, from dim to high gloss, lets you, even more, customize your look.
A lacquer-finish wardrobe is resistant to abrasives and acids, making it ideal for places people often go. None of the designs are wrong because the glossy finish works well, no matter what they look like. Compared to shellac or varnish, this is a cheaper way to protect your furniture. PU Another way to make a surface last a long time is to paint it.
A laminate finish wardrobe is an affordable and flexible choice. You can choose from many different types of colors and finishes to make your closet unique. Using laminated furniture, like a wardrobe, is very durable. It's also straightforward to keep clean. 
Conclusion 
Decorating your bedroom with a wardrobe can be a daunting task if you want to put everything in the proper place. So, we have come up with this article opening up every possible option for you on How to Design & Select a Perfect Wardrobe for Your Bedroom. We anticipate that this will surely assist you in choosing and designing yours.