Smart homes are some which are totally dependent on electrical gadgets. We use those electrical gadgets to make our life way easier, though these gadgets can provide you a platform like if you ask or speak-up something you will get the answers or result for that. There are many smart home gadgets that can be used for such purposes, for e.g. Alexa, Siri, and many more.
Making a home as a smart home without any electrical gadgets is way something not possible, if you don't have any of the electrical equipment then you cannot make it also if you don't have any type of thing which could not connect the internet, one cannot achieve the aspect of a stylish home. If you encompass some gadgets already which could connect through the internet then you can easily make your home smart and intelligent.
source: hgtv.com
But, what if one wanted to make a smart home without gadgets? Is it possible? If yes, then how? Yes, it is possible without smart home gadgets we can build our own home. All we just need is furniture and some simple technology equipment like lights, fans, smart switches, mobile phones, etc.
Furnishing is something which if done perfectly makes a home look smart, elegant, and decorative too. Moreover, the quality of the room is made more relevant by adding color and texture to the furniture. Furnishing is one of the basic requirements for the home nowadays.
Types of furnishing to make your home look smart and elegant:
Curtains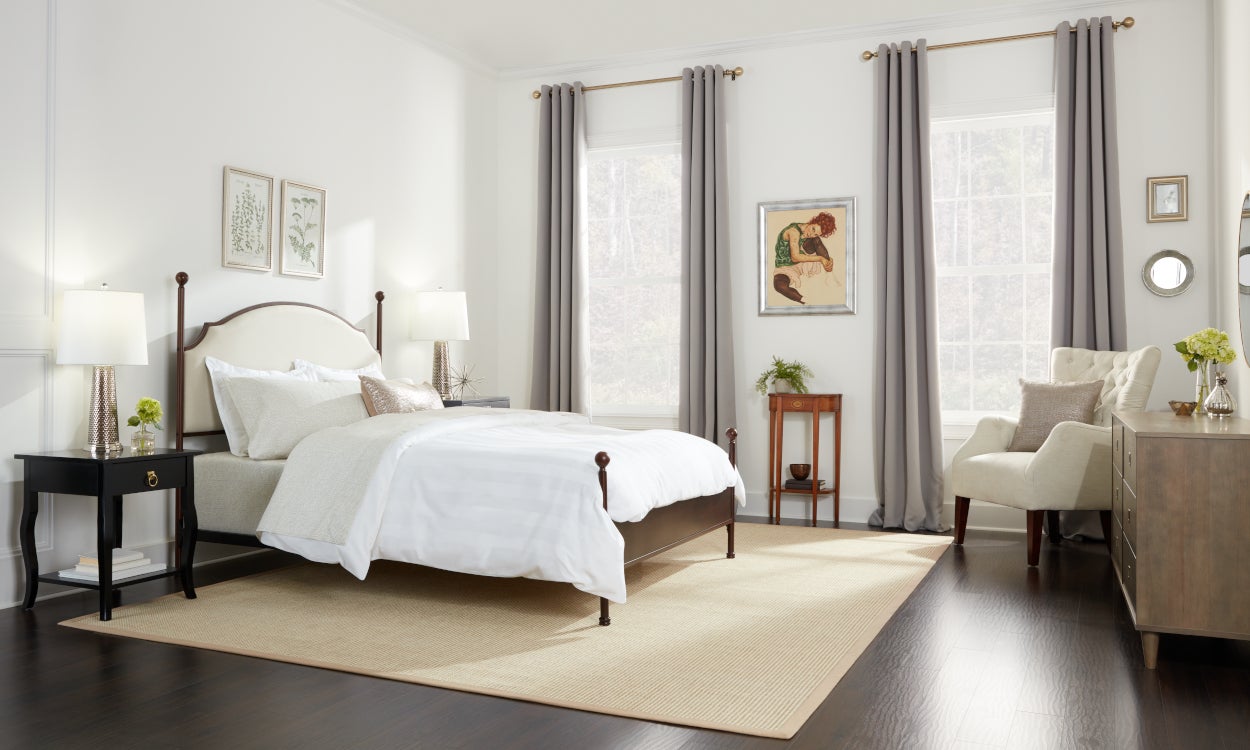 source: ostkcdn.com
The curtain is a piece of cloth used to obscure light. We use it on windows and doors to block visibility while sleeping, eating, or doing any other activities. The curtain comes in different varieties of shape, size, color, texture, and design, thus if they are placed perfectly the outcome through it will be awesome, we can even put curtains as per our requirements, we can get a smart and decorative look. Also if we place a semi-transparent curtain then we can use it as a reflector of light, and that reflected light coming through curtains will add a good elegance to the home.
Cushions
source: dhresource.com
A soft bag filled with materials like wool, hair, fiber, or more stuffy materials like that. People use it more often to soften the hardness of sitting places like chairs, sofa, or couch. Also, it is considered as a relaxing material used while sleeping.
They have patterned covered material though we can use it for decoration. Along with the decoration, a cushion may contain several patterns and sizes which gives a bed or sofa or chair a smart look. Thus one can even use a combination of cushions and curtains if the bed and windows are nearby to each other. That combination would come up with more amazing and new ideas to make your home look smart, elegant, and luxurious.
Bedding and Mattresses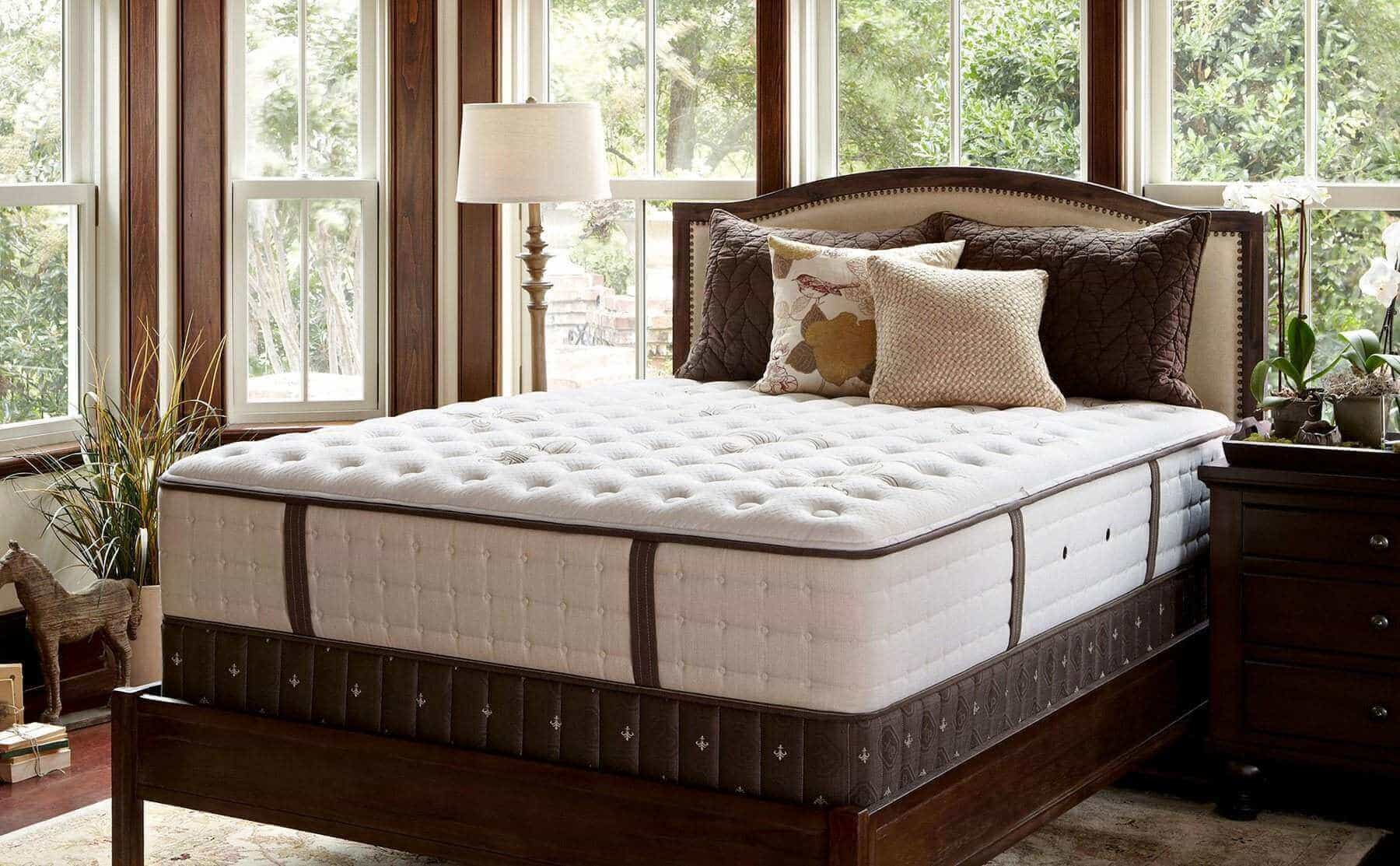 source: tirupatifoam.com
As we are talking about the smart appearance of the home, we have to be choosy about each and everything, also we have to focus on upgrading every material we have, and if we lack one because of one material it will ruin the whole arrangement. Thus, bedding and mattress is something which gives satisfaction to one after looking at it. Filling a mattress with air is something that is going with the trend, thus it will make bedrooms smart enough to give relaxation to human beings. The bedding of mattress must be done precisely, as mattress gives practical comfort but overall look and elegance depend upon the style, color, and designing of the bedding of the mattress.
Wall hangings and Tapestries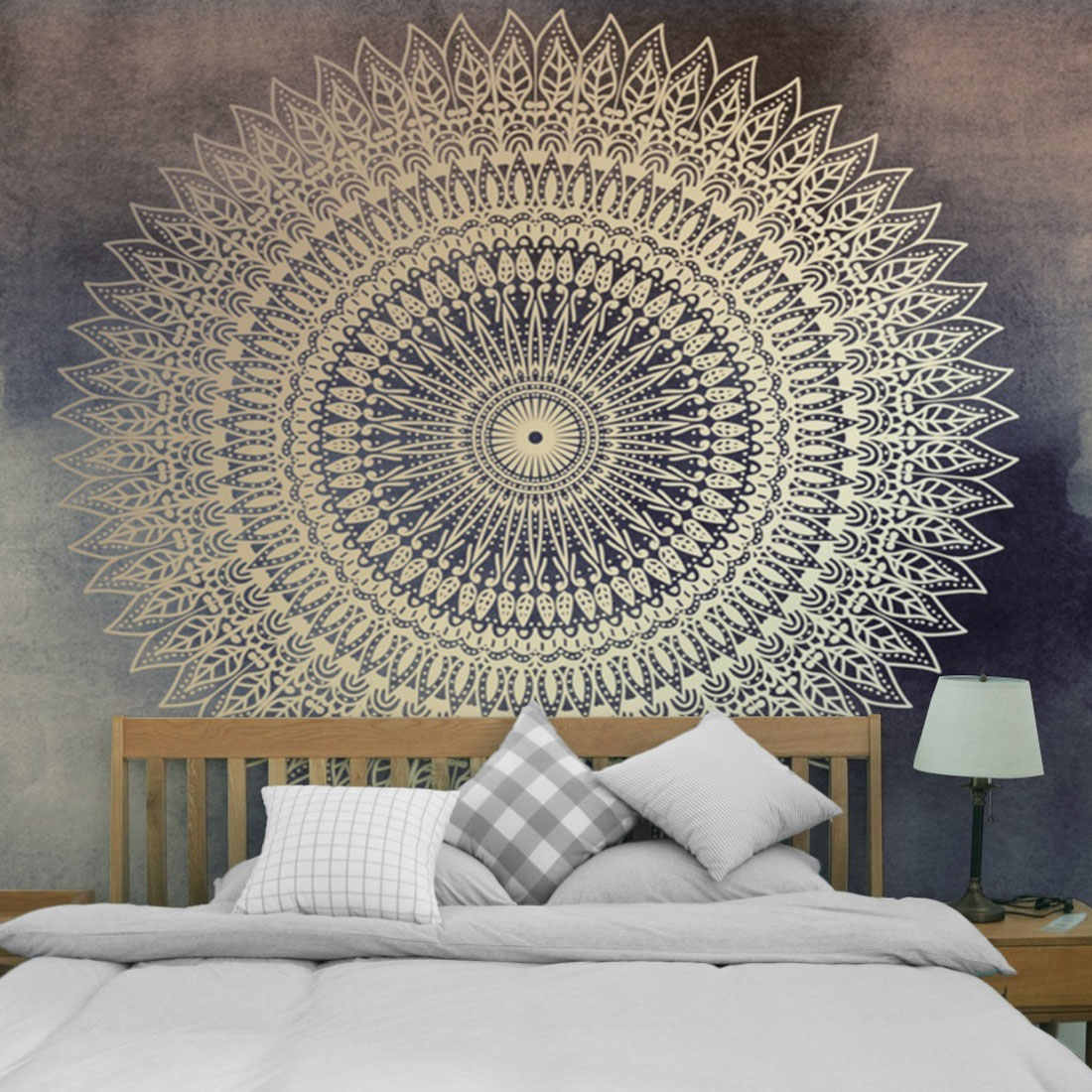 source: aliexpress.com
Wall hangings can be used in various ways to make your home smart and trendy. What we can do with wall hangings? We can have built-in hooks on the wall and can hang switches off the lights and fans, thus whenever we need to turn it on one can easily approach the switch without doing anything. In this way one can achieve a smart way to operate their electrical items, as well as those hanging switches will give a trendy and luxurious view.
Tapestries are one of the best textiles are, it is the well designed and traditional type of art, the weaving of threads and unlike clothes are done to make tapestries, while we are hanging switches on wall hangings there is so much space left on the wall and though we require something to support those switches, here is where tapestries come in, it's a traditional look with giving a classy and awesome look.
Thus, wall hangings and tapestries can play a vital role in making a smart home.
Rugs
source: amazone.com
Rugs were made with the concept of covering the floor. At first, it was made up of wool, cotton, and other natural materials, but as men went smart they started making rugs with synthetic fibers like polypropylene, nylon, and polyester. The new material was introduced in the 20th century with the aspect to make the covering of the floor (rugs) scratch-resistant, strong, and tough, which can last for years and years. We can even make designs and patterns on it, to give a traditional or fashionable look. Thus, by applying rugs we can create electricity, connect it with some batteries and wires, and due to static force applied by rubbing of legs we can produce electricity. Hence we have created a smart floor.   
 Applying rugs on the door, we can get an idea of making a smart door with rugs. The question arises how can one make a smart door with rugs?  Attach the woven material on the door in a well patterned and designed manner, and connect one of the thread or likewise material with the doorbell, thus when someone clicks the doorbell the thread will be dropped out and the door opens automatically, we can more often design it as per our requirements.
Rugs will make a smart home along with the best decoration and look. It would also add a good elegance to your home.
Recliners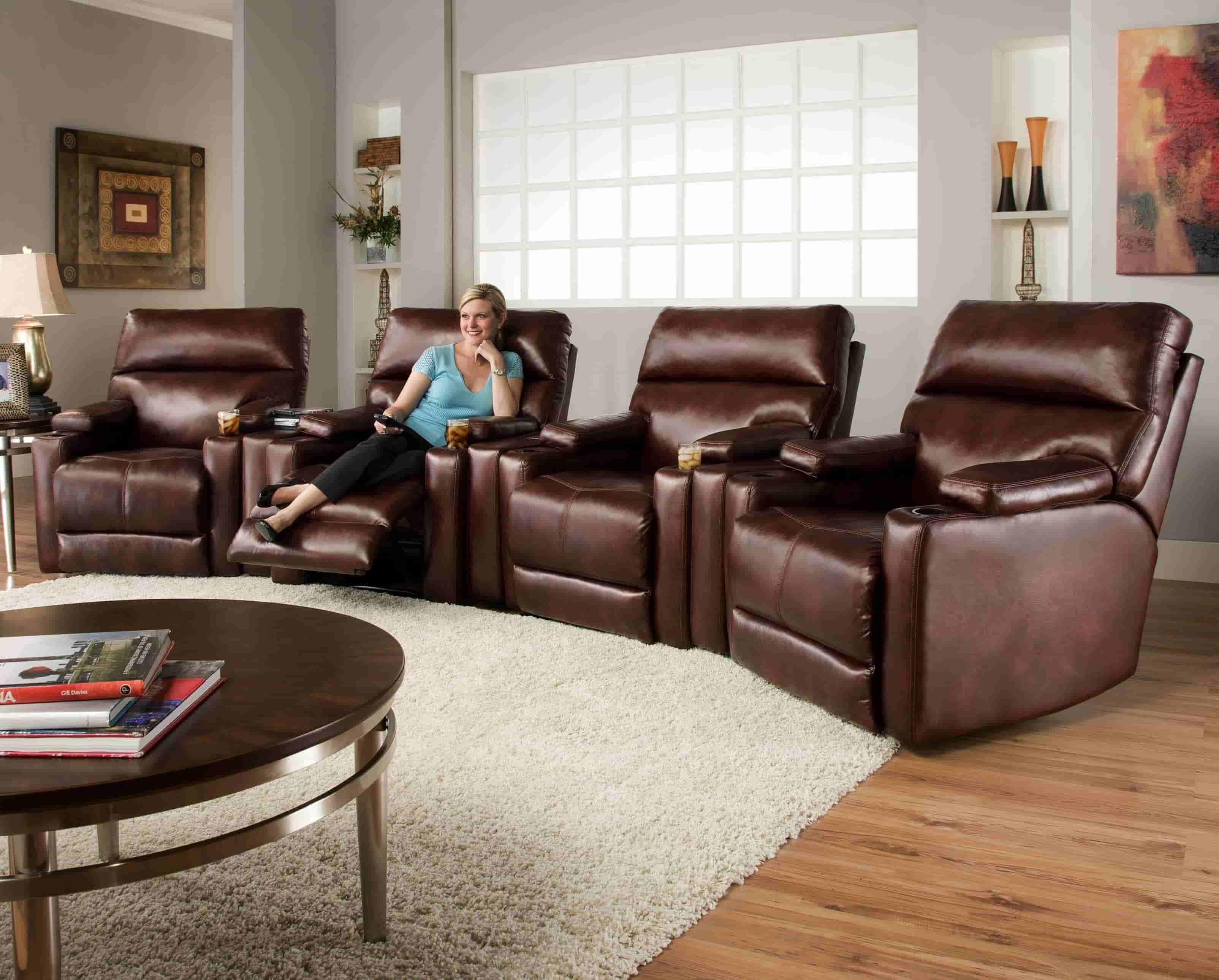 source: crismatec.com
 Recliners are used in kitchen trolleys, drawers, sofas and all the mechanized things which rise up or down or go in or come out. We can make a smart chair and sofa using recliners by designing and merging them precisely, we can even add wheels on those things which will help one a lot by arranging them. Also with the help of recliners, we can build our own smart kitchen. We just need to fix kitchen trolleys with high-quality recliners; we need locks and key recliners. We can make that key as a switch, so if you want to pull out that particular trolley you can use the key instead. Making a smart kitchen will give easy accessibility as per your requirement and will help you in your day to day life. Doing such will not only make a smart kitchen but also you can add some elegance through it. A smart kitchen is one of the keys to making your home smart too without any electrical gadgets.
Smart Switches
Smart switches are equal to the smart usage of the basic electrical equipment like fan, light, television, etc. we have varieties of smart switches available in the market, one of them is a wireless switch. In such switches we have to connect a chip in our electrical equipment after we fix it we are now able to start them. Using smart switches can turn your all the switches in one switch, all you need is to direct the smart switch to the attached chip and then you can turn on or off. We can use it in every equipment present in the home.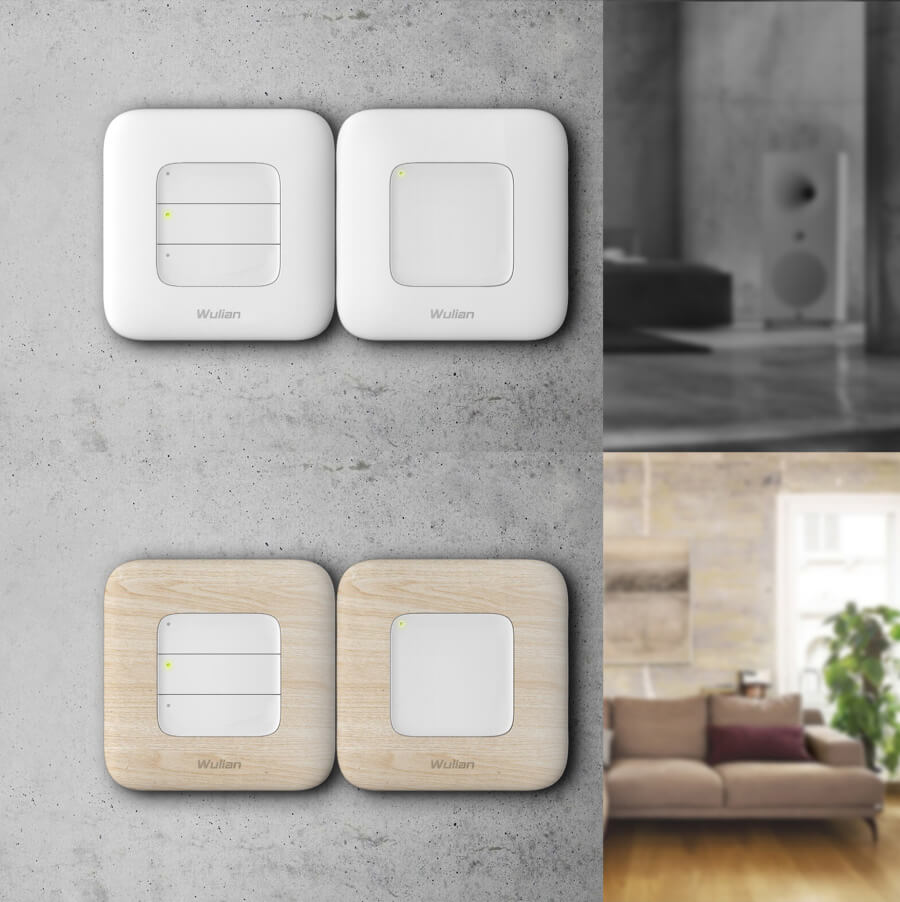 source: behance.net
 As we discussed the recliners we can even buy switches for them at low prices, we can select it as per our requirements. Smart switch is one of the basic steps for making our home smart.
These are some furnishing tips on which one can rely on to make their home smart and decorative too. Though furnishing is done at less cost, thus one can be economically satisfied by choosing furnishing as a smart look for a home. Here, in Live Enhanced, you can have a look at varieties of such creative ideas with the best designers available.  
Thus making a stylish home needs so many modern technologies and that all technologies are available at a very high rate, so affording for everyone is not possible. Thus one can make their home smart with just furnishing and using smart switches. But if you mean a well-groomed home; well technology home cannot be made without using electrical gadgets, anyhow you have to use wireless networks, some transmitters, receivers, and many more to make your home smart. But if you want a way smarter home including decoration and elegance you can rely on this procedure.