There are different saw machines to cut woods, you bring the large wood pieces and cut them into smaller pieces with the band saw. But it is always not possible to bring the woods, sometimes you need to take the saw to the wood in order to cut that. Not every saw can do that except a portable band saw. They are specially designed for this job.
However, if you are a beginner and don't have any idea on how to use a portable band saw, this very article is for you.
Know the Band Saw
source: youtube.com
Not only in case of a band saw, before using any kind of power tool make sure you know all the parts and their works first. Knowing this will help you to get a good hang of the tool easily. However, since we are here for the band saw, let's stick to that.
You will see a trigger switch the same as you would see in circular saws, drills, etc. The band saw comes with a separate speed selector which will allow you to set the needed speed of cutting. This is a pretty good feature. Portable band saws come with two handles for convenience.
Go through the Manual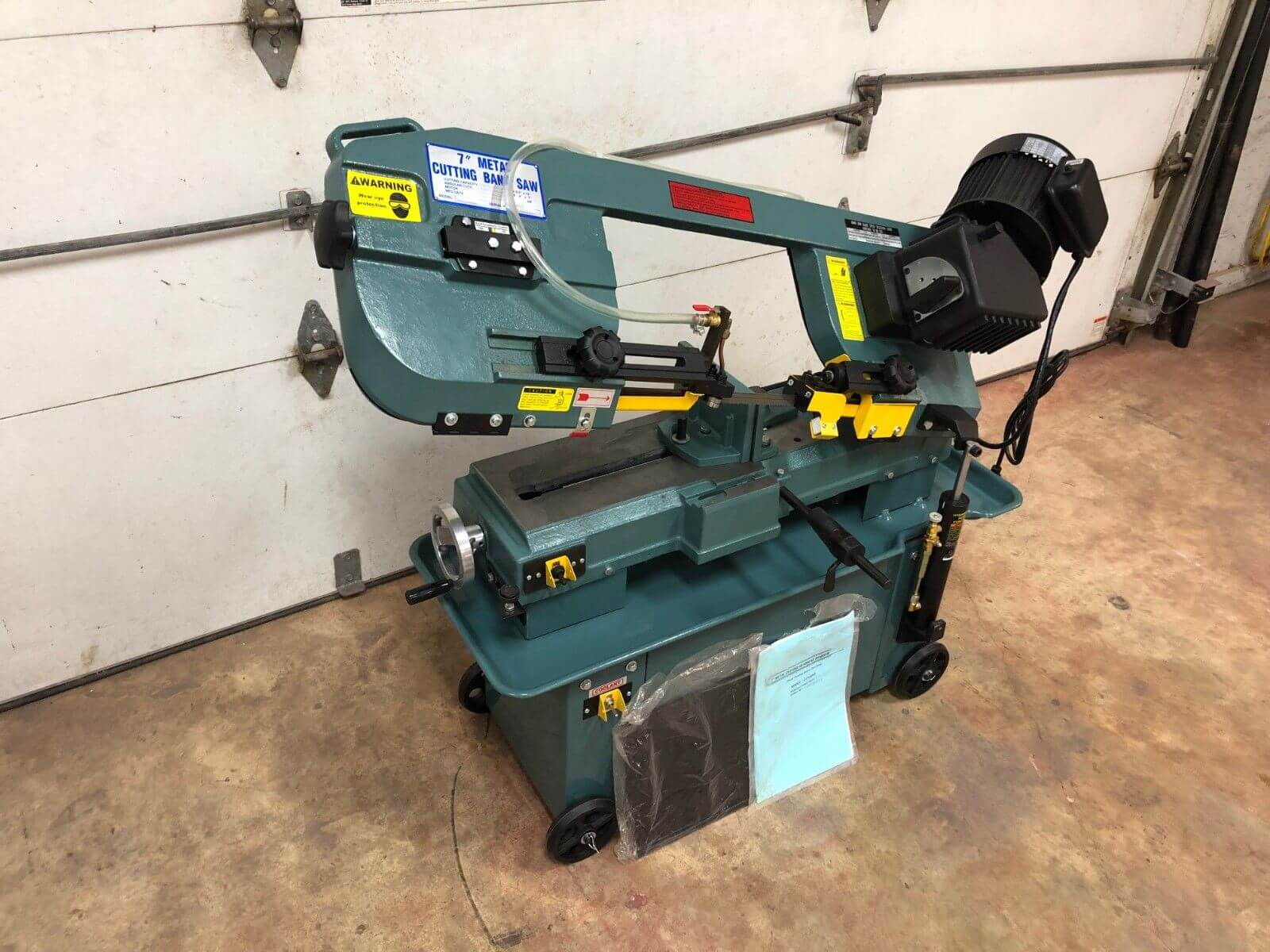 source: marcaapunlimited.com
This is one thing that most people don't, reading the manual which is extremely important. When you get any tool, open the user manual and read it, there remains some manufacturer recommendation, and some do and don't that are very necessary for the wellness of the tool.
In the case of a band saw, one thing that everyone needs to be concerned about is safety. The portable bandsaw has an exposed blade that can cut through most materials very easily, including your hand or finger. So make sure before you start the tool, you learn how to hold it properly. Use both hands and hold the handle. That should be enough.
Mark the cutting material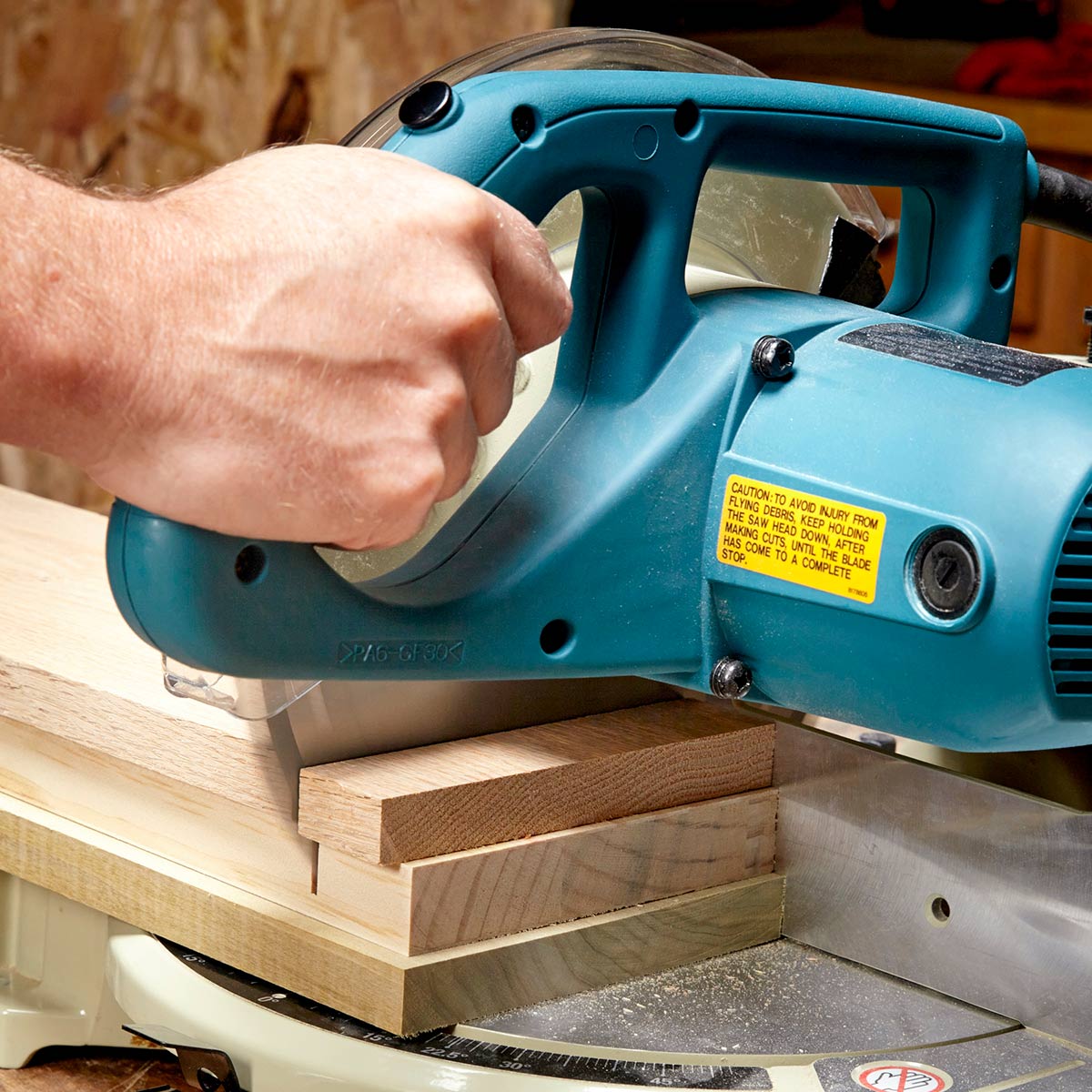 source: pinterest.com
Doesn't matter what you are cutting, before cutting mark the angler so that you can cut with accuracy. Put the blade against the material you will be cutting in a parallel position. And one more thing, when you are operating a portable band saw or any other saw, make sure to wear tight cloth. There shouldn't be anything that can come in contact with the rotating blade.
Squeeze the trigger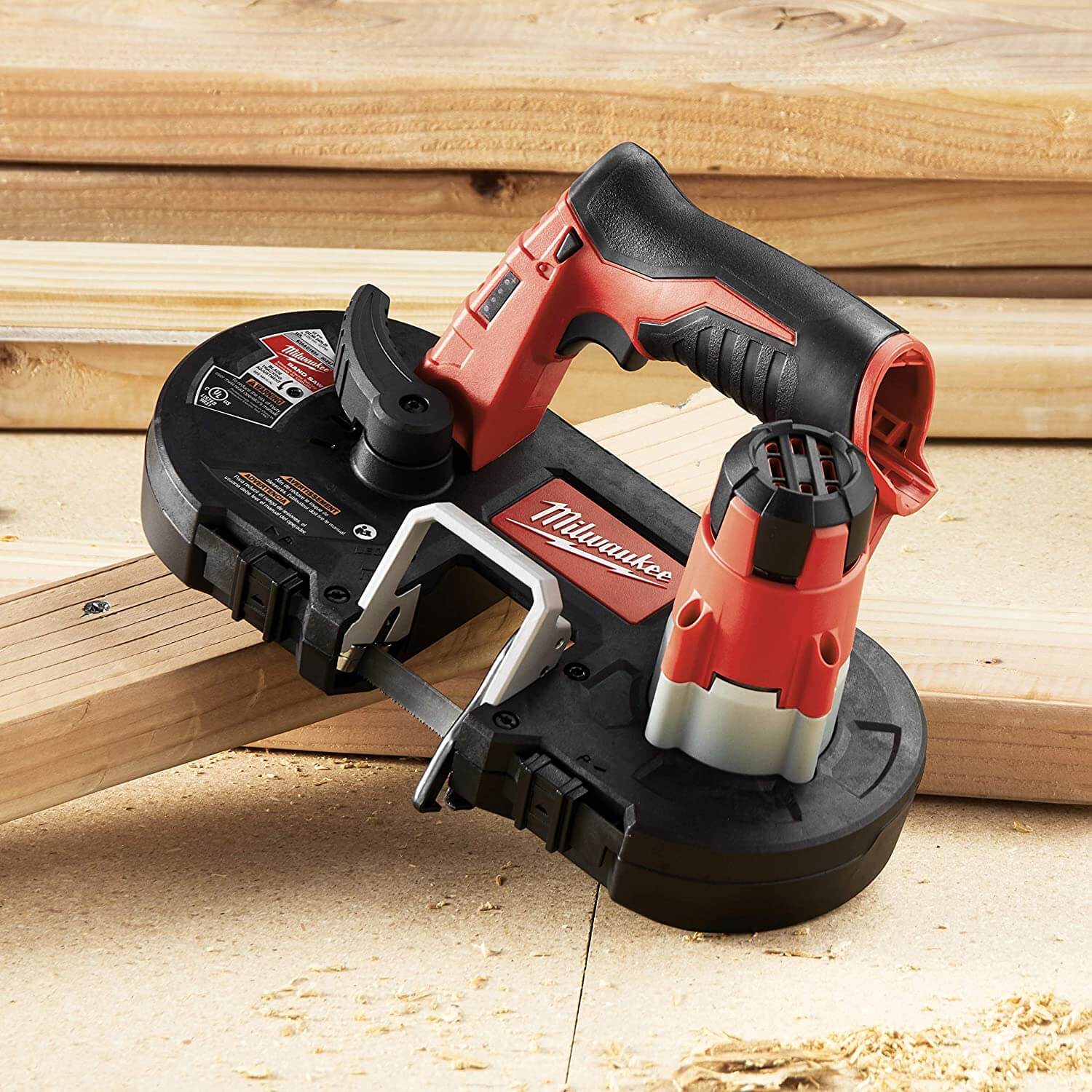 source: amazone.com
You have worn tight fit clothing, held the saw with both hands on the handle, then now it's time to rotate the blade. As mentioned above, there will be a trigger, squeeze that and the blade will start rotating. Do not start cutting at the beginning, squeeze the trigger a couple of times to get comfortable.
Place the blade against the material you want to cut, and hold gently. Do not force the blade to cut faster, be very gentle, don't hurry at all. You might have seen some professional rocking the tool when they cut, they do that when they cut thick materials. Plus, they are professionals and they know what they are doing.
Do not do anything like that. Hold the saw steadily and slowly cut through the material.
Conclusion
This is how you use a portable band saw at Live Enhanced. It is actually very easy when done under the right instruction. Make sure you take all the safety precautions, saw blades are too dangerous and can leave you crying for the rest of your life.