Thanksgiving is almost approaching. Have you started planning your beauty look? You must have that particular sense of looking nice when thanking your family and friends, right? So, why not look at the most anticipated Thanksgiving makeup?
Whether you're hosting a large family gathering or attending a fun picnic with friends and family, you want to feel and look your best.
With so many Thanksgiving makeup look ideas circulating, it might be difficult to find the best one for you. That's why we've compiled a list of stunning Thanksgiving beauty styles that are sure to turn heads.
Whether you're looking for a timeless, traditional glam look or something a little more distinctive and adventurous, there's something here for everyone. So, keep tuned, and let's uncover the inspired makeup looks for Thanksgiving that will help you shine on this beautiful day!
Ideas for Thanksgiving Makeup Looks (Images)
8. Cozy Holiday Party Makeup in Warm Tones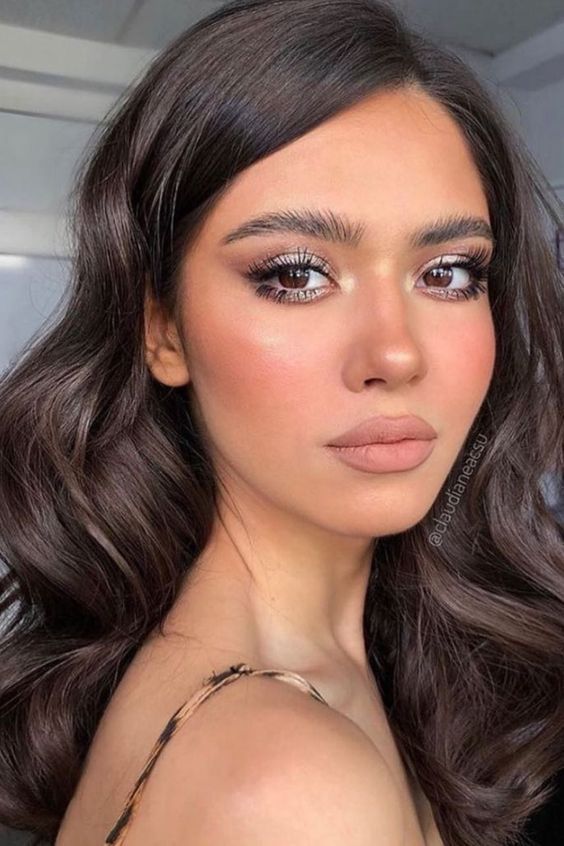 Make your makeup seem cosy and inviting by using warm, fall tones. Accept earthy tones such as burnt oranges, rich reds, and warm browns. Use terracotta eyeshadow with a dash of gold or copper glitter for your Thanksgiving eyeshadow looks.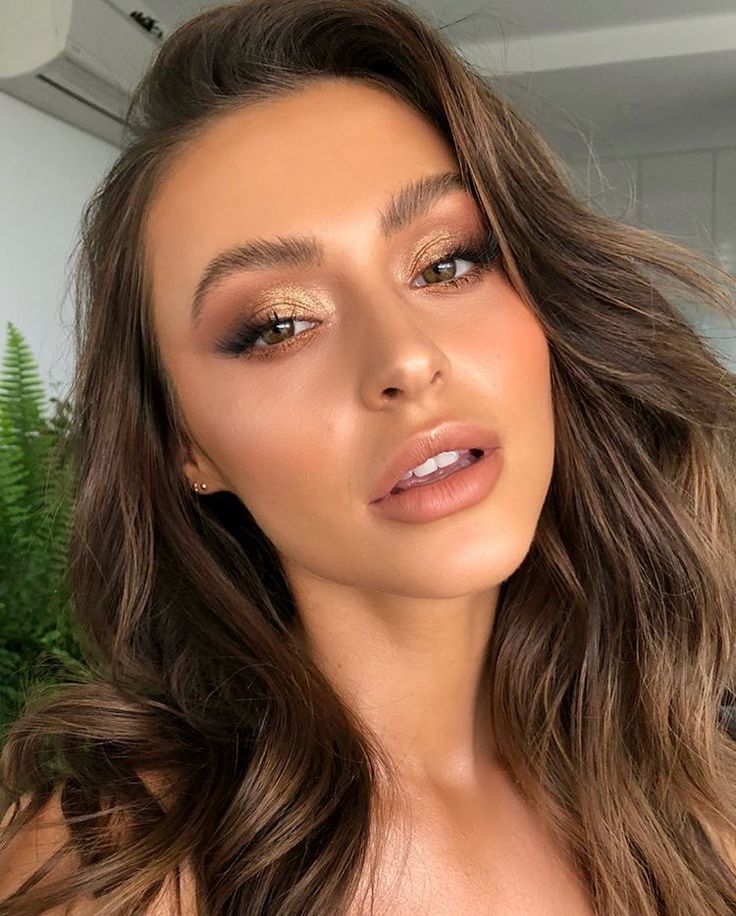 Complement with a matte brick-red lipstick that is reminiscent of fallen leaves. To emulate the mild sunshine, apply a pink blush to your cheeks and a subtle golden highlighter to your cheekbones. Set the appearance with a refreshing spray of rosewater for extra hydration.
7. Thanksgiving Cranberry Cut Crease Makeup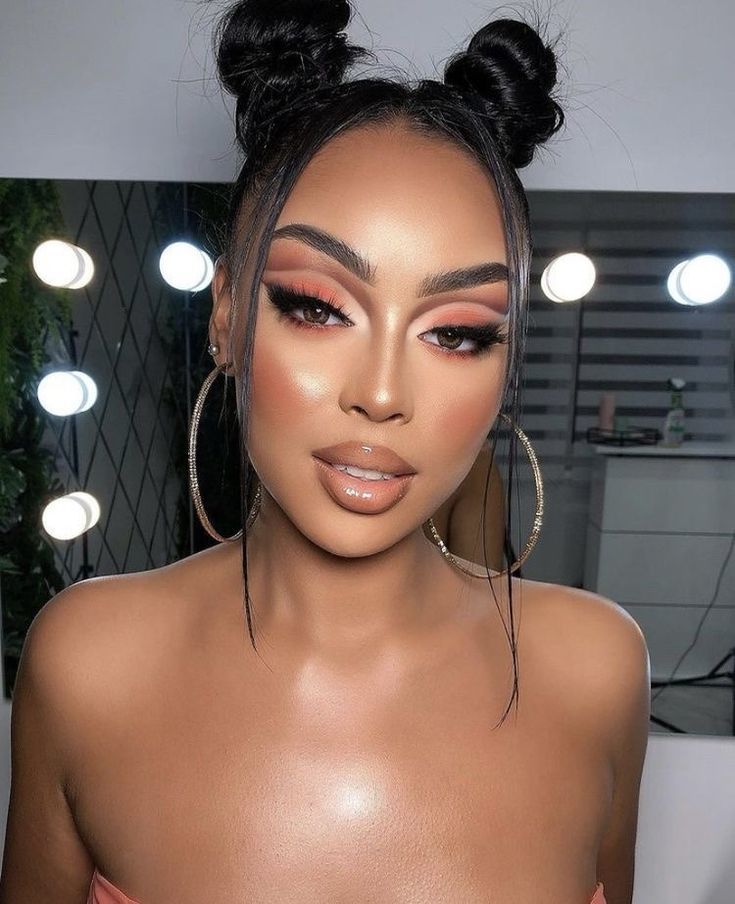 Elevate your Thanksgiving makeup ideas with a captivating Cranberry Cut Crease eye look. By choosing this style, you will rock among your cousins. Moreover, this will add an irresistible twist to your holiday style. First, prep lids with primer for vibrancy. Apply light eyeshadow as a base. Use a small angled brush for cranberry eyeshadow in the crease, blending gracefully.
To define the edge, employ concealer or a cut crease product. Add deeper cranberry to the outer corner, blending it smoothly. Finish with eyeliner, or mascara, or amp it up with sparkle and false lashes. For those wanting to stay trendy year round, discover the essential Accessories Every Girl Needs that never go out of style.
6. Thanksgiving Smokey Eyeshadow
Smoky eyes are a timeless option for holiday party makeup, and for good reason: they're unquestionably beautiful, filled with mystery, and exuding glamour. To master the art of smokey eyes, begin by lightly priming your eyelids – it's similar to creating the groundwork for a masterpiece.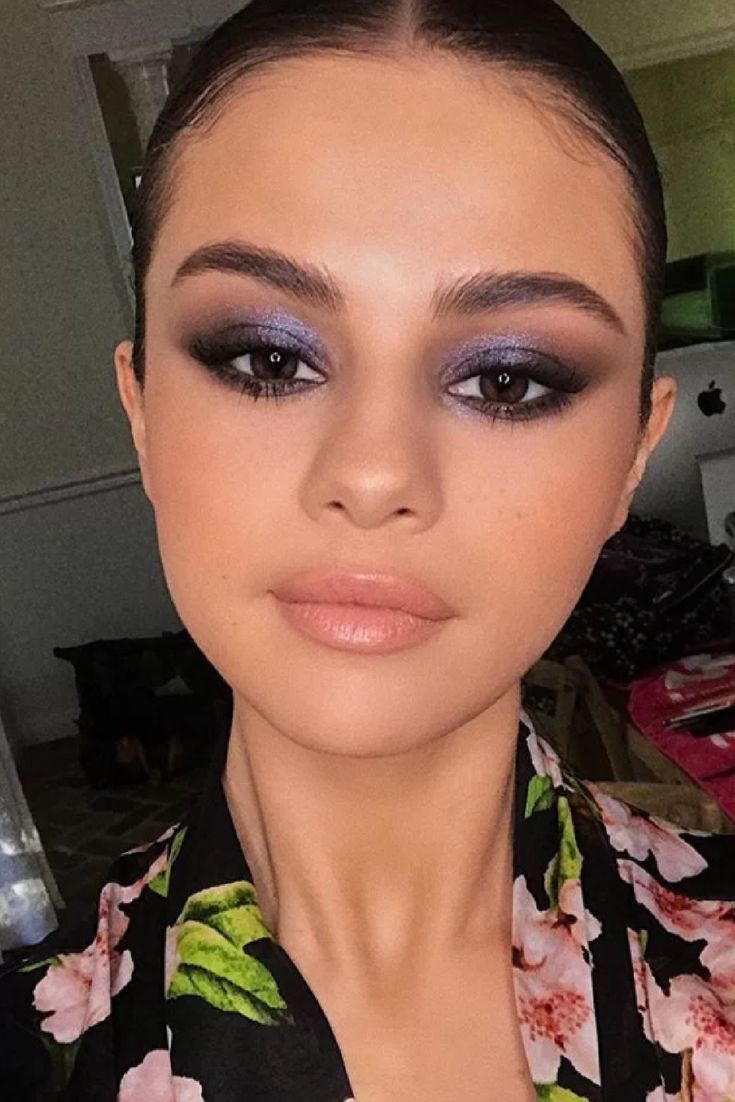 Then, adopt a rich, seductive eyeshadow tone that compliments the season's atmosphere and blend it outward along your lash line. Highlight the inner corners of your eyes with a shimmering hue that looks like a hidden jewel for an additional pop of color.
But here's the twist smudge your eyeliner along both your upper and lower lash lines for a uniquely captivating look. To keep your makeup in place for the duration of the festivities, opt for long lasting products. Finish the look with a generous coat of mascara and watch as you become the belle of the ball, turning heads, sparking conversations, and adding that touch of allure to your Thanksgiving makeup look ideas. Learn how to enhance hooded eyes for that captivating gaze
5. Bold Lips for a Cute Fall Makeup Look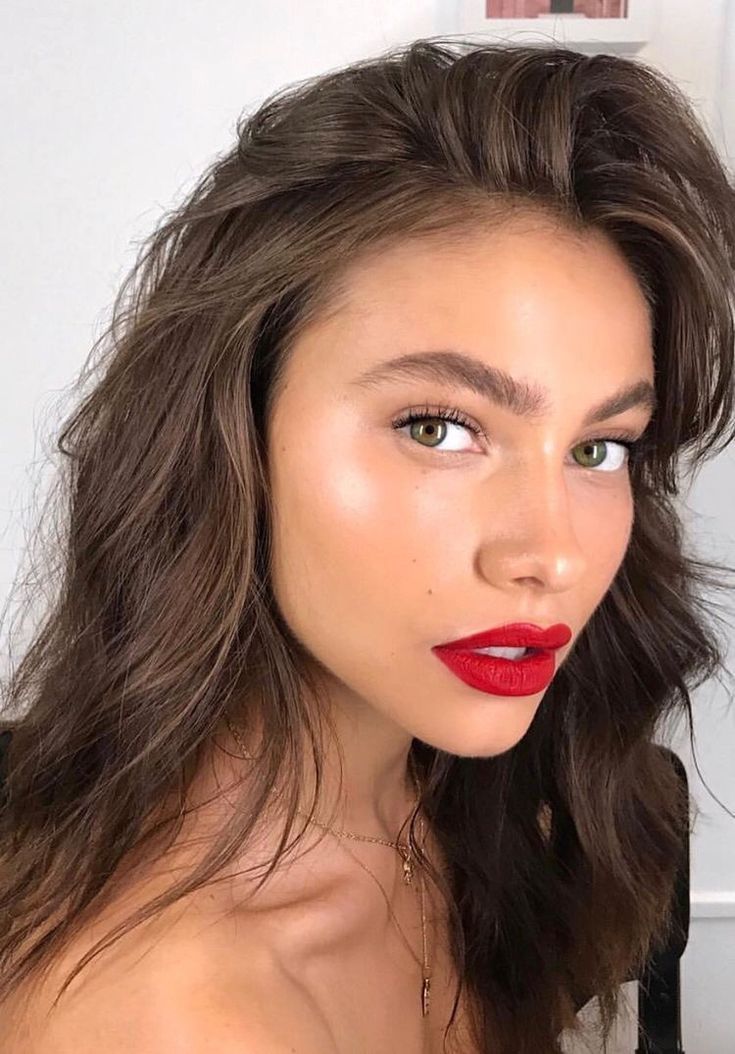 Crafting bold lips is akin to creating a captivating statement, especially when considering makeup looks for homecoming. Begin with lip exfoliation, providing a smooth canvas for your chosen bold shade. Use a matching lip liner to define your lips and prevent any smudging throughout the evening. Now, the exciting part selecting your daring hue.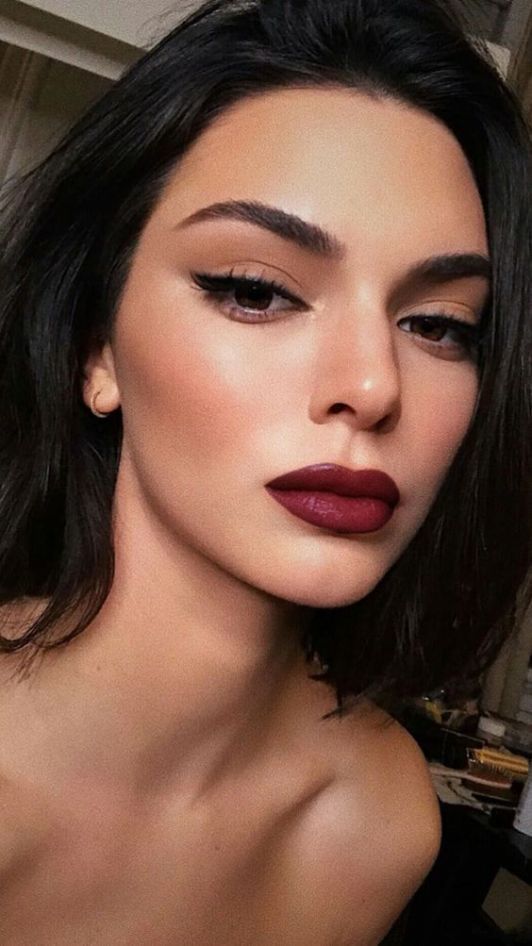 Choose a deep crimson or rich berry-toned lipstick that exudes timeless charm for a traditional homecoming appearance. If you're feeling daring, use vibrant pink or vivid purple lipstick shades to add a modern touch to your Thanksgiving makeup.
4. Pumpkin Spice Inspired Thanksgiving Makeup
Nothing says fall like pumpkin spice, right? Why not use it as an inspiration for your Thanksgiving makeup looks ideas? You can create a cozy and festive vibe with warm-toned eyeshadows in orange, brown, and gold. They will make your eyes pop with a smoky effect. Add some warmth to your cheeks with a blush and bronzer combo.
Don't forget to complete your outfit with a lip color that complements the pumpkin spice motif. You can choose a rich orange or a berry-red color. You may also try some fun trends like graphic eyeliner, glittering eyeshadow, or false freckles to liven things up a little. Like the season, this beautiful look will have you feeling like you're enveloped in a cozy blanket of pumpkin spice.
3. Homecoming Makeup with a Peachy Blush Twist
Peachy blush is a versatile year round beauty essential, imparting a natural, healthy radiance to your complexion without overpowering it. To find the ideal peach blush,
Consider your Skin Tone:
Light peach with pink undertones for fair skin,
Medium peach with golden shimmer for medium skin, and
Deep peach with terracotta undertones for dark skin.
Applying it in moderation, blend the blush gently towards your temples to create a cute fall makeup look. Add a subtle glow with highlighter but don't overdo it; let the blush shine. Experiment with modern trends like graphic eyeliner and glittery eyeshadow or embrace the draping technique for contouring.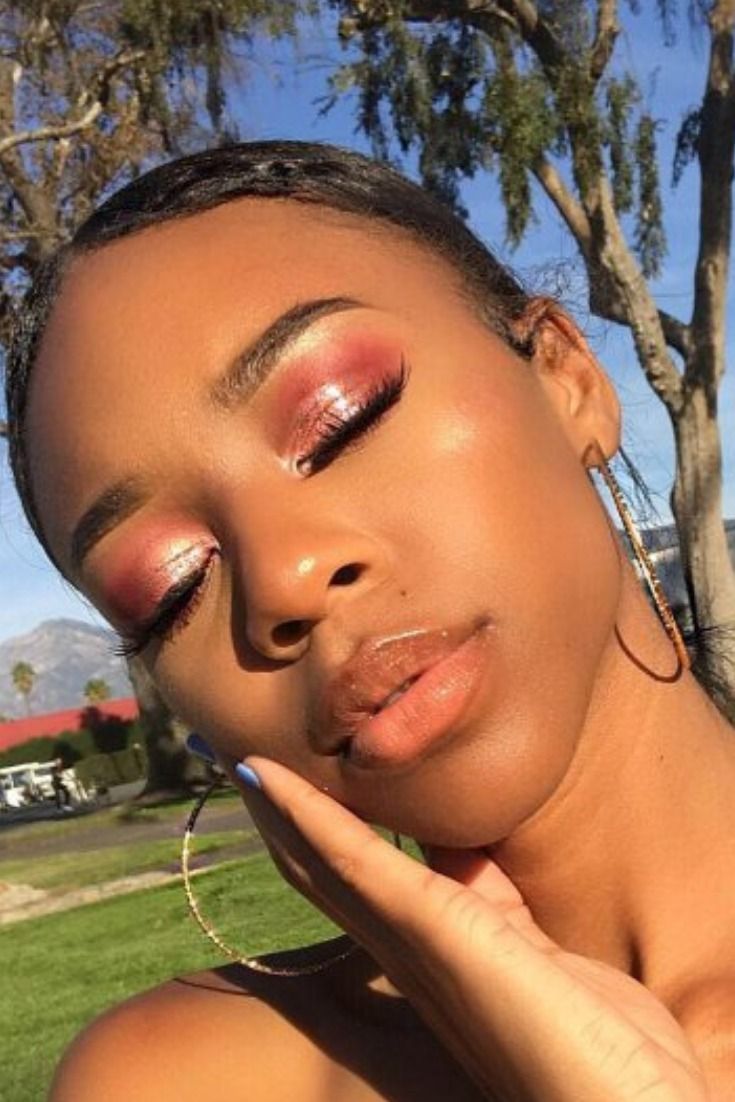 Peachy blush elevates your complexion with a touch of freshness and radiance, perfect for any occasion. So, it's time to give it a go and enjoy the transformation!
2. Golden Glitter Thanksgiving Eyeshadow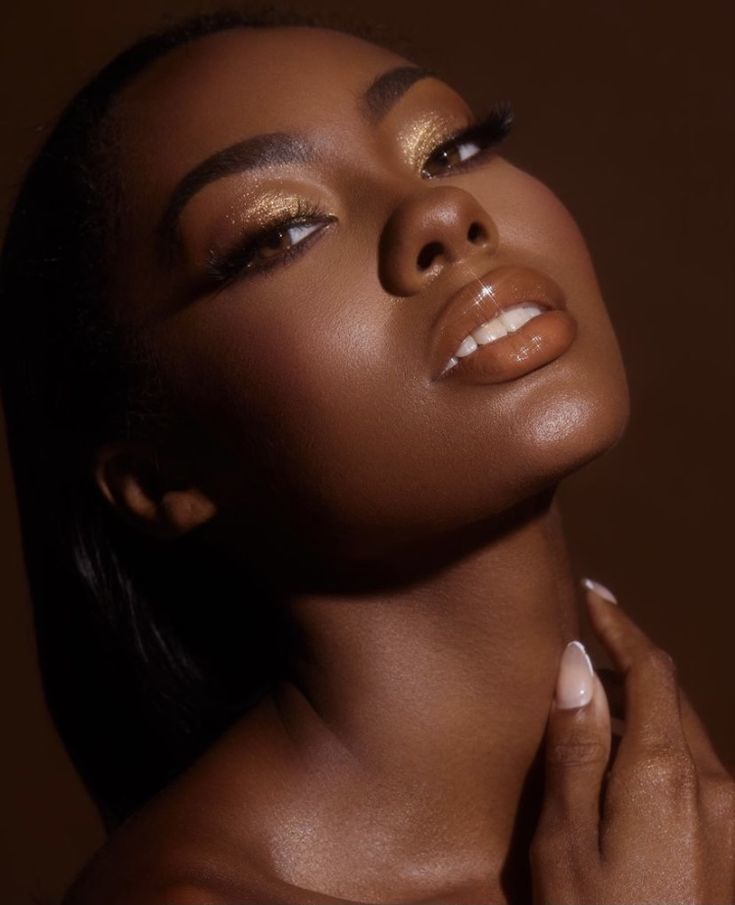 Golden glitter eyes are versatile for any occasion. To achieve this glamorous look, grab golden glitter eyeshadow, black eyeliner, mascara, and maybe a highlighter. Use a primer to help the glitter stay, then apply the eyeshadow. For extra drama, extend black eyeliner and highlight the inner eye corners and brow bones. Get creative with a damp brush for intensity and blending into the crease.
If using loose glitter, use a glitter primer to avoid fallout. When removing it, use a gentle eye makeup remover. Whether you're pairing it with a smoky eye, adding a touch of luxury, or going for a playful look, golden glitter eyes are sure to shine. Give it a try and dazzle! with these Thanksgiving makeup ideas that can add a festive and glamorous touch to your holiday look.
Also, Have a Look at Best Makeup Instagram Accounts to Follow
1. Autumn Leaves Fall Eye Art
Autumn Leaves Eye Art captures the beauty of fall with vibrant eyeshadows and eyeliners. This creative style allows for simplicity or intricate designs, from a warm-toned eyeshadow base with colorful accents to detailed leaf or branch motifs.
To excel in this art, choose warm-toned eyeshadows like orange, red, yellow, and brown. Be adventurous by mixing and matching colors, and use eyeliner for intricate detailing, such as leaf outlines and veins. Finish with mascara to accentuate your lashes.
Whether you opt for a simple, multicolored look or a more elaborate leafy branch, Autumn Leaves Eye Art infuses the essence of autumn into your makeup, creating a seasonal masterpiece. while also offering cute fall makeup looks to enhance your autumn style.
Conclusion
Thanksgiving is a time to celebrate with loved ones, and your makeup look should be just as special. Whether you prefer a bold and glam look or a natural and understated one, there are Thanksgiving makeup look ideas that are perfect for you.
So experiment, have fun, and shine bright this Thanksgiving!