Marrakech is a beautiful city, filled with stunning buildings, lush gardens, and busy souks. You can stay a month in the city and still not experience everything it has to offer, but if you've got a week or even a weekend, you can still see and do a lot.
In this article, we've rounded up the Can't-miss attractions that every traveller needs to know about.
1.   Shop in the Jemaa el-Fnaa.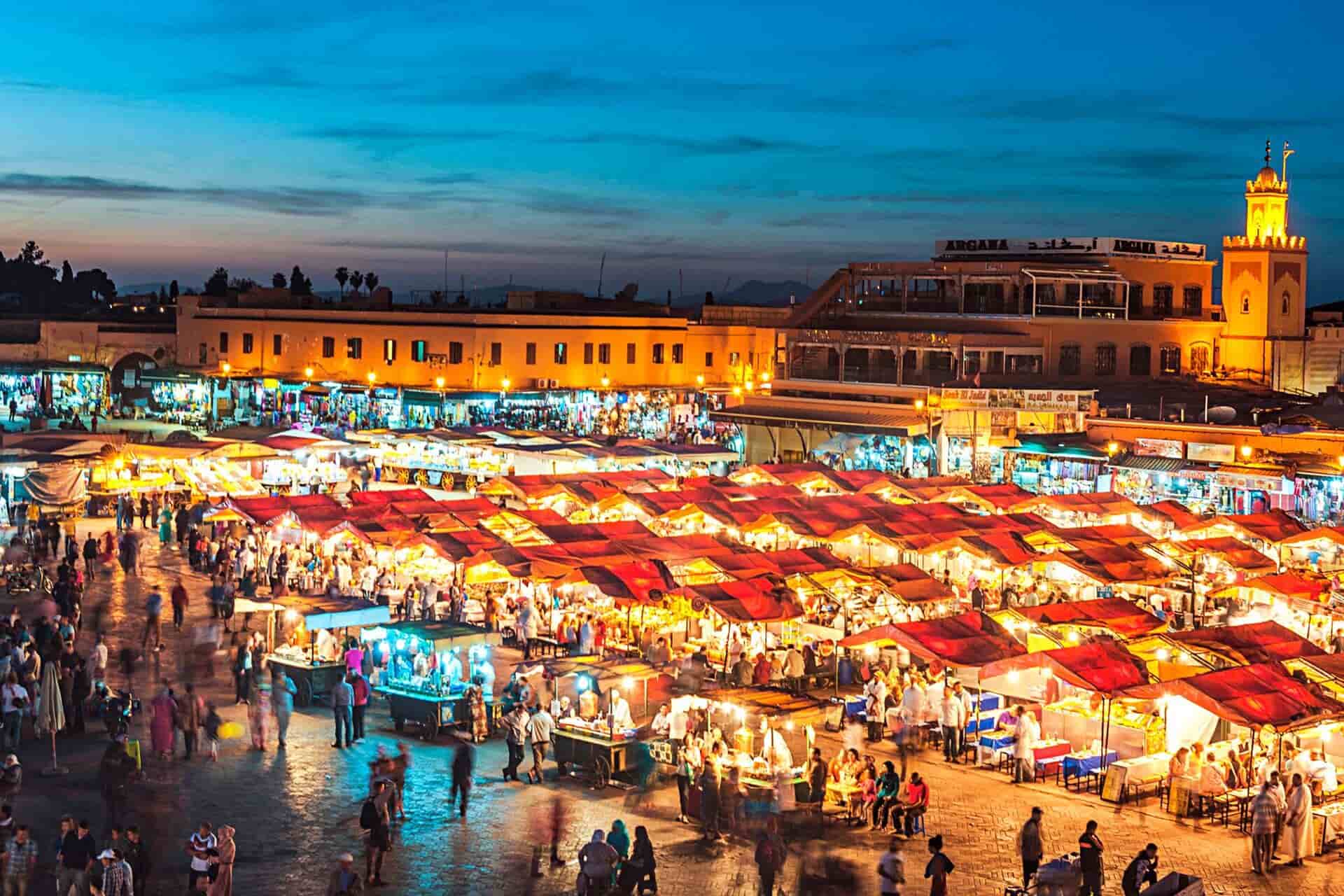 source: gq-magazine.co.uk
This ancient square is the hub of the city, filled with hundreds of exciting stalls featuring everything from snake charmers to henna artists, traditional lamb dishes to boiled snails, and beaded jewellery to extravagant clothes. This is a must for culture vultures, foodies, history buffs, and shoppers.
2.   Relax in the Jardin Majorelle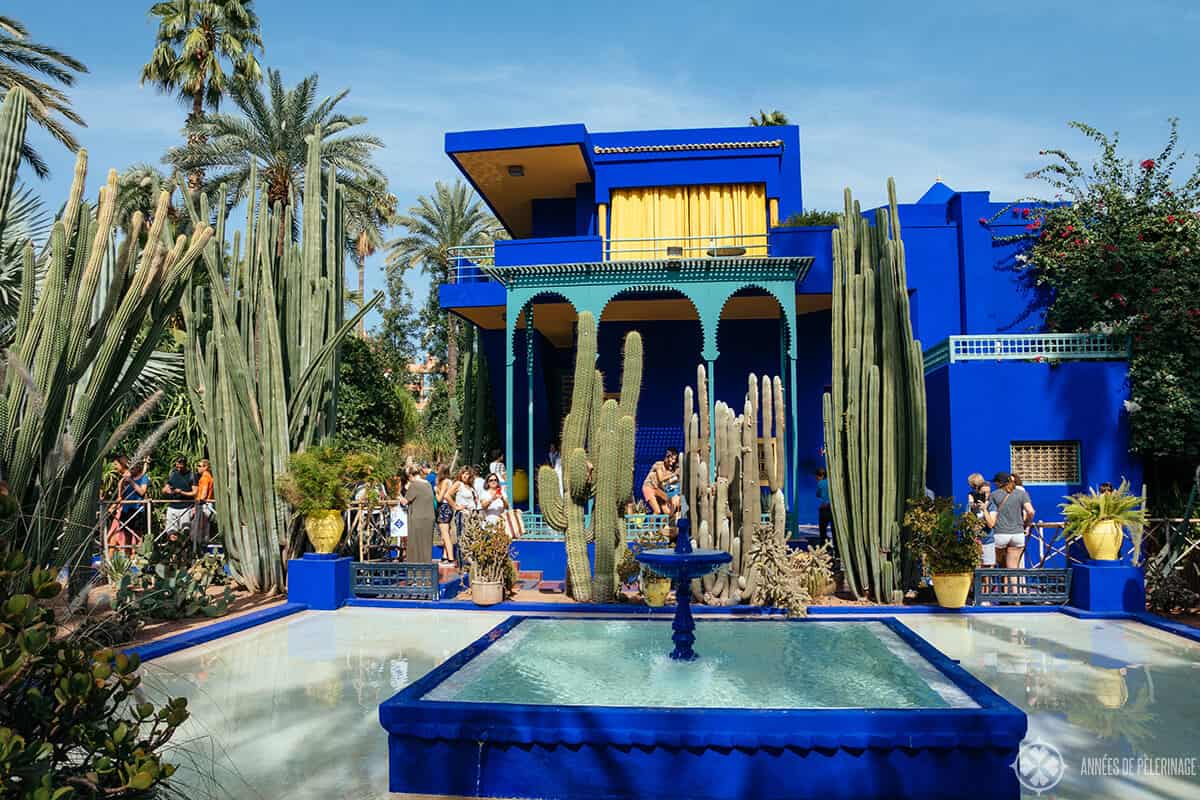 source: annees-de-pelerinage.com
This is one of the most popular locations in Morocco, created by French painter Jacques Majorelle over the course of 40 years. The garden, a site special to both art and nature lovers, is filled with tranquil streams, small lanes, and over 300 species of plants. It's the perfect place to get away from the hustle and bustle of the city.
It is a bit further out than most of the locations on this list, so it might be wise to look into car hire in Marrakech and take a day trip to the site. (It also means that you can take it easy and avoid the somewhat sporadic public transport.)
3.   Admire the Koutoubia Mosque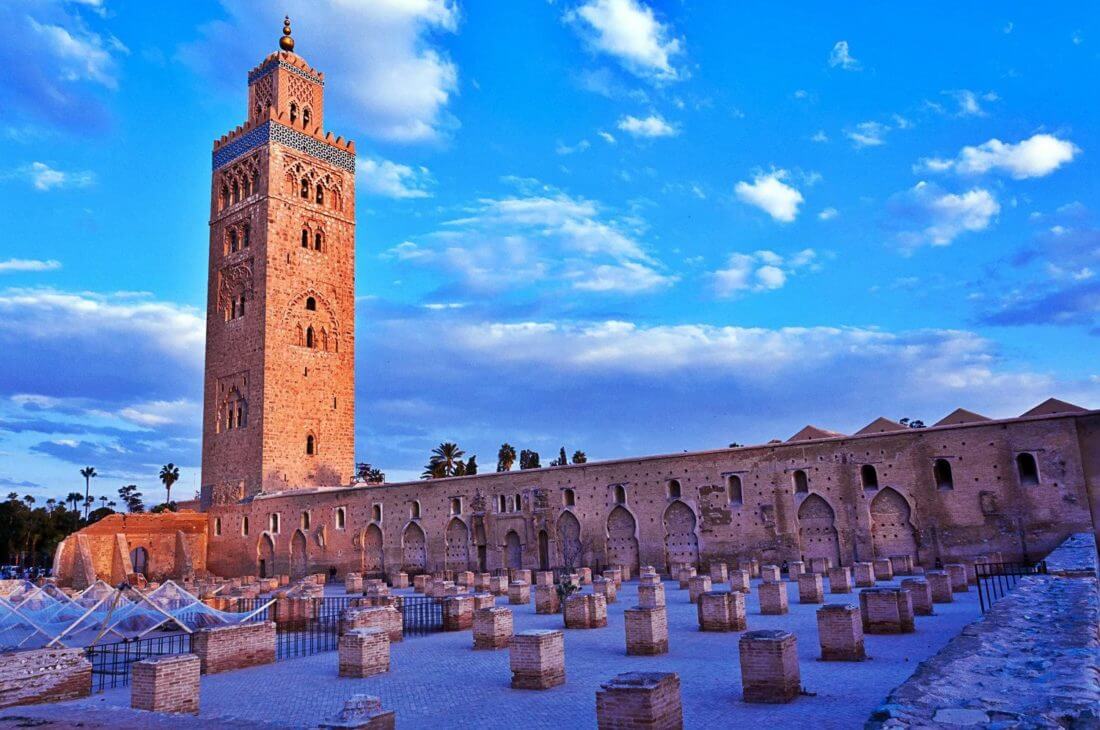 source: weekech.com
It should be no surprise that mosques are important in Moroccan culture, but the Koutoubia Mosque is one of the most popular for visitors. It's the largest mosque in Marrakech, serving as a spiritual centre and an architectural marvel.
The 12th-century minaret is an amazing example of Islamic architecture, the type that can be seen all across Spain and Rabat, with colourful arches and the like. It's still in use as well, with the call to prayer being rung out from the top of the building five times a day.
4.   Pamper yourself at a hammam
source: nodestinations.com
Depending on which of these bathhouses you visit, you might enjoy a sauna, a massage, or even a dip in an ice-cold pool. (Just remember to warm up with a hot coffee afterwards!) Typical prices are between 50 and 100 dirhams, but you might need to bring your own towel and toiletries.
5.   Explore the Saadian Tombs
source: egypttoursplus.com
These tombs are the final resting place for the leading members of the Saadi dynasty, only rediscovered just over 100 years ago. Not only are they amazing historical sites, but they're also incredibly beautiful, decorated with bright tiles, intricate carvings, and Arabic calligraphy that have been carefully restored. Again, this is a bit further away from the centre of Marrakech, so if you want to see it, it's best to do a day trip to the site.
You may also like to know about 9 reasons to visit Bristol this coming winter
6.   See the Ben Youssef Madrasa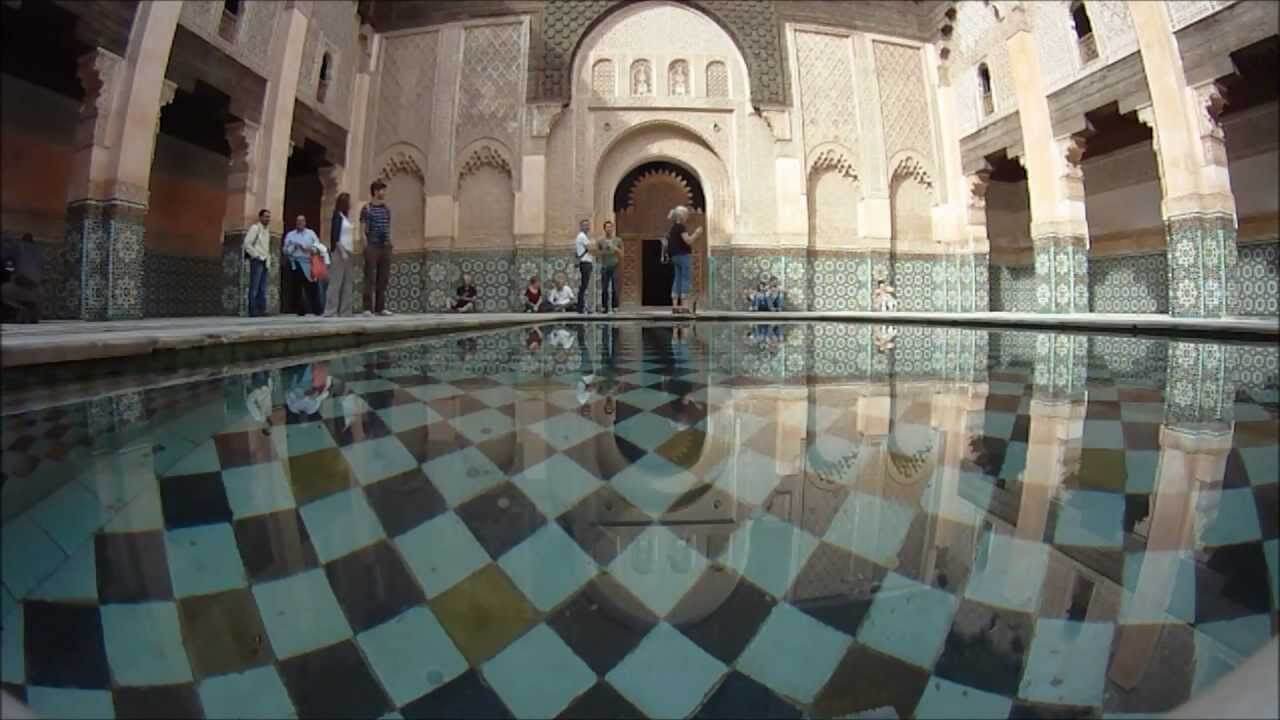 source: youtube.com
Most of us aren't keen to go back to school, but you should make an exception for this 14th-century Quranic school. It was once the largest in North Africa, specialising in Islamic law, but tourists can explore student chambers and admire the traditional architecture.
Hopefully, this article has shown you some of the best things to do when exploring the ancient city of Marrakech and given you some great ideas for your next trip. And also Enhance your life to know about such various places on earth.