Moving to your new place is exciting because it signifies a new beginning. You will make new memories and will get to know your new neighbors. A critical part of the movie is setting up your new home. Sure, you are bringing your decorations, but what's the fun in replicating everything?
Therefore, you will need a strategy when approaching this part. We have compiled a list of basics to help you get an idea, so you may take it from there.
Tips for Setting up Your New Home
source: computertechreviews.com
Let's explore the following tips to help you figure things out and make the move as smooth as possible.
Well before making the final move, you need to assess your needs. You may not want to take all your furniture, décor, appliances, etc., so make a list of things you are selling off and plan on replacing.
Furthermore, factor in any additional features you will need to install in the new home. If you have a toddler, you will need to childproof the house. If any member of your house has a physical disability, your furnishing will need to accommodate their needs.
Since you're just moving, you already have a ton of expenses to take care of, so make sure you save where you can. Since you likely want to buy some new furniture or décor for the new home, you can check out Gimme and benefit from one of their mega sales.
We recommend saving where you can even if you aren't on a budget because the extra money will come in handy for any surprise expenses in the new home and area.
Make Mental Maps of the Final Décor
source: architecturaldigest.in
Instead of unpacking and then wondering where to fit everything, make a mental map of how you want to decorate each room. Think of the aesthetic you want to go with, the lighting, and the positioning of major pieces of furniture.
Once you are satisfied with the mental map, start unpacking.
Testing out utilities is critical because the last thing you need is moving into the place to discover the gas supply is faulty. Therefore, test all your utilities and give things a test run. If anything shows signs of disrepair, get it fixed before you make the move.
Give the Place a Thorough Cleaning 
source: jasminedirectory.com
It's finally time to start setting up your new home but don't jump into anything just yet. Give the bare rooms a thorough cleaning before moving the furniture in place. Cleaning under the furniture is a hassle, therefore, sanitizing everything beforehand is the perfect solution.
Create a priority list for your furnishing plan will help you remain organized. Focus on furnishing the basics like beds, toiletries, and some cutlery before moving to the living room. If you don't prioritize correctly, you will likely get frustrated soon after making the move.
Finally, while you need to bet all the fundamental aspects set up, like the dining table, the living room furniture, etc., take your time finishing off the rest of the furnishing. 
Moving is a tiring process and you will feel drained much sooner if you have to manage both work and this at the same time. So long as the place doesn't look abandoned, you're good to go.
What to Avoid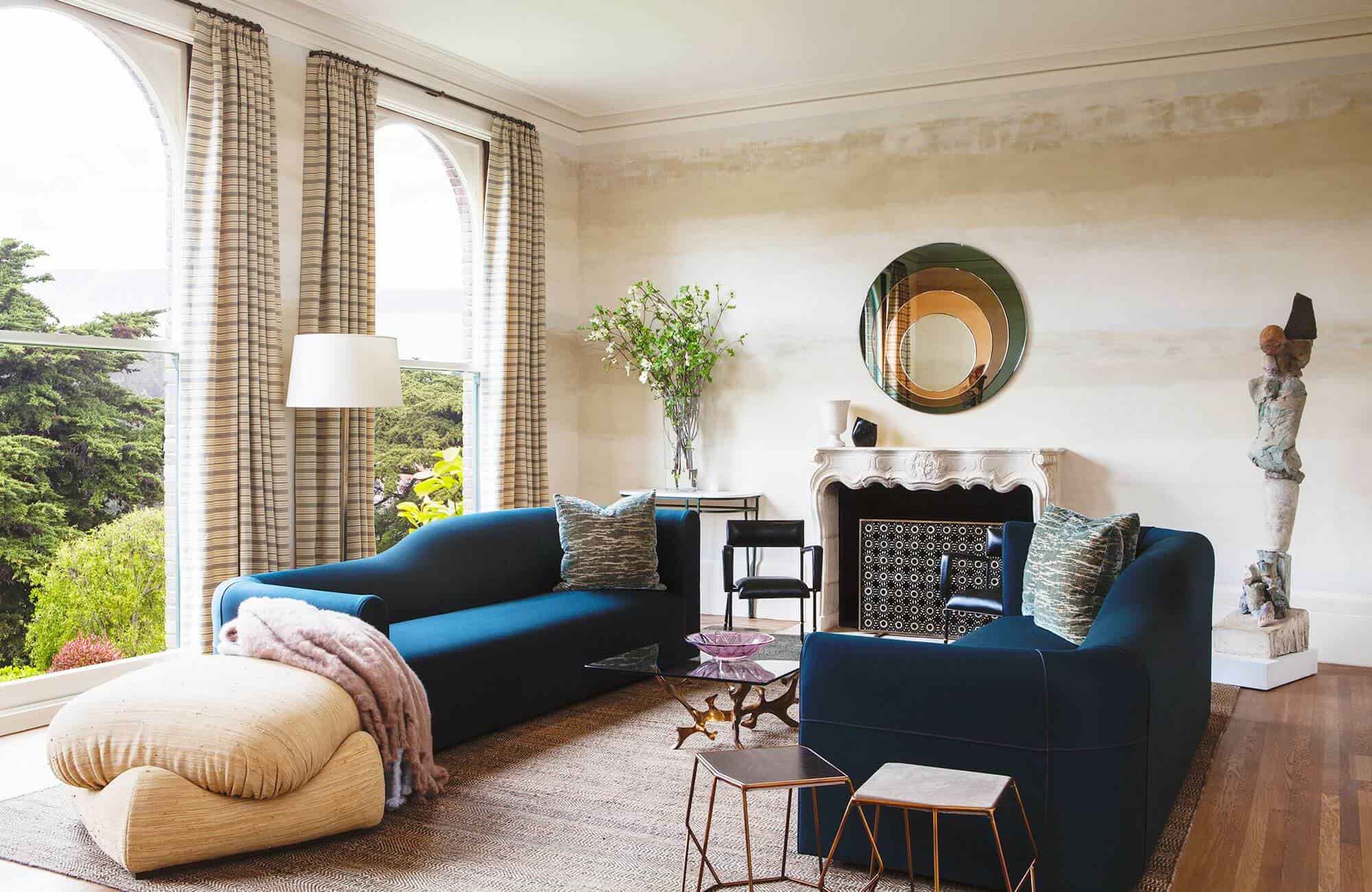 source: hearstapps.com
In addition to the tips giving you things to do, there are a few tips about what to avoid when setting up your new home as well.
Unpacking Everything Together
Do not unpack everything together because there is no way you can find a place for everything in a short time. Unpack one box at a time and don't feel pressured to take out any more items than you ideally want to put up as décor. 
You can always switch up the décor periodically and bring out the stored items so everything gets the attention it deserves.
Despite all inspections, living in the house might reveal some need for adjustments in a few areas of the house. It might seem tempting to let things be for now, but it is much better to get these repairs out of the way. The longer you postpone them, the worse the problem will become.
Wrapping Up
source: mydomaine.com
Setting up your new home will be a complete experience, so stay prepared for all the work that's coming your way. However, this will be exciting work and you will thoroughly enjoy doing everything and the newness of the experience. Best of luck!