It's no secret that exercise is good for you – proven to boost self-esteem and reduce the risk of major illnesses, it's important that you get your recommended dose! Yet sometimes that's easier said than done. Whether you can't justify a gym membership with the cost of living surging or simply struggle to find the time – getting fit can sometimes feel like an uphill struggle.  
However, one easy way to keep active is by walking.
If you're looking for a way to get active near Peterborough, look no further! Whether you've just moved into a new home in Peterborough or have lived in the area a while, these four trails make getting out and about in the great outdoors a doddle. 
The best walks in Peterborough
source: pinterest.com
The hiking loop from Longthorpe 
Suitable for any fitness level, one of the best trails is the hiking loop from Longthorpe. Easily accessible thanks to a host of paths and reachable via public transport, this scenic walk shows you Peterborough's finest panorama. Weaving in and out of ancient woodlands full of wildflowers, you'll feel a million miles from the city centre. 
source: walkingsa.org.au
For a fun family day out, the trail at Anglesey Abbey is ideal. The Jacobean abbey is a firm favourite when it comes to trails – and it's easy to see why. For a short walk that's wheelchair and pushchair accessible, simply stroll through the Winter Garden towards the riverside walk and back to the abbey. For a slightly longer walk, head out towards Jubilee Avenue or if you want a muddy walk that gets your pulse racing, try the Hen Foe trail! 
Whilst you're there, be sure to make the most of the facilities, including the bookshop, plant centre and restaurant.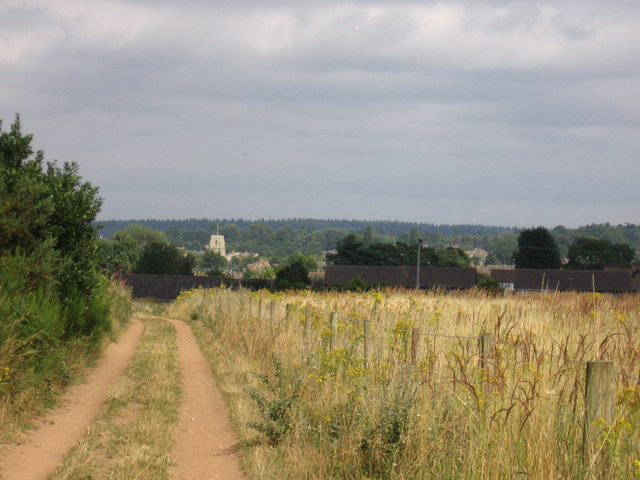 source: pinterest.com
The Hereward Way is a 110-mile trail that stretches all the way from Oakham to Thetford. 
Not for the faint-hearted, this trail passes through beautiful villages and idyllic scenery. Either get the train to Oakham or Stamford or simply stay local by doing the Ely to Peterborough stretch. On your way, you'll find wildflowers and pretty butterflies in abundance – but don't forget to stop off for a pub lunch too!
Wicken Fen Nature Reserve
source: markavery.info
Finally, there's the beautiful Wicken Fen Nature Reserve. As the National Trust's oldest nature reserve, it's no surprise that there are plenty of breathtaking walks to do around the fen. Whether you fancy a simple stroll around the wetlands or something a little more challenging, you'll find exactly that at Wicken Fen. 
For a gentle walk, The Boardwalk Trail will take you on a gentle circular route. For wildlife fanatics, the Adventurer's Trail will allow you to get up close and personal with some of the birds and beasts (specifically Konik ponies and highland cattle!) that live at Wicken Fen. 
And there you have it – our complete guide at Live Enhanced to the best walks in Peterborough. Which one will you do next?