Introduction. 
If you remember what all the Christmas icons are? It is quick to forget that there is a justification for all the decorations, tinsel, and gifts to be a portion of Christmas. Through their significance and particular importance, lights, stars, evergreen trees, garlands, stars, holly, and even Santa Claus are a beautiful aspect of Christmas.
We think that understanding the real explanation for Christmas gives life more significance. It brings meaning to the festivities and is actively mindful of what all the lovely representations of Xmas surrounding us are. Just because of that, Christmas for most of us is a beautiful moment of the year. It is much more than a day and getting gifts and sending them away. But it is a day to focus on helping others and prioritize the basic things that really matter.
If you'd like to try out the fantastic concept of helping other people at Christmas, check out this blog to see how you can make the earth a better place in a few and essential ways. So let us talk about the Christmas icons and think about them so much.
Please have a look at these symbols and the messages they convey.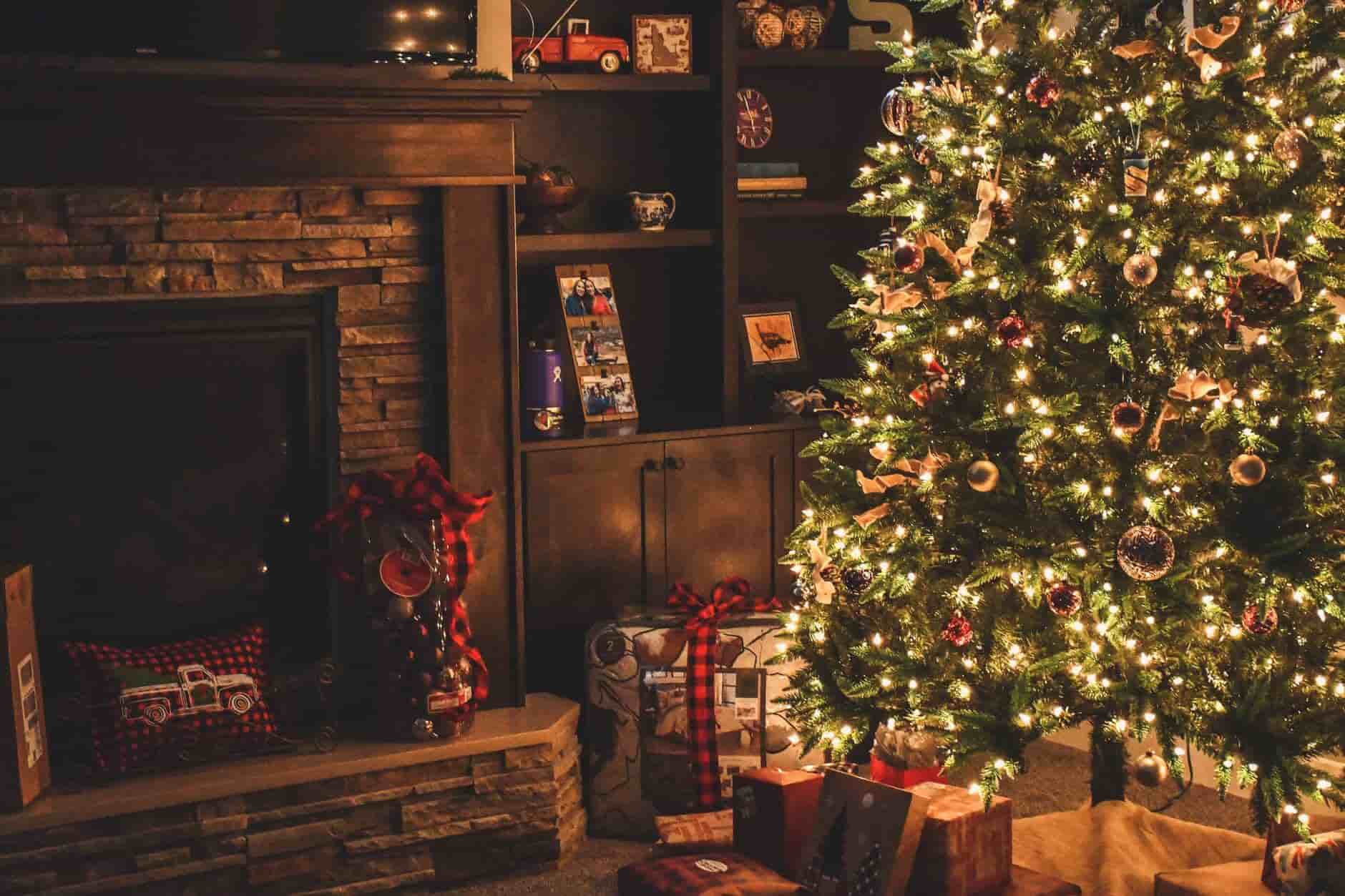 Christmas trees. 
Even before the advent of Christ, trees that remained green during the year had special significance for humans. In the middle of winter, a lush, flourishing tree alerted men of optimism and a fresh start. We will have eternal lives cos of Jesus Christ, so we can continue to see the evergreen tree as a typical representation of Him and His blessing to us.
Holly.
Since its red berries and prickly evergreens last year-long, holly is used as a Christmas decoration throughout the world. The holly leaf's rough edges may remind us of the crown of thorns put upon the heads of the Savior. The red holly berry may remind us of the shedding of His blood for every one of us. Christians have long used these icons. In reality, the word for holly is "Christ-thorn" in specific Scandinavian languages.
Lights and candles.
Some of our unforgettable and lasting Christmas Traditions and customs include various styles of decorations, lighting in and on our houses, lights on trees, lamps on our tables. May the lovely lighting of every festive season reassure us of the root of all glory, Jesus Christ. They will also tell us that we are lights for others and encourage everyone else to return to Christ.
Candles have added light and energy to the holiday for decades. The illumination of the star that emerged at the birth of the Lord can also be portrayed by candles, telling us, like all stars, that He's still the Brightness of the Universe. Did you guys know that candles were mostly used before electrical lights were introduced to adorn Xmas trees?
Candy canes. 
The sugar cane reminds us of the shepherds' workers who met the infant Jesus. A shepherd's staff also had a crook, or curve, at the peak throughout Christ's day, which has been used to grab sheep by the throat to guide them to food or water gently or to safeguard them against damage. Mind that Jesus Christ is the Good Shepherd while you eat a candy cane. If we want to obey him, he would softly direct us to peace and stability.
Gifts. 
During the vacation, the men who decided to bring their presents to commemorate the birth of Jesus influenced the thought of giving gifts. Also, a ribbon is knotted around a facility to embody how all individuals should be tied together through bonds of solidarity and good faith during the festive season. On Christmas eve, when you uncover your beautifully wrapped gifts, note that the real present of Christmas is the Lord.
Tinsels. 
If you've ever seen an ornament with a spider on someone else's tree, you may have assumed they had a weird taste. This practice derives from the Christmas spider's Eastern European story, which contributed to the cause for Christmas tinsel.
A contemporary interpretation of the tale is that a woman washed her house for Christmas spotlessly. They swept the house spiders to the far limits. The spiders discovered that there was a lovely Xmas tree in the space and needed a more profound examination. They had seen it, they enjoyed it so much, they skipped all over it, they left their webbing behind.
Baby Jesus, Father Christmas, or Santa Claus, based on the story, then saw the lovely webs and mysteriously turned them into silver and bronze tinsel, so that the lady who worked extremely hard to sweep her home will not be disheartened. People are hanging tinsel on their Christmas trees in celebration of that story. Having a spider amongst these accessories has also been a tradition.
Stars.
Without having stars dangling from street lights or climbing on top of Christmas trees, it is impossible to go somewhere throughout Christmas. Among the most recognizable icons of the festival is the star. It reflects the star which appeared when Jesus Jesus was born in the sky. Five years well before the advent of Jesus, Samuel the Lamanite predicted the indications of the birth of the Lord, such as the presence of a brilliant new star. The star guided the Wise Men to Jesus, reminding us to obey the Savior's light, just like the Wise Men pursued the star's light to meet Him.

Wreaths. 
Wreaths are usually made up of evergreens, such as parts of pine or holly. Their spherical form will signify life, a sign of everlasting love and rebirth that never ends. Wreaths placed on doors or windows are like a traditional welcome to the Christmas spirit, kindness, giving, and family meeting to fill our households with the season's joy. Holly also accounts for longevity and power for cedar.
Stockings. 
It is a bit odd for anyone to put gifts in your old sock if you assume about it. But the ritual of Christmas socks sounds like an ancient myth, like many Christmas traditions. A long time ago, a poor man had three daughters, but he could not decide to offer them a dowry. It's challenging for a woman in all those days to get hitched without a bride price. Nicholas, a Christian bishop, noticed the issue and tried to support, but the man refused to acknowledge the cash. 
One night, via the open window of a man's house, Nicholas did throw three balls of pure gold. Each ended up landing in a stocking hung to cool by the fire. Each daughter got a gold ball in her stocking the next morning. They all were capable of getting married to this treasure. Stockings can inform us that service is essential. Jesus Christen that always went about doing good, was the best demonstration of kindness.
Mistletoe
Mistletoe is a colonial herb, indicating that it stays on the plant to which it is tied, and the mistletoe will perish without it. The herb has become a sign of affection for a long time, and several suggest that the Druids used mistletoe as a solution, or some legends say this could encourage productivity.
Poinsettias plant. 
The poinsettia comes from Mexico, and it is a plant that focuses mostly during winters and signifies new growth, much like the evergreen shrub. But there, it does not end! Such as the one that brought the Wise Men to Jesus, their form represents a star. Red poinsettias will inform us of the blood that was shed for us by Christ.
Bells.
Bells have rung for years to mark the start of the Holiday season. When angels in heaven thanked God and proclaimed, "Greatness to God in the greatest, and in heaven peace, good will towards men," they would sign the declaration of the birth of Christ. The singing of bells can also be dated back to early winter festivals to keep away evil spirits.
Santa Claus. 
By expressing affection as he did, St. Nicholas traveled from home to home, offering presents and honoring the Savior. He is wearing red, Christmas's first color. Like the Lord, Santa Claus gives goodwill and love to everyone. He is a sign of harmony and compassion for everyone because, in people's lives, he not only carries gifts but also loves warmth and happiness.
Conclusion. 
We have stated all the different symbols we see every year during the Christmas season. Although we all know that these are part of the decoration, we are not aware of what these other things symbolized? And why do we use them mostly at Christmas, and why is it important? So, we hope you got all your answers with optimum clarity and purpose. 
You are likely to see Christmas decorations everywhere and all the excitement of the festivities. Celebrating Christmas is a massive component of it! But if you've ever talked of how the real spirit of the season might enable us to get in contact with a few of the typical ornaments? As Christians have done for years, if we think about things, in the same way, we will encourage them to remind us to recognize Jesus Christ in our Christmas festivities.