It can take up to 3 times longer to fix the garage door by yourself, hiring professionals means you will be saving time and money. A garage door may look simple but it has a lot of moving parts that work simultaneously every time you open and close it. Even without any definite reasons a garage door may weaken and break down over time due to rust and corrosion on its metal parts. If anything goes wrong it is always best to rely on professionals to handle it for you.
Your garage doors will probably last years, meaning you do not have to take a close look that often, but when necessary a professional help is a good choice as they handle damaged, broken, or faulty doors almost every day, they also have the right tools to fix your doors.
Here are 6 reasons why you should rely on experts to fix your garage doors-
1. Avoid Injuries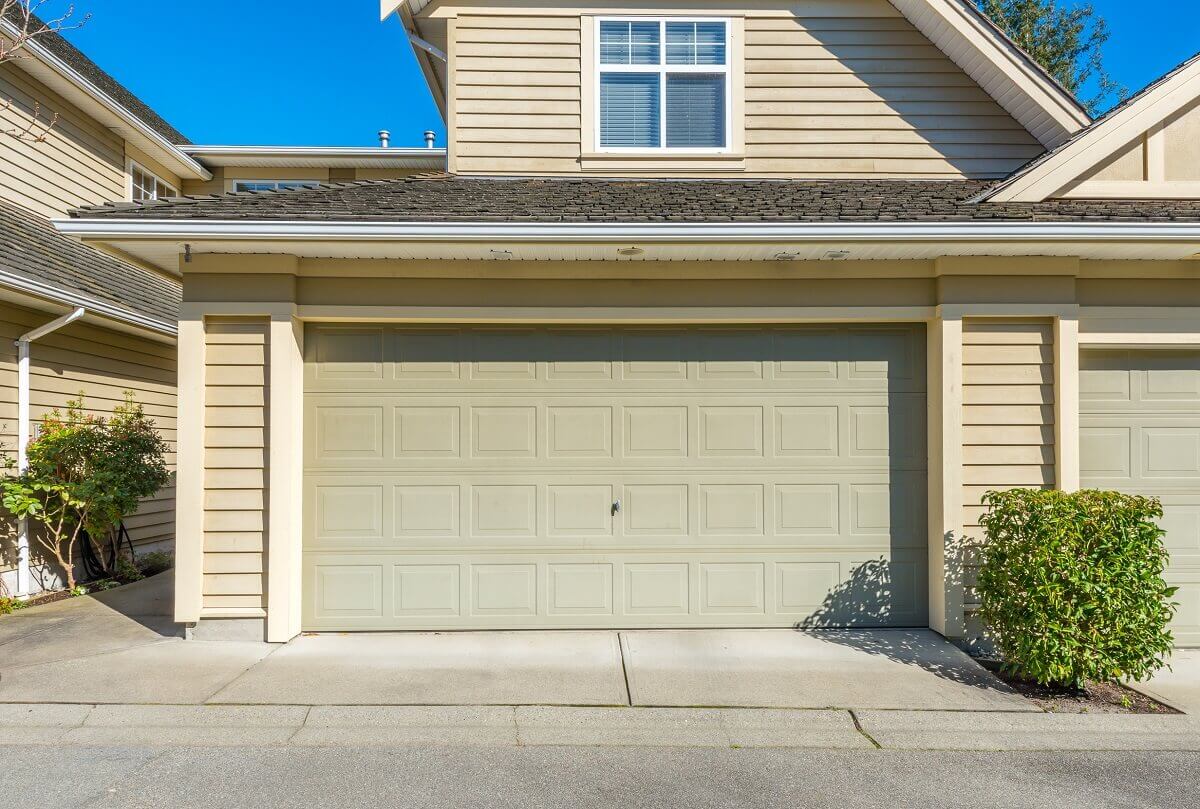 source: terrellfamilyfun.com
Your garage door acts as the first line of defense against intruders. Which is why it is designed to be bulky and heavy. It is not common for your door to simply crash down but over time things will get unstable. Without the right kind of experience, you, yourself will not be able to fix it. It can sometimes be dangerous to even take a close inspection if the torsion spring has broken. 20,000 garage door injuries happen every year and 1600 of these cases end up in hospitals. You may have done simple maintenance work previously but when it comes to handling broken string or reinstalling garage openers, it is best to just call in the people with proper knowledge about garage door repairs. Even if you are bored during the quarantine and want to spend time fixing it, you would not want to risk the safety of your loved ones, would you?
There are more than one ways to spend your days during the quarantine. It's best to leave this one to the professionals.
2. Faster Repairs Mean Better Protection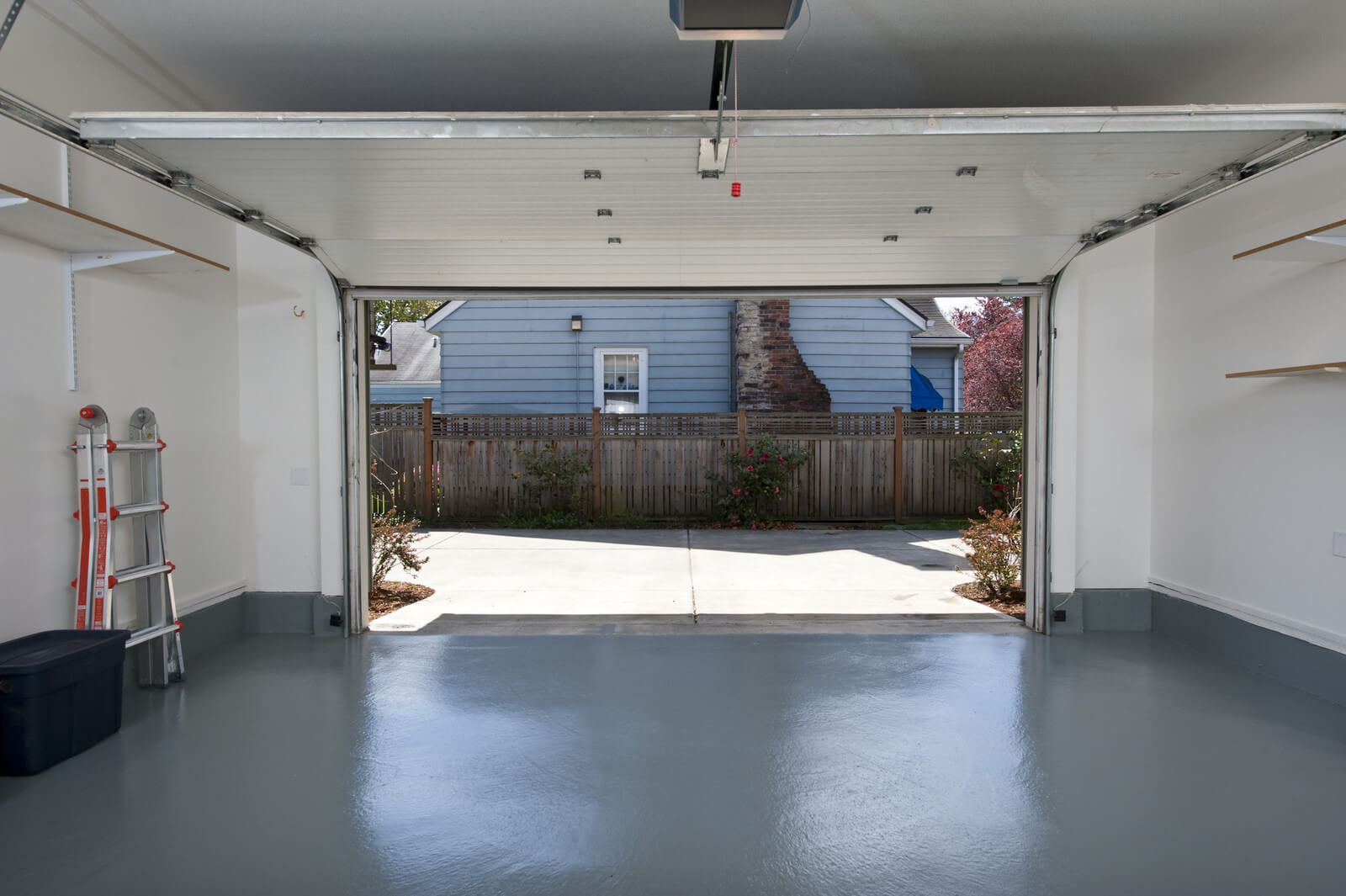 source: chrisandjamiebuyhouses.com
If you are willing to fix your garage door all by yourself, keep in mind it may take a long time and without a functioning door, you leave your garage, tools, and vehicle vulnerable. For someone with relatively less idea about garage doors, you also would not know where to start looking. Professionals are trained to know exactly what may cause certain problems and are also trained to handle it with the right tools for the job. The logical thing to do would be to contact the local garage repair shop and have them take a look. They are aware of the urgency of the situation and will repair your door as soon as possible. They certainly have the right resources to do the work well.
3. Save Unnecessary Costs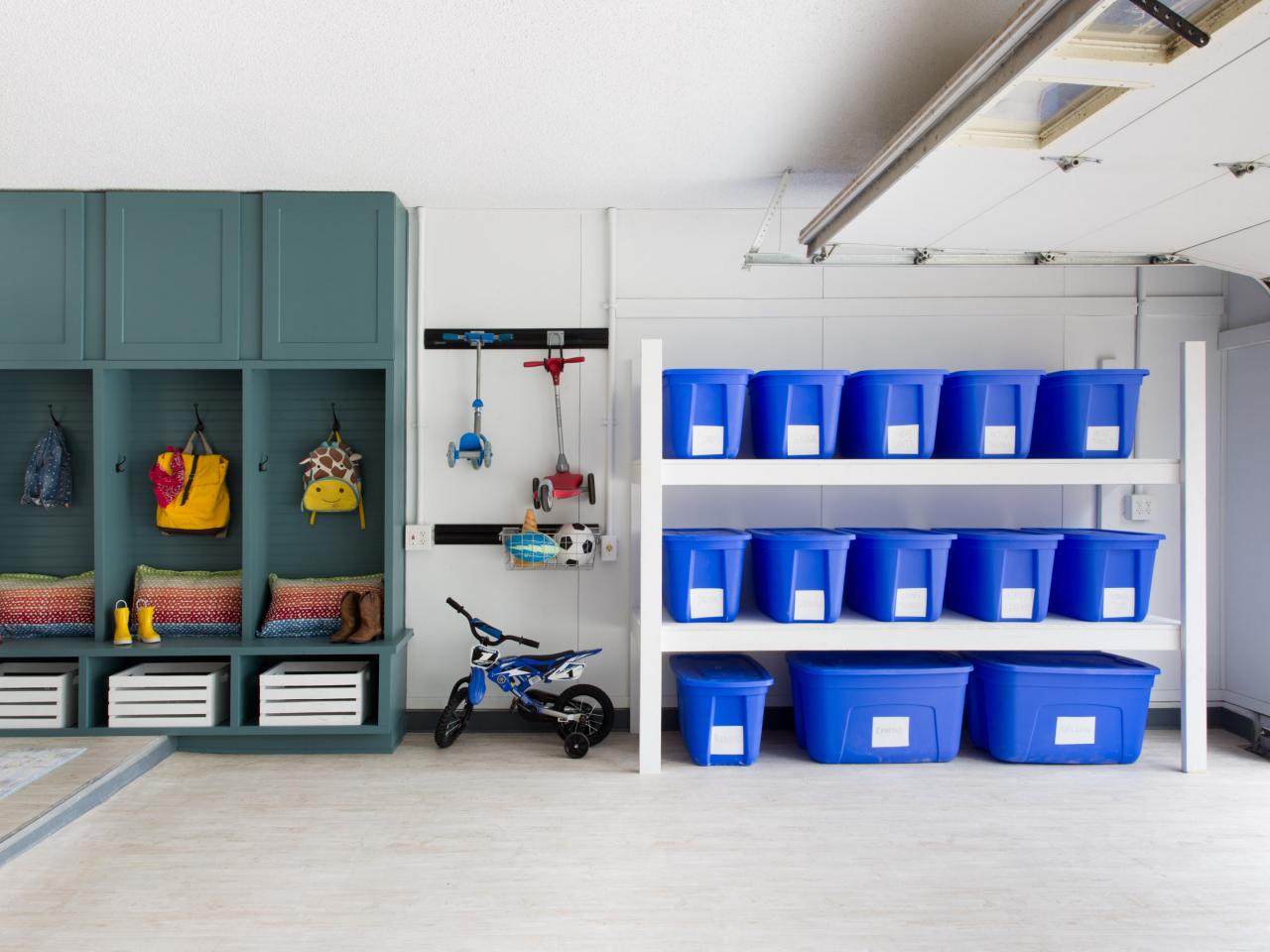 source: hgtv.com
One of the most common reasons people try to repair their garage door is because they think they will end up saving money. Well, that really is not true. Likely, you do not have all the right tools or spare parts at your disposal. Another thing is your local garage shop while buying their supplies, tools, and spare parts they buy in bulk. Whereas, you would have to pay extra to get the right tools and parts. So considering the time and additional cost, you are only making things hard on your end. Even if you have the experience you may end up saving only a few bucks.
But is it worth the trouble?
4. Do Not Void The Warranty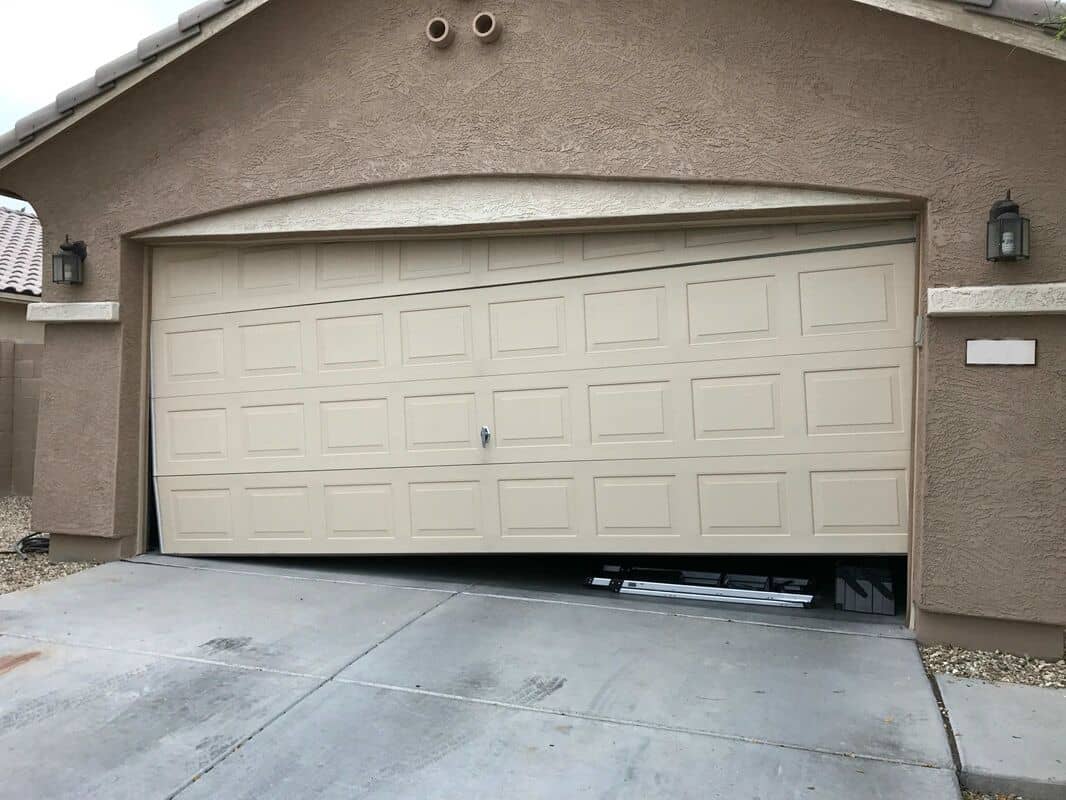 source: garagedoorguruny.com
A lot of companies offer workmanship warranties. You can use these warranties to check, repair, and re-install certain parts of the garage. This allows you to extend the longevity of your garage. But if you decide to repair it by yourself then you may unintentionally end up canceling the companies warranty agreements policy. You could also void the contract of garage doors replacements. So think carefully before deciding whether you want to do it by yourself.
5. Delicate Measurements Are Involved
source: pinterest.com
There are many different types of garage doors. There are single panels, sectional garage doors, and roller doors.
The doors are also made of different materials and like we previously said many moving parts work independently and simultaneously. Your garage door may look like one bulky piece but there are some delicate measurements and adjustments involved in it. There are sensors, springs, rollers, and all of them have a sturdy build but over time they may malfunction due to rust, corrosion, external force, or bad weather.
Professionals know which parts are the most vulnerable and can repair accordingly. They are also aware of the strength and movements of the springs. They also know the right way to calibrate the garage door to make it work better than before. Think of it like this, if there is a problem with the electrical outlet of the house you would want to call an electrician because there may be complicated tasks involved. It is the same with garage repairs.
6. Guaranteed Parts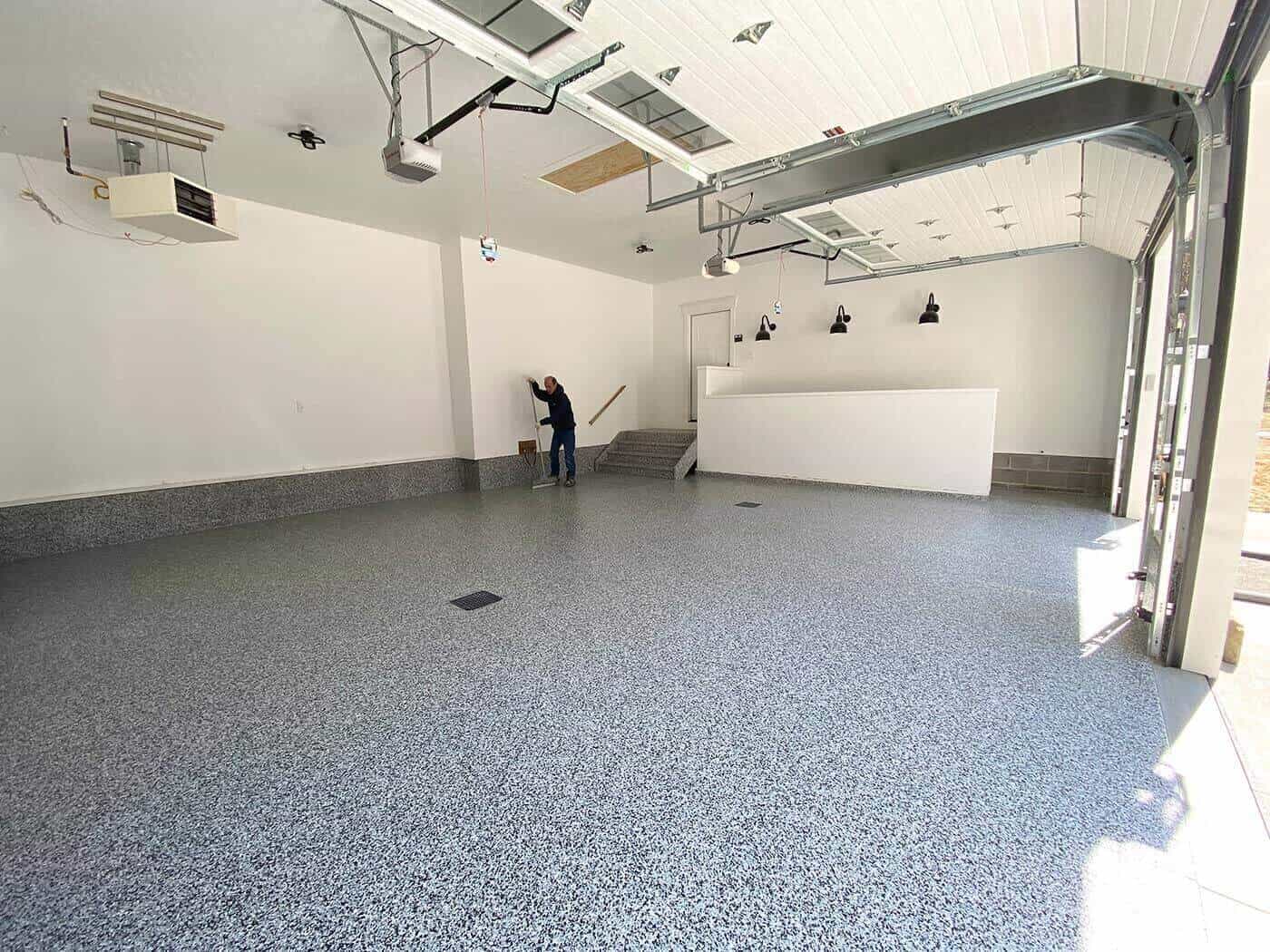 source: ohiogarageinteriors.com
You are likely to have at least one warranty that you received from your first garage door installation. But you can get another warranty by hiring a professional garage door repairing company. Professionals offer service warranty and also warranty on the parts they used to fix your door. Without the right knowledge, you will not be able to make the right purchase on your own. You can take a look at any local shop and see the varieties of parts available.
Sure, it is easy to narrow down the list of parts you need by watching a YouTube video or by reading some blogs but there is no guarantee that the parts you found are the ones you need. Professional companies offer warranties and it's the most convenient way to get quality repairs.
Takeaway
With all that said, it is pretty clear why you should not try to fix your broken garage door on your own. But this should not stop you from doing some regular inspection and maintenance. Lubricate the door from time to time with degreasers that have hydrocarbons.
Listen to check if your door is making loud noises when opening and closing and see if it shakes unusually. Be on the lookout for these signs because all this indicates that something is wrong. And call the professionals immediately.