A pergola is the ultimate outdoor enhancer.  It makes your backyard usable all year round by eliminating the weather limitations of open space. Besides, it improves the aesthetics of your home and adds value to it.
Installing one is a worthy decision. And you can easily do it now in any of the numerous pergola designs available. You can buy a ready-made design or customize one with a smoothly blending outdoor decking to seamlessly link the indoors to outdoors in your home. Here are 3 reasons why the perfect time to get a pergola installed is now.
Extend Your Living Space to Your Liking
source: thespruce.com
We all agree a pergola extends a home's living space. But more is possible with it. Unlike the indoors that are limited by walls, a pergola blends nature with comfort.  Its incredible versatility allows you to customize your outdoor space to your liking. Their numerous designs let in the sun's warmth and light while shielding you from harsh weather.
The customizing options are limitless for permanent or free-standing pergolas. You can go with partial shade from a latticed roof or have it fully covered. And the building materials are numerous.
You certainly have several options that fit your budget and home theme nicely. From materials like wood to vinyl, you can build a pergola with matching decking and roofing. Additions like an outdoor kitchen, lightings, comfy seats, and a fire pit will make a pergola comfortable any time of the day.
Turn your backyard into a perfect entertainment area for family and friends by installing a pergola now. Besides, with the world warming up to work-from-home ideas, you need a fabulous place to spend all that time at home.
Up Your Gardening Game
source: pinterest.com
Gardening is among the best hobbies that improve mental health and wellness. It brings nature close to your home while letting you be creative in shaping it. While gardening in the summer is all fun, the time you spend out shortens as the sun gets too hot for the skin.
A latticed roofed pergola is a perfect solution for your gardening, with a partial shade that allows enough sunshine for the plants and a shield for you from the hot sun. You have more time gardening and a great relaxing patch under the shade.
Further, you can hang potted plants on the pergola's frame, and climbing plants like beans growing up the side poles blend the pergola finely to your garden. Add some string lights, and your garden will be lively day and night.
Perfect Privacy
source: familyhandyman.com
City dwellers understand how hard it is to get some privacy in an open outdoor space. The houses are so close. You feel like you share a compound with your neighbors, literally. If you want some privacy in your yard, you are a pergola away from it.
Install a pergola with side wraps now, and have the perfect privacy you have been yearning for. The good thing is, you can customize the wraps for easy opening to let a breeze in and close when you need some solo time. And luckily, there are numerous pre-made and ready-to-install pergola kits to choose from. Or, get a pergola expert to customize a design that fits your yard perfectly.
Your Pergola Paradise Now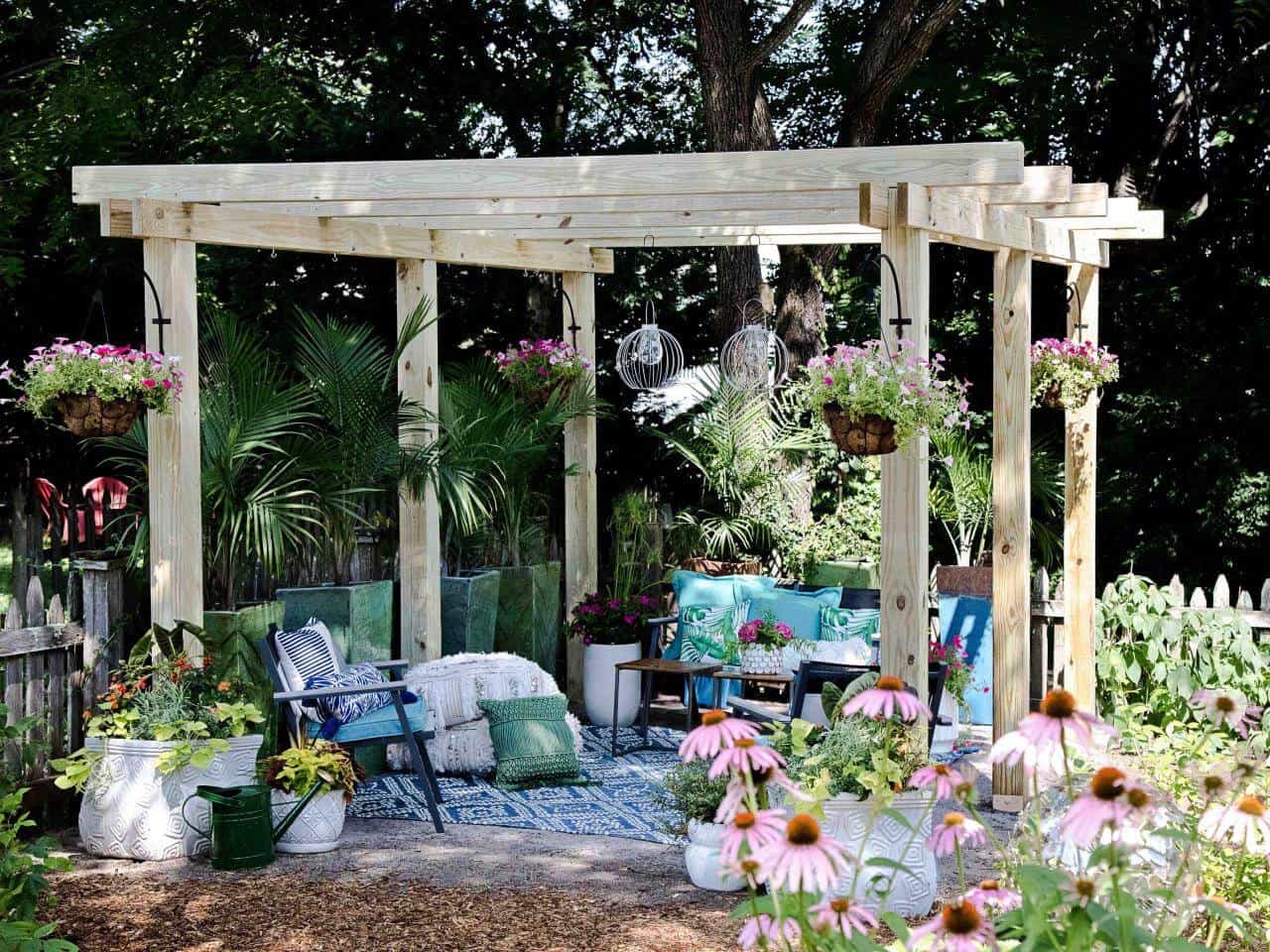 source: hgtv.com
A pergola allows you to enjoy every inch of your outdoor area. It quickly turns the most ordinary of backyards into a great outdoor entertainment area. And with the world turning to more work-from-home concepts, there has never been a perfect time to make your pergola paradise than now.
Extend your living space with the versatility of pergolas. From various materials for pergola frames and outdoor decking to additions like lightings and hanging plant pots, the only limit is your imagination in actualizing your entertainment dreams.