Kerala is one of the beautiful places which ensures that you have the benefit of greenery and calmness together. It has been named part of the ten paradises of the world. Kerala is unique in its way when it comes to the culture of Kerala the tradition of which is different from North India. This is the benefit of living in India you can see different cultures and traditions with a diversity of religions in the home country.
When it comes to experiencing the richness of Indian culture, every festival holds its significance, bringing people together and creating a strong sense of community. And when it comes to exploring the vibrant state of Kerala, Kochi is undoubtedly one of the finest cities, renowned for its ports and tourism offerings. From the luxurious Grand Hyatt Kochi Bolgatty Cochin to the stunning natural beauty of the region, Kochi has something to offer for everyone. With the convenience of car rental in Kochi, exploring the many places to visit in Kochi has become even more accessible and hassle-free. Some of the must-visit tourist attractions in Kochi include:
Where every festival has its significance and it works with the help of bonding and creates a major integrity level that shows how rich the Indian culture is. When it comes to Kerala, Kochi is one of the finest cities for ports available in Kerala. Kochi has its significance when it is the light of consideration of providing the tourism places. You can avail the benefits of grand hyatt kochi bolgatty cochin enjoying your tourism here. Kochi served you with so many places to visit that in the meantime you get your best experience of life. Various places for tourists to visit in Kochi are as follows-
Shopping mall Lulu
source: thehindubusinessline.com
This shopping mall is India's largest shopping mall and is known for creating happiness among people. It is a place through which you can make yourself feel pampered because it gives should the ability to enjoy so many brands that you will forget the name when you go there. It gives you the food court which is so spacious that you can't even imagine. It gives should so many number stores available for you to shop. this mall has the facilities of various rides including ice skating which is found in very few areas in the country of India. This mall has everything. It is no boundations that only a particular age group can come. This mall welcomes every age group to come and have their leisure time spent in a manner that gives them joy. Thus mall has something for everyone. People of every age group can find themselves indulging in various activities according to their choices.
The kathakali center of Kerala
source: optimatravels.com
Kathakali is the special dance form prevailing in Kerala. Kerala is famous for its Kathakali dance and which provides you to visit the center of Kerala kathakali. It was established in the year 1990 which have given. Birth to so many new talents and have given the identity to the existing ones by making them learn and expand thus art form which is famous in the nationwide area. This is a crucial place to visit in Kochi if you have internet un the dance firms. If do not have any interest yeh you should visit this to get yourself interested in it. Because it is so beautiful that you can't resist.
Beach of Cherai
Next place to be visited in Kochi is the beach of Cherai. As you know Kochi is a famous port area and it enables you to take advantage of the developed port by sightseeing the beaches. Kochi has many beaches available. Cherai beach is one of the most frequently and most loved beaches by tourists because it has a clean environment and pleasant atmosphere. Early morning people come here for yoga exercise so that they can get motivated by seeing natural beauty and doing the exercise taking advantage of the fresh air.
Amusement park – wonderla
source: pinterest.com
This is the largest amusement park established in Kochi which has so many rides that people enjoy it is the best soaring time for children because they are the rides have a powerful connection which attracts each other, wonderla has so many water rides that you will love indulging in and providing for the measure of your enjoyment. Every tourist wants to visit it again and see the uniqueness of this place and take advantage of having a life full of amusement. Thus water park is meant for people who love to enjoy and have adventures. There are many adventurous rides available keeping in view their needs and requirements. So it is a must-visit place for both children and adults to benefit from the amazing rides and have Great fun.
Marine drive
It is the tourist place in Kochi that Kerala is proud of.  It attracts the locals and the people that come in the evening time to spend their time because they want to get amused by the beauty that Kerala has to offer. It involves beat management of the things that they offer to get in touch with tourism. Koch provides these kinda area that get in the hearts of people visiting there that they want to visit again and again 
Mattancherry palace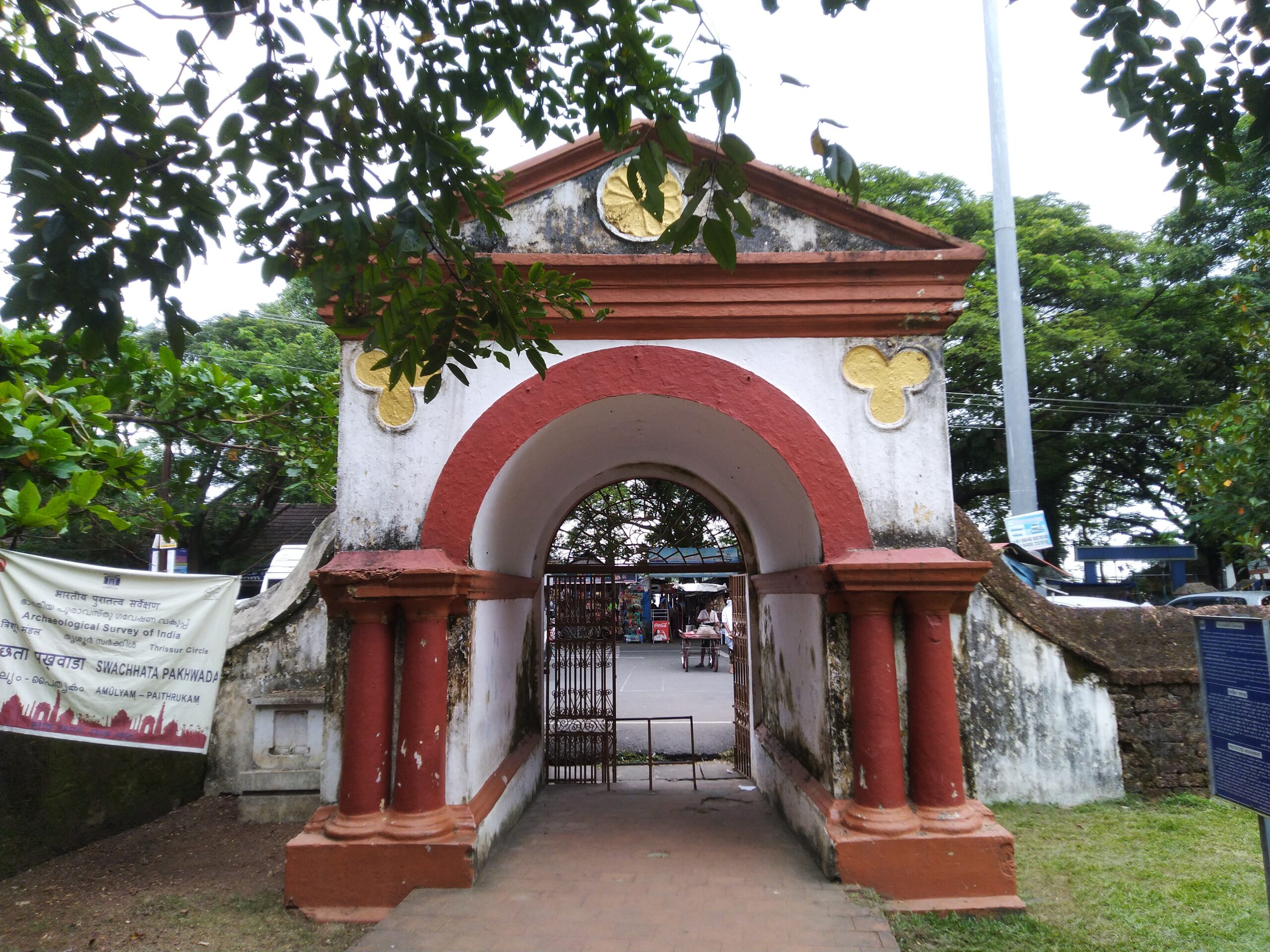 source: pinterest.com
This is the palace of dutch people and Portuguese people that has some kind of historical relevance.  This place is built in keeping mind the Kerala style of buildings and has a courtyard in the center. This enables you to have the ability to enjoy such kinds of palaces when you visit Kochi to see the royalty of the destination invented.
Kochi is the port city which makes it very obvious that it will provide for the ability to make sure that you get the things done in a way and have your experience which is tremendous and you can't get rid of remembering it. Tour should be brilliant enough h that it takes months to get out of your mind and Kerala is one of the places that helps you with it, it ensures that you have the experience of such places that shows you the specialty of the culture and tradition of Kerala from where it is made. It ensures that you get live examples of the heritage of Kerala making it spread the fact of what Kerala looks like.
It is a must visiting place. Also, Kerala is the hub of students too. Many students get successful while they study because Kerala offers so many educational opportunities that it is difficult to resist students coming to this place. Along with it offer such. A pretty view makes it more authentic and beneficial. It increases the worth of coming here. Also, Kerala has successfully established itself in the IT sector which is the best growth part of the economy it contributes to the literacy level that ensures that Kerala people are highly educated whether they are working as a vendor or someone as the chief head. People are mostly educated there and they behave in a well-mannered way.
Kerala people have the advantage of providing the benefit of getting things through tourism because they know the worth of tourism and we people of India should believe that Kerala has all the qualities to be the best tourist place. Hence, in this way, you can enjoy benefits of  grand hyatt kochi bolgatty cochinvery easily.