Do you own a retail business? You should start buying from pallet auctions. Unfortunately, they don't attract as much attention from the public because people do not understand them. Even those who know of pallet auctions avoid them because of the risks they attract.
However, many entrepreneurs will tell you that the substantial rewards justify the risks.
What is a Pallet Auction?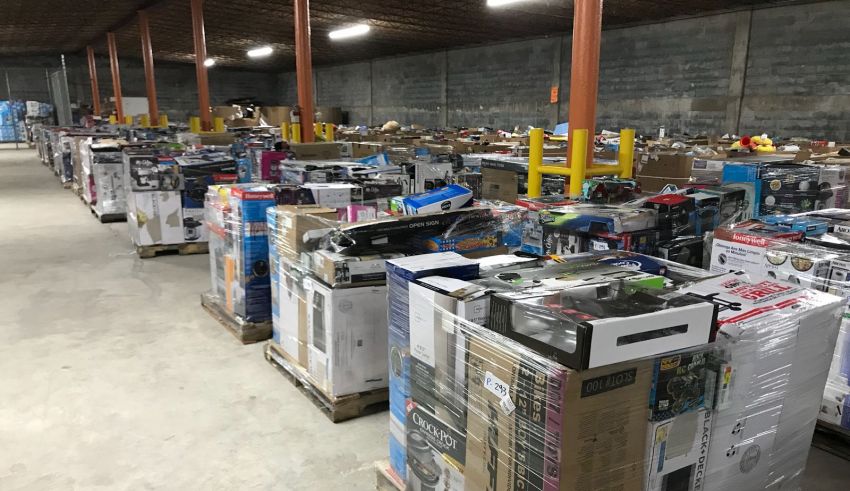 source: reviewsxp.com
A pallet is a flat structure that holds goods while a forklift moves them from one location to another. Warehouses use pallets because they are stable. So how are pallets connected to auctions? Simply put, for retailers, the term refers not to the flat structure but rather those goods that a company cannot sell.
For instance, products that a customer returned or items that sustained damage during transit. It also includes merchandise that consumers have refused to buy. 
Whenever you return an item to an organization like Amazon, they cannot sell it as new regardless of whether or not you opened it. Therefore, for these retailers, it is much easier to sell these items wholesale. 
Best Sites For Pallet Auctions
People pursue pallet auctions because you can only buy a pallet for hundreds of dollars to sell it for thousands or more. But you cannot take advantage of this incredible opportunity unless you locate a suitable pallet auction site. Some decent options include.
1). Auctionwin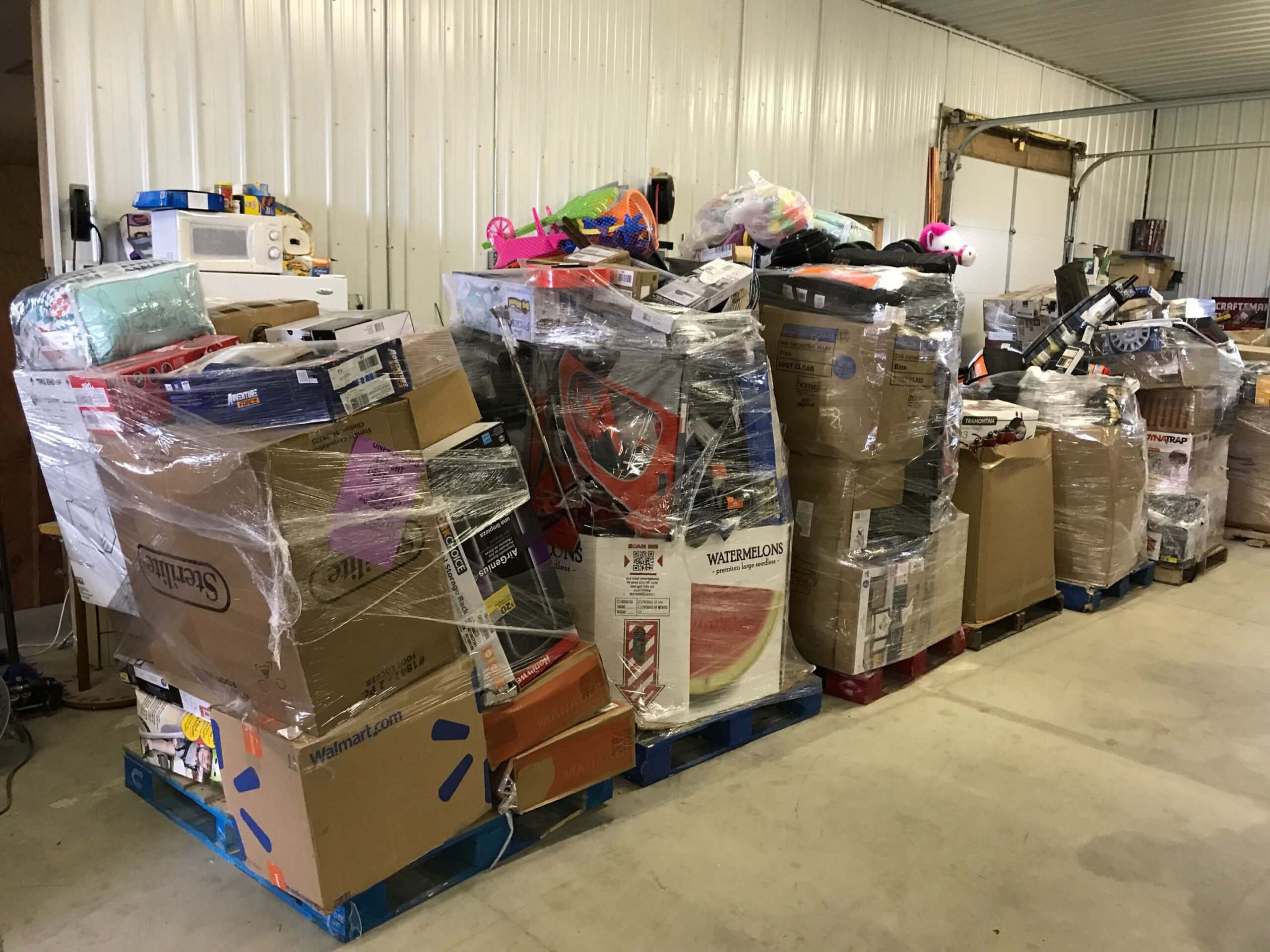 source: medcityauctions.com
Auctionwin guarantees varieties and its partners include wholesalers and retailers from all over the country. They stock everything from vehicles and art to watches and coins. You cannot fail to identify a suitable pallet auction from the hundreds of auctions they have on offer.
2). B-Stock
B-Stock is unique because they are not a conventional auction. Instead, they operate a network of liquidation auctions. They work with Amazon, Whirlpool, Walmart, and other notable retailers to auction products in various categories.
B-Stock does not participate in the auctions, not directly. They act as a bridge, connecting buyers to sellers. They do not handle the inventory. Buyers must deal directly with sellers.
This allows them to nurture long-lasting relationships that can bear more fruit down the line. B-Stock sells merchandise in bulk. Their partners include Fortune 500 companies. However, they also host small and medium-sized businesses that cater to consumers with a limited budget. 
2). Direct Liquidation
source: reviewsxp.com
Direct Liquidation has over a hundred categories of products from North America's largest retailers. Besides shelf-pulls and end-of-life products, Direct Liquidation will also refurbish goods, returning them to their original state. 
Bids are easy. Enter your maximum bid and wait for the system to identify the lowest bid. If you don't care about the price, you can buy the items on offer directly.  A 90-day warranty accompanies new as well as refurbished merchandise. In rare cases, you can return unsatisfactory products.
3). BULQ
Bulq.com is a convenient Optoro website that offers new and 'like new' products. They also sell uninspected customer returns, not to mention salvage inventory. Their partners include larger retailers and manufacturers.
They sort the bulk merchandise they purchase into lots of various sizes. So you can buy both small cases and multiple pallets. But they have one weakness. Even though they handle shipping, they only deliver to US addresses. 
4). Liquidation
source: theatlantic.com
Some people avoid liquidation.com because of the size of its operations. They keep the returned merchandise they sell in warehouses scattered across the US. But the site doesn't limit its services to large businesses and entrepreneurs. They welcome smaller buyers.
They acquire their goods from retailers, auctions, and individual sellers. They attract trepidation because they do not demand resale certificates or tax identification numbers. Additionally, liquidation.com allows sellers to maintain their anonymity. Buyers and sellers are insulated from one another. They cannot build direct relationships. Depending on your preference, that is either a strength or a weakness. 
5). Gem Wholesale
This company uses two sizable warehouses in North Wales to store customer returns and clearance stock. Previous clients have praised them for their fixed prices and mixed pallets. However, the pallets are different, and they include item descriptions and catalog numbers. 
You don't have to register with the website to buy a pallet. Though, registration allows you to track your orders. 
6). Dollar Days
source: truckloadliquidation.online
This online distributor differs from the other websites on this list. They target small businesses. You can buy their merchandise in cases and individual packs. And yet, in some situations, their rates are below wholesale. The only obstacle is the fact that you have to register to use their platform. Fortunately, registration doesn't cost anything. If you're lucky, Dollar Days will send you free samples. 
7). 888 Lots
This company expects you to register beforehand. Besides presenting a valid resale certificate, you must also complete and submit a customer application form. But these obstacles are worth it to enjoy the distributor's offerings, including more than a hundred thousand products, all brand new. 
They have yet to place limits on the minimum or maximum orders. You can study the manifests, descriptions, and reviews before you buy a pallet. They even publish the estimated profits associated with each product. 
8). Blue Lots
source: oss.ejet.com
This B2B marketplace expects potential clients to register before accessing the company's manifests and shipping costs. They offer both new and used goods. You can either place a bid or pay the 'Buy Now' price. 
The marketplace uses Plaid to process payments of $3,000 or more. Plaid may inconvenience buyers that don't understand the software. You have to pay close attention to the location of the seller. You can't filter auctions by region. You run the risk of paying shipping fees for which you did not plan. 
Pallet Auctions attract both individuals and businesses. You can buy merchandise in bulk at a fraction of its original price. By flipping those pallets, you could make a lot of money.
If you still don't understand what pallet auctions look like or how they even work, take a look at this page. Like ordinary auctions, the reputation of the website matters. So restrict your activities and transactions to auction platforms you can trust.