If you're looking for a great getaway that offers plenty of things to do, Pigeon Forge is the place for you! This charming resort city in Tennessee is home to some of the most well-known tourist spots in the country. 
From Dollywood to The Titanic Museum, there's something for everyone. In this blog post, we'll discuss some of the must-see destinations in Pigeon Forge and what you can do while you're there. Of course, we hope you enjoy your visit!
Visit the Great Smoky Mountain Park:
source: pinterest.com
The Great Smoky Mountain Park is one of the most frequently visited parks in the country, and it's easy to see why. The scenery is breathtaking, and there are a lot of activities to keep you busy. You can hike, camp, fish, or just enjoy the views.
Hiking to the Smoky Mountains is a must too. There are more than 800 miles of track to explore, including 70 named peaks over 6,000 feet high – the highest point being Clingmans Dome at 6,643 feet. There are also waterfalls, wildflowers, and wildlife in plenty. 
Visit Dollywood:
Dollywood is one of the most famous tourist attractions in Pigeon Forge. The park features more than 40 rides, live entertainment shows, a dozen restaurants, and more. Visitors can also experience the thrill of riding some of the world's tallest and fastest roller coasters.
Some of the unique rides at Dollywood include Thunderhead, Lightning Rod, Wild Eagle, and Tennessee Tornado. Be sure to check them all out!
This theme park is always crowded, so getting your ticket on the spot can be a hassle. It is why we recommend you get Dollywood tickets well in advance. There are many options available for individuals or groups. We suggest you get it online. 
Dolly Parton's Stampede Show: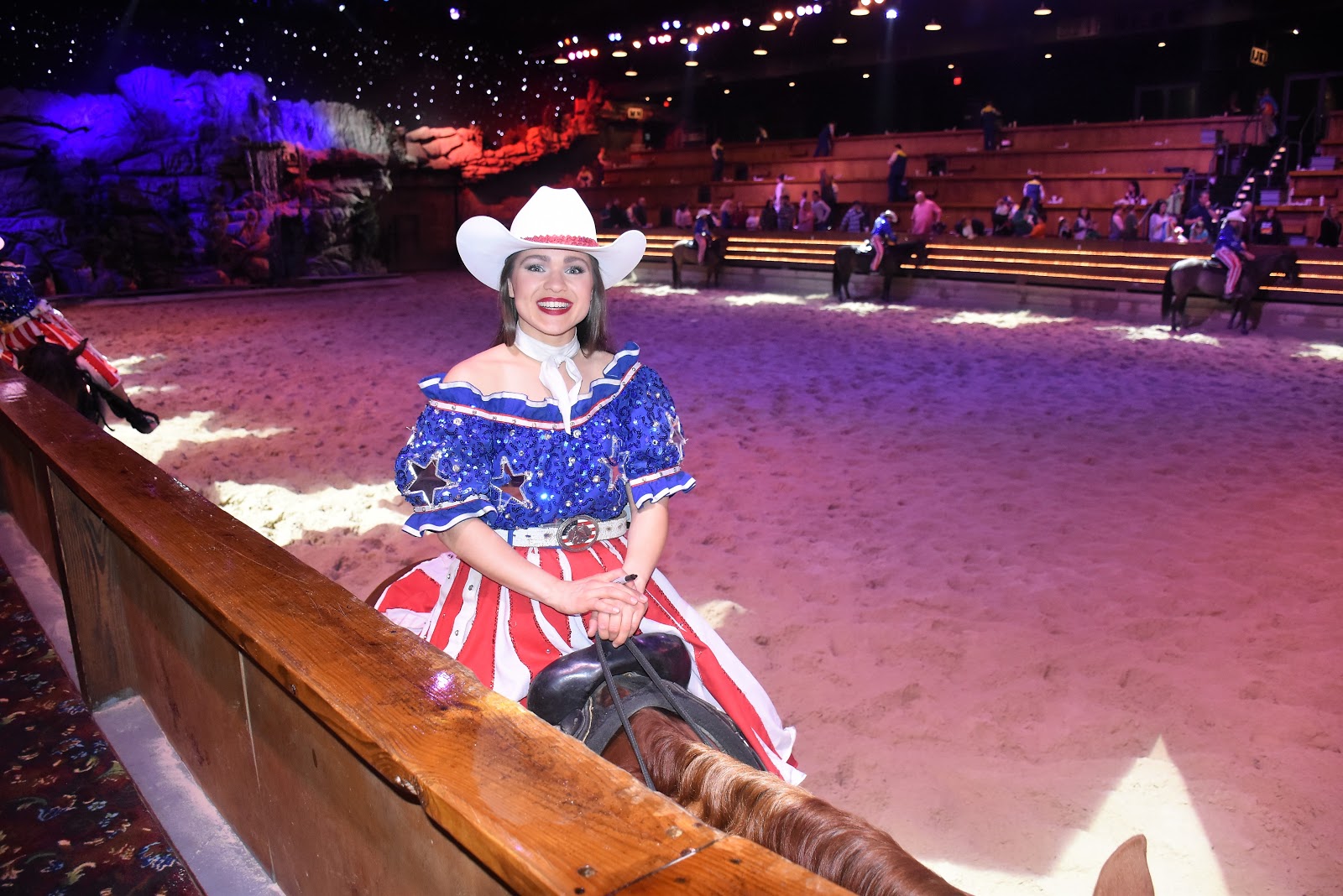 source: pinterest.com
It's a dinner show you shouldn't miss. Dolly Parton's Stampede is an award-winning dinner attraction with 32 magnificent horses and a cast of top-notch riders. The show is set in a 1,000-seat auditorium designed to look like a giant mountain lodge.
You'll enjoy a four-course feast during the show that includes a rotisserie chicken dinner, corn on the cob, biscuits, and more. And, of course, there's plenty of entertainment too. From Dolly Parton look-alikes to trick riders, you'll love the experience.
Visit The Wax Museum:
The Hollywood Wax Museum features over 200 wax figures of some of the most popular celebrities. Visitors can also take photos of the wax figures and buy souvenirs at the gift shop.
If you are with kids, this is a great place to visit. They will love seeing their favorite celebrities up close. Even if you are not a huge fan of wax museums, this place is worth checking out.
Some of the most famous celebrities at The Hollywood Wax Museum include Dolly Parton, Johnny Depp, and Brad Pitt.
Check out Ober Gatlinburg:
source: pinterest.com
Ober Gatlinburg is a one-of-a-kind place and a must-see for anyone traveling to Pigeon Forge. Ober Gatlinburg features more than ten ski trails, a snow tubing park, and a chairlift.
It is the ideal destination for all your wintertime sporting needs. It has something for everyone, from beginners to experts. And if you're not into skiing or snowboarding, you can still enjoy the scenery from the Aerial Tramway.
Some of the most popular trails at Ober Gatlinburg include the beginner trails of Cub Way and Easy Street. 
Go Camping:
Pigeon Forge is the perfect location to go camping with your family or friends. With various campgrounds available, you can find one that fits your group's needs. While staying at the campground, take advantage of nearby activities such as hiking, fishing, and swimming.
Camping is a great way to experience Pigeon Forge. Some of the most popular campgrounds in Pigeon Forge include Gatlinburg Falls Resort, Mountain Shadows Campground, and River Plantation RV Resort. Be sure to check them all out!
Visit The Titanic Museum: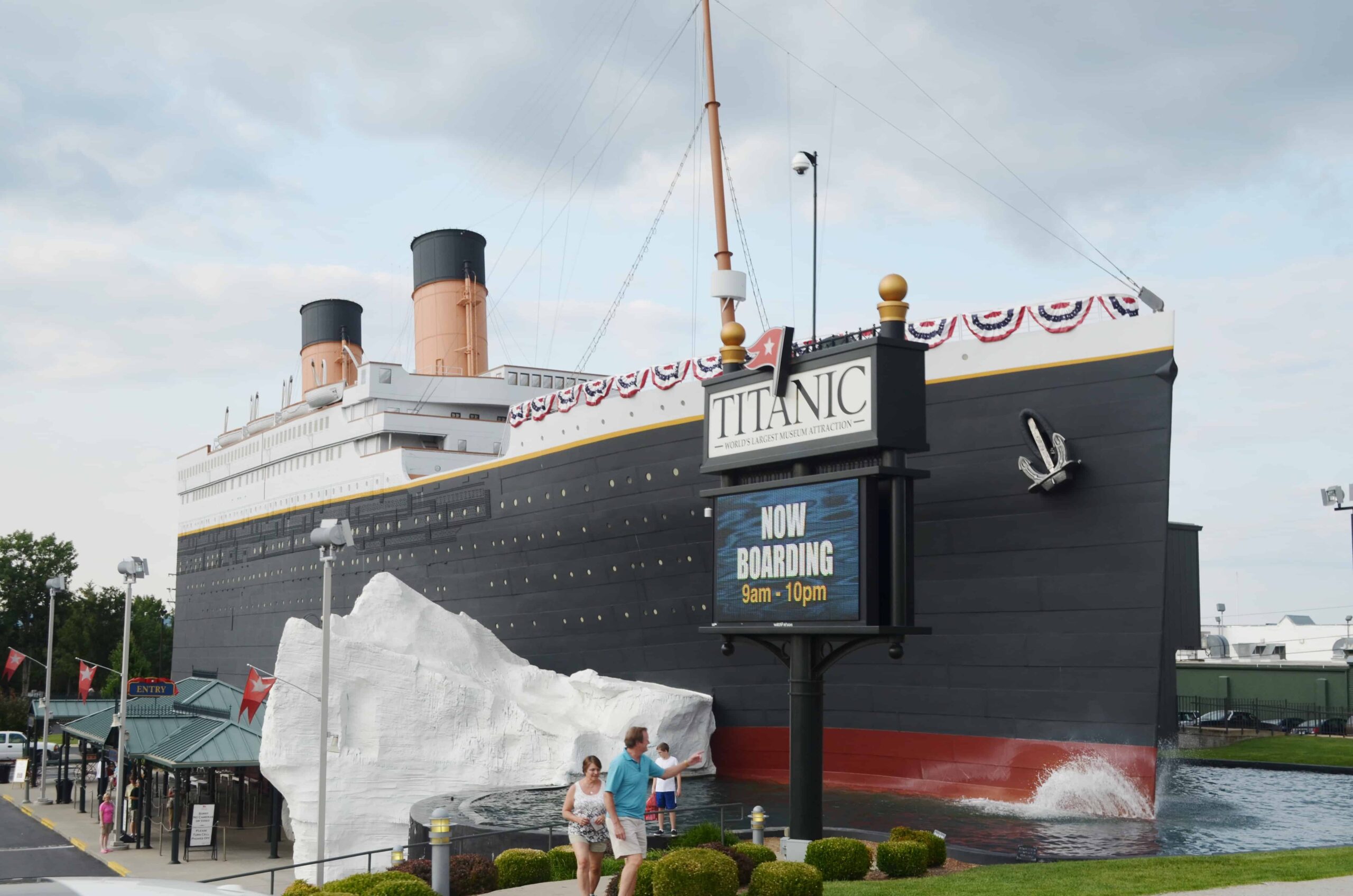 source: pinterest.com
The Titanic Museum is the most visited spot in Pigeon Forge. It features more than 40 exhibits from the sunken ship, a film about the disaster, and a lifeboat replica. Visitors can also tour the museum's replica of the fateful ship.
When you enter the ship, you're given a boarding pass with the name of one of the actual passengers or crew members on board the Titanic. As you tour the ship, you'll learn about their stories and what happened to them on that fateful night. 
You can also learn about the construction of Titanic, the luxurious lifestyle on board, and the tragic events of April 15th, 1912. The Titanic Museum is a must-see for anyone interested in the history of this infamous ship.
Take a Jeep Tour:
Explore the Great Smoky Mountains in an open-top jeep like never before! It is one of the most thrilling outdoor activities that Pigeon Forge has to offer. The Roaring Fork loop, which is 6 miles long, runs through some of the most pristine wilderness areas and features a fast-flowing stream. 
The Newfound Gap route covers mountain tops and offers stunning views at every turn.
You will see some of the most beautiful scenery that Pigeon Forge offers, and the jeep tour is a fantastic way to get off the beaten path.
Conclusion:
If you want a top-notch vacation spot with lots to do, Pigeon Forge is the perfect place! This charming resort city in Tennessee boasts some of America's most popular tourist attractions. So whether you love Dollywood or the Hollywood Wax Museum, there's lots to do and experience.
But before you plan on visiting, we suggest you book accommodation a few weeks in advance. Another tip would be to see this place during the spring or Christmas. If you travel with family, you'll be part of the celebrations and fun activities that even the kids will cherish for years.