"If your business isn't online, it might as well not exist" is a phrase that is quite true in the digital world. Marketing research confirms it to be true. You need social media marketing for the extension of your online presence, which will increase your consumer base.
In today's ever-changing business climate, connection plays a critical part in a company's growth. As a result, social media has quickly evolved into an essential component of any digital marketing plan.
Businesses that do not make use of social media platforms are missing out on a marketing medium that may have a significant impact on their bottom line. Are you curious as to how?
Then, continue reading this blog to have an idea of how internet marketing is beneficial for your business.
Reasons Why Social Media Marketing is a Game Changer For Startups
Enhanced Web Traffic
source: pinterest.com
Increasing website traffic is one of the promising benefits of social media marketing. According to a poll of startups, over 72 percent of companies said that using social media platforms helped them increase website traffic.
You may raise awareness of your products and services by increasing the number of visitors to your website. Naturally, this will lead to more business.
Cuts Down Marketing Costs
In particular, for startups, social media marketing has shown to be a very cost-effective technique for introducing products and services to the market. It costs you nothing to post promotional deals on Facebook, pin something on Pinterest, or network on LinkedIn. Your time and imagination are the only things you invest here.
Furthermore, social media networks such as Facebook, LinkedIn, and Twitter allow users to advertise their products through promotional campaigns throughout the advanced stages of a startup. When compared to traditional marketing channels (ATL, offline advertising, etc., the cost of reaching a specific audience using social media is far lower.
Builds Brand Image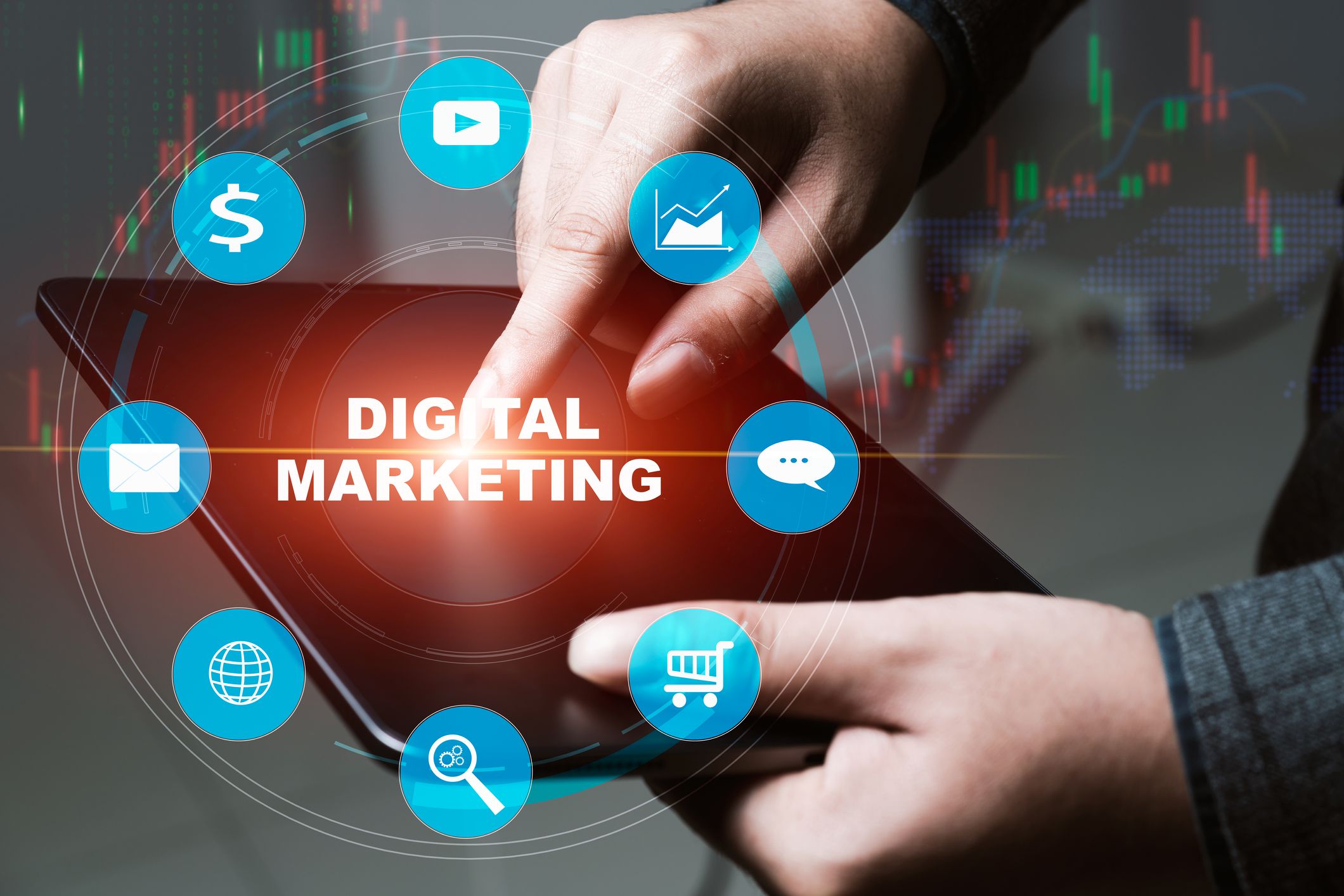 source: investopedia.com
One of the indisputable advantages of social media marketing is that it aids in the development of consumer loyalty by assisting in the development of your brand image. Startups and small businesses lack the financial resources needed to compete in today's market.
So, what can they do to raise brand awareness? How can they reach out to an ever-increasing number of customers? Sharing your products and services will help in increasing visibility and also building your brand image.
Customers will respond more positively to your products if you use platforms like YouTube and Instagram to share appealing photographs and videos of them. A positive review of your product on these platforms can help you reach people from all over the world and expand your customer base. Thanks to social media networks, you can get all of this without having to pay a lot of money. You can also learn the various techniques of optimization of social media with an online social media marketing course.
Improves Organic SEO
source: outboundengine.com
In SEO, you optimize a website so that it appears in search engine results while following certain guidelines.  The only way to improve your website's search engine ranking is to generate useful and compelling content that makes excellent use of SEO keywords.
You may use social media sites to share your material and pique the curiosity of potential customers. Such users are more likely to visit your website and share the material on their own websites. Such social signals are taken into account by search engines like Bing and Google when ranking websites in their search results.
Improves Customer Trust and Loyalty
It is critical for startups to not only attract new consumers but also to keep them. The measure of a customer's confidence and dependability in your brand is their trust and loyalty.
Customers that follow your brand on social media networks are more loyal and likely to spread it, according to a recent survey. They also assist in attracting new clients and increasing revenue. Your company's number of loyal customers is likely to grow as a result of strong, relevant, and consistent social media activity.
Targeted Marketing
source: incimages.com
It is critical to 'know your customers in order to make a difference in this competitive market. By evaluating data from clients such as educational qualification, age group, economic status, and more, social media marketing aids in the development of target market information. It aids in the development of a robust client database.
The distinctiveness of social media marketing rests in the ability of businesses to choose who sees their adverts and how they are presented. Targeted marketing is another term for this. This is made possible by the social media marketing tools that are now available on most social media platforms. This level of complexity aids in the creation of social media content that is specifically tailored to the brand's target market.
Improved Customer Service
Startups can use social media marketing methods to communicate with clients more effectively. Facebook and Twitter allow you to communicate with potential customers and quickly resolve any complaints. All customer issues are quickly and efficiently resolved.
According to experts, 71% of customers are more inclined to promote your brand to their friends if they receive a timely answer. A satisfied customer's good evaluation of your product or service can bring in more business than any other digital marketing strategy.
To summarize,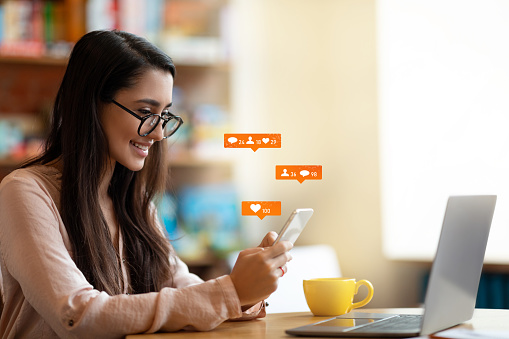 source: pinterest.com
If you're a startup looking to expand its online presence, all you have to do now is dive into the realm of social networking. It will not only aid in the development of your online presence, but it will also be inexpensive.
And if you don't want to just stop at social media marketing but explore more of the world of digital marketing and learn various skills and techniques then you should opt for an MBA in Digital Marketing. It will equip you with digital marketing as well as organizational skills that will help you manage your startup.