For some people, a house is not only a place to live but also a place where they can showcase their personal style and make a statement with its luxurious and modern outlook. Live Enhanced has listed some of the most expensive houses around the world.
The $135 million Beverly House, Beverly Hills, California
source: latimes.com
In present, Beverly House is probably the most expensive house for sale in Beverly Hills. It was last listed one year ago for $135 million. The Beverly House is spread across 3.5 acres of land and it features 19 bedrooms and 29 full bathrooms and also a wood-paneled library.
The $102 million Fleur de Lys Mansion, Los Angeles
source: vecernji.hr
The most expensive house in Los Angeles was sold at $102 million. This house features 12 bedrooms, 15 bathrooms, a ballroom, a massive movie theatre, 2 kitchens, a pool, 9 car garages, and a tennis court. Fleur de Lys Mansion is spread across 4.6 acres.
The $750 million Villa Leopolda, Villefranche-sur-mer, France
source: cbsistatic.com
The current owner of the house is Lily Safra who bought this house with a staggering payment of $750 million. Villa Leopolda is located near French Riviera in Villefranche-Sur-Mer. It consists of 19 bedrooms, a private theatre, and a large ballroom. It is spread across 80000 square feet.
The $45 million 15 Central Park West, New York City
source: 6sqft.com
The penthouse is spread over 5610 square feet and includes 11 rooms which have five bedrooms and six and a half baths and a 392-square-foot terrace that provides stunning vistas of nearby Central Park. The whooping $45000000 house is something that you must see once backed with a private elevator for each of the two floors.
The $89.4 million Kensington Palace Gardens, London
source: glamurama.uol.com
The most expensive properties in the World named Kensington palace Gardens have the present market price at $89.4 million. This property was bought by Indian Steel Business Icon named Lakshmi Mittal and named this property as "Taj Mittal". Kensington Palace was used as a Playground by the King. It starts from Kensington high Street to Notting Hill Gate as it has3 lined streets. This property includes 12 bedrooms, swimming pool, ballroom, and stretches in 55000 square feet.
The $400 million Penthouse at the Tour Odéon, Monte Carlo, Monaco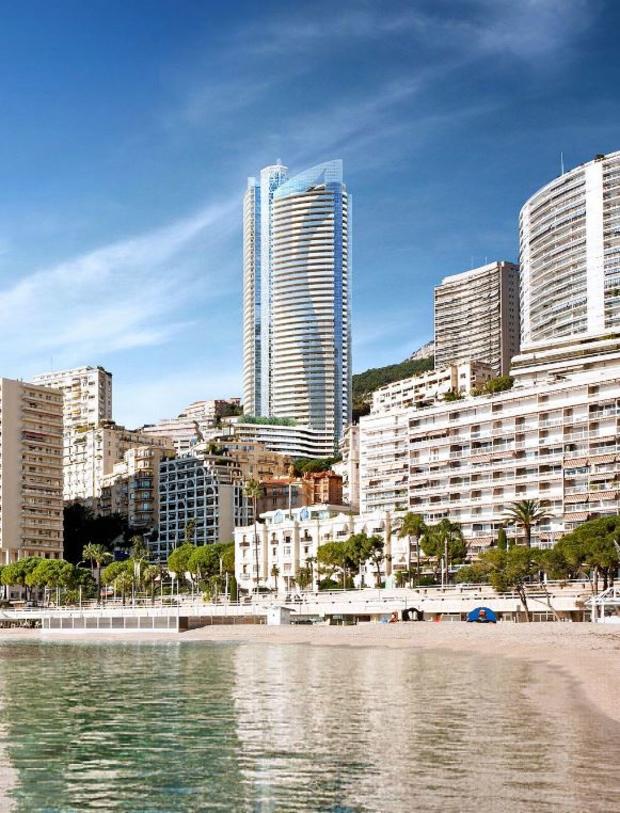 source: cbsistatic.com
The penthouse has five levels each including its own kitchen, infinity pool, a water slide, and lots of other stuff that we are too poor to know about. The brochures alone for the development cost the company $1000 each to produce. The Odeon Tower is 170 meters tall and it includes the world's most expensive apartment which is a 38,000-square-foot "Sky Penthouse" which is priced at $400 million.
The $1 billion Antilia, Mumbai, India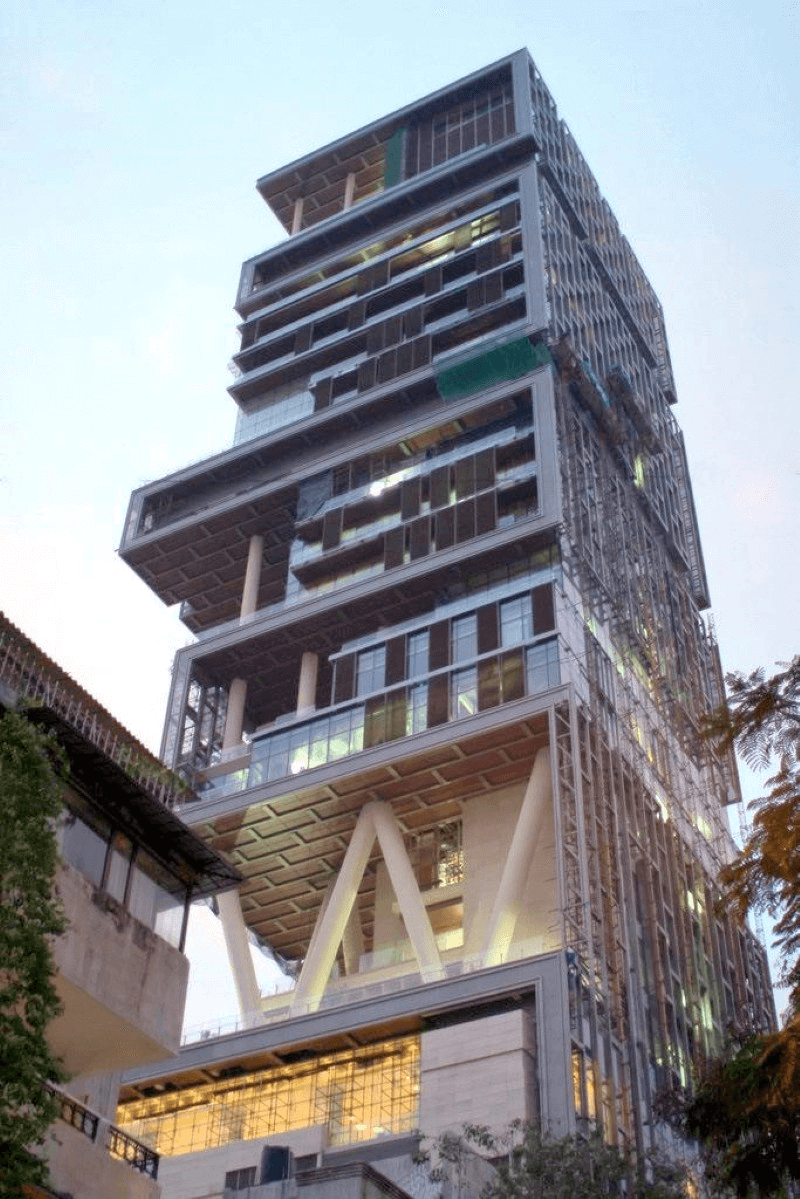 source: pinterest.com
Antilia is a private home in Mumbai City, India. It is owned by Indian billionaire chairman of Reliance Industries Limited Mukesh Ambani and his family, who moved into Antilia in 2012. It includes 27-stories and is 173 meters tall. It is constructed over 400,000 square feet backed with most luxurious amenities like three helipads, a ballroom, a 168 car garage, terrace gardens, 80-seat theatre, and a temple and a spa. The skyscraper-mansion is one of the largest and most elaborate private homes in the world.
The $125.5 million Xanadu 2.0, Medina, Washington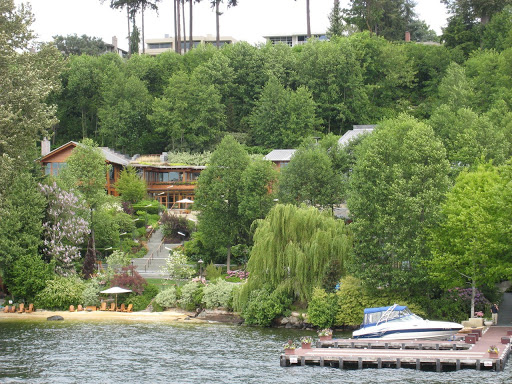 source: wikitour.io
The mansion is owned by Bill Gates, owner of Microsoft. This mansion is designed in the Pacific Lodge style with all the modern amenities which includes classic features such as a private library which has a dome-shaped roof. The house also features a 60-foot swimming pool with an underwater music system, an estate-wide server system, a 1,000-square-foot dining room, heated floors and driveways, and a 2,500-square-foot gym.
The $195 million Palazzo di Amore, Beverly Hills, California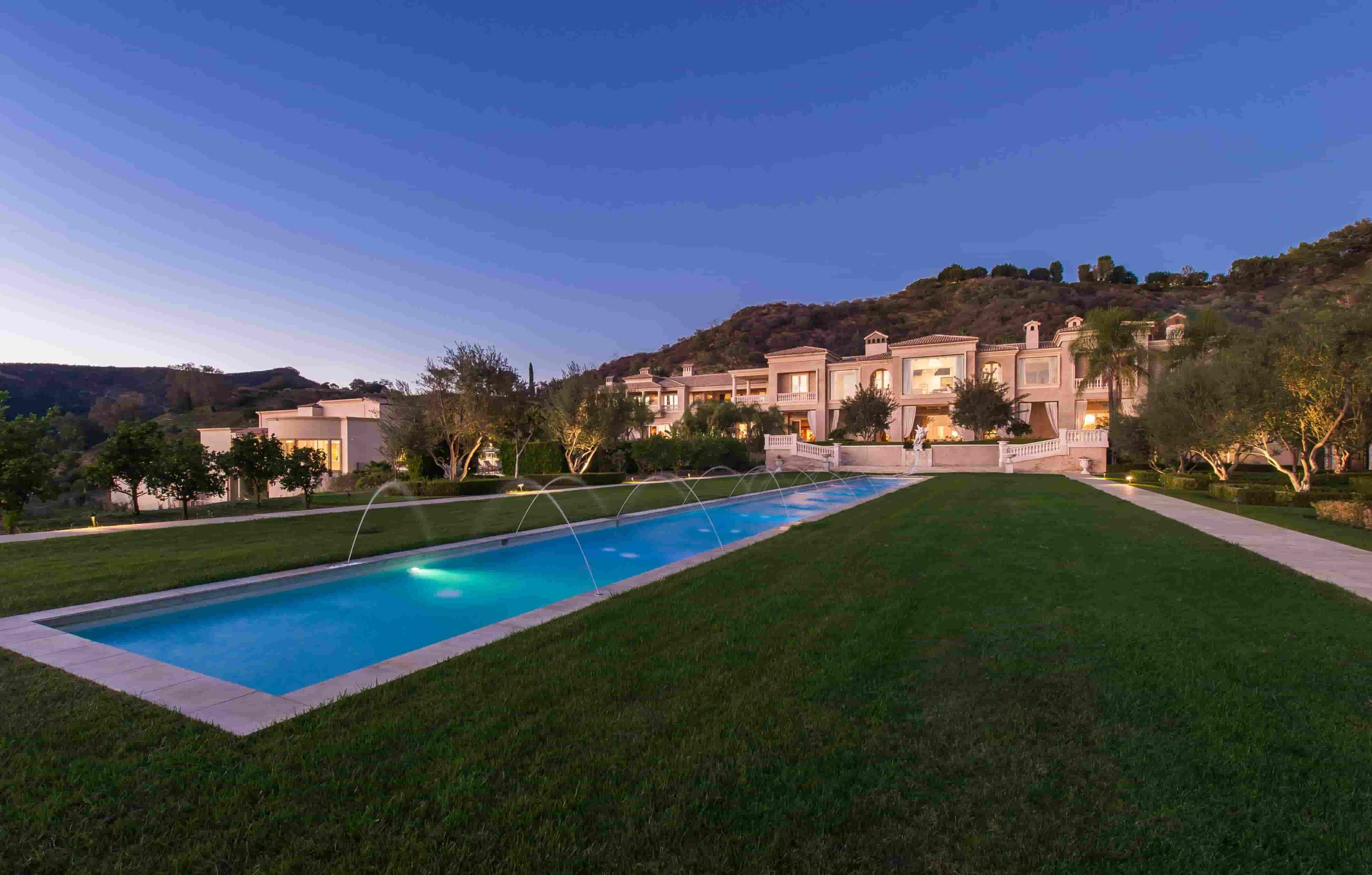 source: pinterest.com
This House is located in Beverly Hills. The house is built over 53,000 square feet which includes 12 bedrooms and has 5,000-square foot master suite, 25 bathrooms, 50-seat state-of-the-art movie theatre, a 15,000 square foot entertainment centre with a bowling alley, a 24-car garage, 25 acres of grounds including a discotheque and a wine-producing vineyard, and tennis court, 150-person infinity pool, parking for approximately 150 cars and city-to-ocean views.
The $249 million Fair Field, Sagaponack, New York
source: insightsdotca.com
Fair Field was built in 2003 and is a large private house in the Hamptons located in New York State in the United States. It has a floor area of approximately 64,000 sq ft and is priced at $249 million for tax assessment purposes. It is owned by Ira Rennert. FairField includes 29 bedrooms and 39 bathrooms.