Let's forget about Egyptian cotton. Bamboo sheets have taken over the bedding market. They're hypoallergenic, environmentally friendly, and extremely breathable. The icing on the cake? They may be the softest bedding you've ever slept on.
Bamboo sheets are really game changers. Because they appear to tick practically every box, these sheets have developed as an efficient alternative to linen and cotton sheets in past few years. Aside from the aforementioned advantages, bamboo bed sheets are an excellent choice for sweaty sleepers since they absorb moisture and promote a restful night of sleep.
In this detailed guide, you'll discover more about the advantages and disadvantages of bamboo bed sheets as well as some suggestions for selecting the finest bamboo bed sheets for extra sleep.
First, What Are Bamboo Bedsheets?
source: pinterest.com
Bamboo is a versatile plant that many of us tend to imagine as a snack for pandas (or ourselves!) or as something our friends might have installed as flooring or furniture for their new home. However, it's not what you think – this is a bamboo fabric bedsheet.
Bamboo sheets are manufactured from the fibers of the bamboo plant. The fibers are then spun into yarn and treated into threads, which are finally woven into the silky smooth bed sheets you may be familiar with. Bamboo bedding is known for its super softness and longevity.
Among the fastest-growing trees, bamboo grows without pesticides, making it a sustainable option for the environment. Furthermore, it does not need excessive irrigation and absorbs carbon dioxide from the atmosphere. 
This is one of the reasons why the sheets are widely believed to be an environmentally friendly choice. A bamboo bed sheet is generally made without harsh chemicals, so they are a safe material to use for your entire family.
Benefits of Bamboo Bed Sheet 
source: pinterest.com
Bamboo-based fabrics have several advantages, such as being pleasant to the touch, breathable, wrinkle-resistant, and so on. Here are the main advantages of bamboo sheets:
Softer: Bamboo sheets are known for their super soft texture, which helps you enjoy a restful sleep.

Temperature control: Bamboo sheets are made of breathable fabric that allows you to regulate heat exchange




Hypoallergenic: Bamboo sheets have antibacterial properties, making them ideal for people with multiple allergies. They are hypoallergenic because they are made of natural organic material.

Sustainable farming: Bamboo plants regenerate very quickly after harvesting and require a minimum amount of water as well as no pesticides. 

Odor Resistant: Many people sweat at night, which may wake them up due to the smell or moisture in the sheets. In contrast, bamboo sheets resist sweat odors and wick moisture, ensuring a good night's sleep.

Durable: Bamboo sheets will last a lifetime. The sheets are less likely to wear and tear than regular cotton sheets.
Drawbacks of Bamboo Bed Sheet
source: thegreenhubonline.com
Despite its many advantages, bamboo also has some disadvantages, as discussed below:
Expensive: They are more expensive than cotton sheets because they will last longer and will provide a good night's sleep for a long time.

Maintenance: Bamboo sheets require special care if there's one thing you should keep in mind. Let it dry on a low temperature and in a gentle cycle.

Wrinkles easily:

Bamboo sheets are very prone to wrinkles.
We can now see that bamboo sheets are not without their responsibilities, and if you treat them well, they will last you a long time.
It Is Worth Adding To Cart!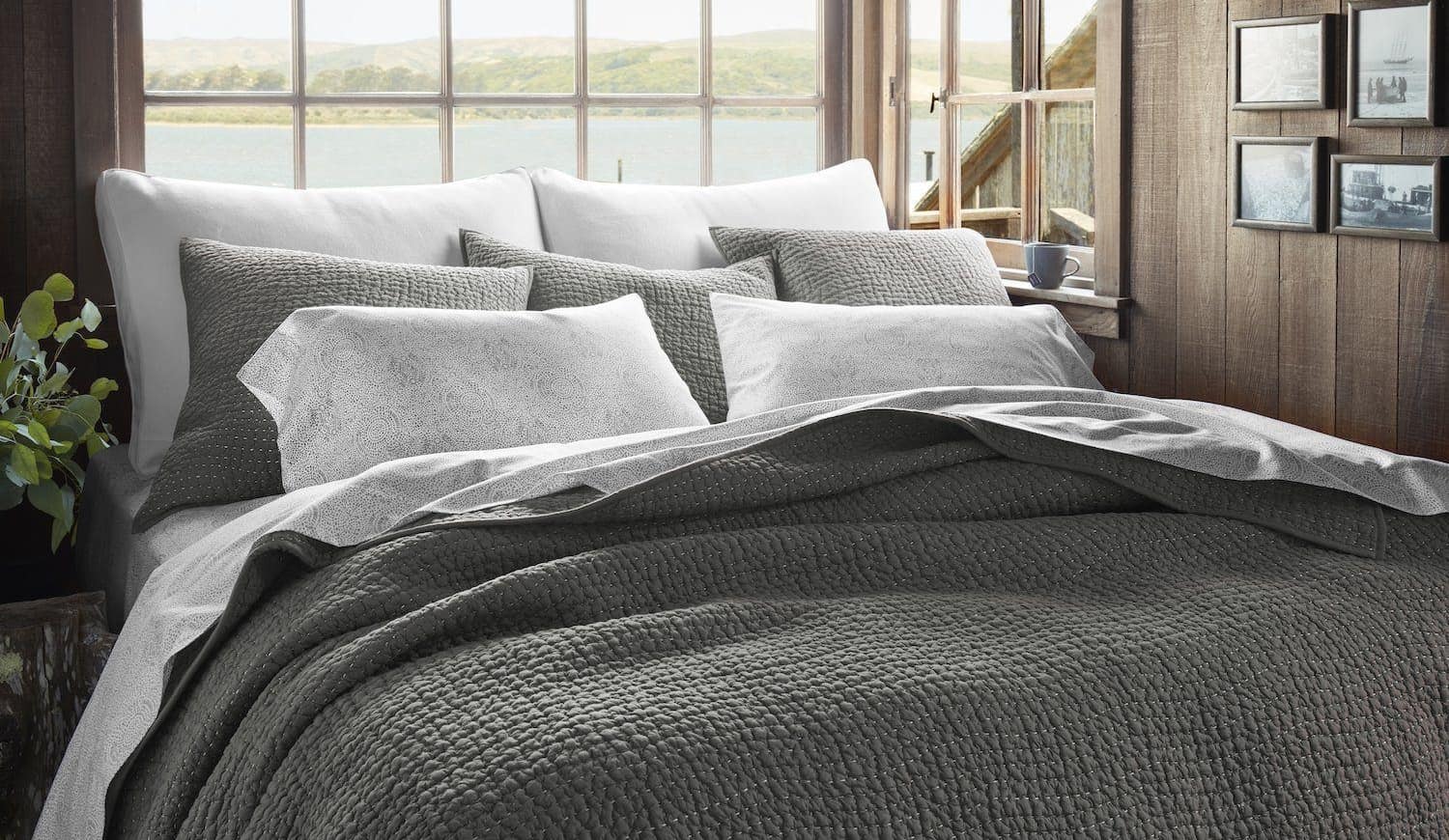 source: magazine.madetrade.com
From bamboo mix sheets to pure linen sheets, the world of bamboo sheets has it all, based on your demands and budget. The silky smooth texture and vegan construction will easily entice you to buy and will last you several years if handled gently and properly.
However, it is important that you examine the tag to determine what your bamboo sheets are composed of and whether they were acquired responsibly. While bamboos are amazing plant that is eco-friendly, you do not want to wind up spending a lot of money just to be fooled later.