Oil diffusers are in-demand nowadays due to their miraculous benefits. First of all, they are affordable. Secondly, it is a convenient way of enhancing the decor. Oil diffusers are used to emit essential oils into the air. You can mix three to four drops of essential oil in water and place it in the diffuser. After that, you will feel a mood refreshing aroma around your house. If you are new to this world of fragrances, we are here to guide you.
There are many ways to use oil diffusers. You can make a calm environment for your family at home using oil diffusers. They make your kids feel asleep. It is also used in offices by making the surroundings positive and calm. For buying a perfect diffuser for your home, you have to do some research. Different diffusers are made for different purposes. This guide will help you
What is an Oil Diffuser?
source: pinterest.com
An oil diffuser is a tool or device that runs on batteries or direct electricity to provide a good smell through essential oils. It creates a way for the essential oil to be spread through the room. Mostly, diffusers are used for aroma therapy. However, essential oil diffusers have other purposes also. It provides a clear scent in the air, rejuvenates your mind, and refreshes your mood.
Types  Of Oil Diffusers
You can encounter varieties of essential oils as well as aroma diffusers. They function differently according to their purpose. Let us take an in-depth look at some common types of oil diffusers. It will help you to find out different options. Additionally, you will come to know how they work and how long they can last.
Reed Diffusers
In this type of diffuser, reeds or wooden sticks are placed in the bottle of essential oil. You have to flip the reeds every 24 hours and dip the opposite sides of reeds alternatively. You will get both sides of the reeds dipped into the bottle after 48 hours. This is the time when you will smell more scent from the reeds.
Generally, the scent is released into the air when it reaches the top of the reeds. If you put it as it is in the bottle and stop flipping the reeds, you will not get the desired result. The main thing about this diffuser is that it does not produce mist. Moreover, it does not require heat, electricity, and water. Thus, the reed diffuser is an eco-friendly option for you. 
Nebulizer Diffusers
source: pinterest.com
This diffuser works by breaking down the oil particles into tiny molecules. These tiny particles disperse more easily throughout the room. Apart from this, absorption of aroma is also good in these nebulizing essential oil diffusers. The decisive factor in the speed of the diffuser is the pump in it. It also decides the coverage area of the scent that comes out from the diffuser.
Despite these benefits, people avoid these types of diffusers as it was difficult to clean. The cleaning process of this device is a little complicated. Accessories and small parts of this diffuser take time to clean. Moreover, you can not thoroughly clean the diffuser. Oils accumulate in pipes and sometimes clog the pipe. However, fragrance oils have low viscosity. So the chance of clogging the pipe is lesser in nebulizing diffusers.
Water Diffusers
Water diffusers are the most popular diffusers nowadays due to their affordability. It works on a water base. In this diffuser, there is a basin in which you have to fill water. After that, mix three to four drops of essential oil of your choice. Water evaporates with tiny scent particles. This diffuser has a wide-spread range of aromas and is suitable for large spaces. Water diffusers also act as a humidifier as they produce mist.
Electric Diffusers
source: pinterest.com
This object resembles a tea-cup saucer and has a small depression in the center, where you have to put the essential oil. The oil is then heated by the device using electricity. This will allow the electric diffuser to disperse the fragrance. The aroma will last until it completely evaporates. You will need to top off the basin with extra oil if the aroma vanishes.
Additionally, this kind of oil diffuser is simple to maintain. To clean the basin and remove any residue, use a soft cloth, warm water, and mild soap. When you replace the oil you are using, it is a good idea to do this as well. This should be done whenever you notice accumulation.
Ceramic or Terra cotta Diffusers
Diffusers made of ceramic or terracotta allow oils to evaporate and distribute into the atmosphere. These diffusers function effectively for individual use in a small space but poorly in a big room. Ceramic diffusers don't need a power supply.
You can use these ceramic diffusers as a decorative item and distribute air. They are frequently seen in lovely designs and hues. These diffusers offer a pleasant accent on a desktop that the user may appreciate both visually and aurally.
Candle Diffusers
source: pinterest.com
This features an electric heat diffuser, however, the source of heat is a candle rather than electricity. The oil is heated by the candle's flame, which also spreads the fragrance throughout the space. These are available in a range of styles and dimensions, so you can choose one that complements your decorating aesthetic and use it as decor.
Candle-heated diffusers will function as long as a candle is present and burning, thus it's critical to check on the candle and replace it with a fresh one as needed as a kind of maintenance.
Best Oil Diffusers For 2023
AirWick Essential Mist Diffuser
The Essential Mist device uses piezo technology as its foundation. Electrical energy is transformed into incredibly quick mechanical vibrations using a piezoelectric transducer. It is a device that transfers minuscule amounts of one kind of energy into another. A saturated wick attached to our fragrance is on top of the vibrating plate. It oscillates and will periodically emit a burst of mist and smell.
It has organic essential oils that evaporate to leave a fine aroma mist. The smells emitted by the mist create a more natural atmosphere by filling the space. It has three-time interval settings. The mist and aroma will no longer be produced and released by the gadget. The nozzle's blue LED surround light will also stop flashing. It is best for mid-size rooms
Young Living Diffuser – Desert Mist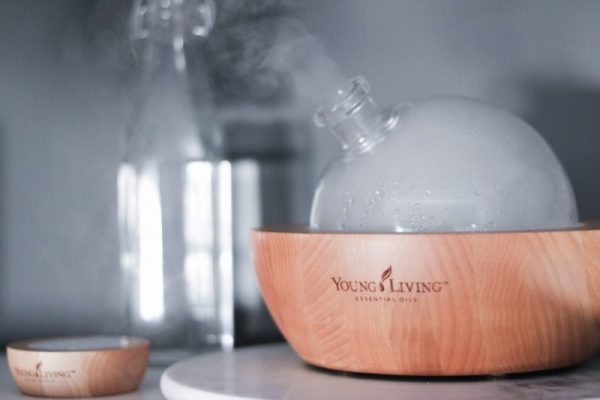 source: youngliving.com
The Desert Mist Ultrasonic Diffuser from Young Living is a brand-new diffuser. It is a special creation that resembles a lovely vase. This pattern adds a touch of the exotic to your house or place of business. It recalls the Moroccan trellis. In one convenient product, it serves as an atomizer, an aroma diffuser, and a humidifier. The Desert Mist also provides a variety of settings to fill your house or place of business with soothing aromatherapy for up to ten hours.
To let you tailor your aromatherapy experience to any mood, it is made to operate longer and provide additional functions. It features ten different LED color options, including a seductive candle-like flicker mode. This exquisite diffuser will blend in seamlessly with any home or workplace décor thanks to its stunning design.
URPOWER Essential Oil Diffuser
The Ultrasonic Aroma Essential Oil Diffuser by URPOWER is an improved model. The second generation makes more mist than the first. An excellent way to bring moisture to tabletops, hotel rooms, and office cubicles. It pleases use with 100% pure essential oils with negligible corrosivity.  You can choose from 7 color-changing lamps included in it. Suitable for use as a nightlight. It can be programmed to have automatic shut-off and on cycles. 
It can contain 100 ml of water at a time. Additionally, it lasts for 6 hours. The outer body is made up of PP Hard Plastic. It has two adjustable mist settings; one is continuous and the second is intermittent.
Asakuki Smart Wi-fi Diffuser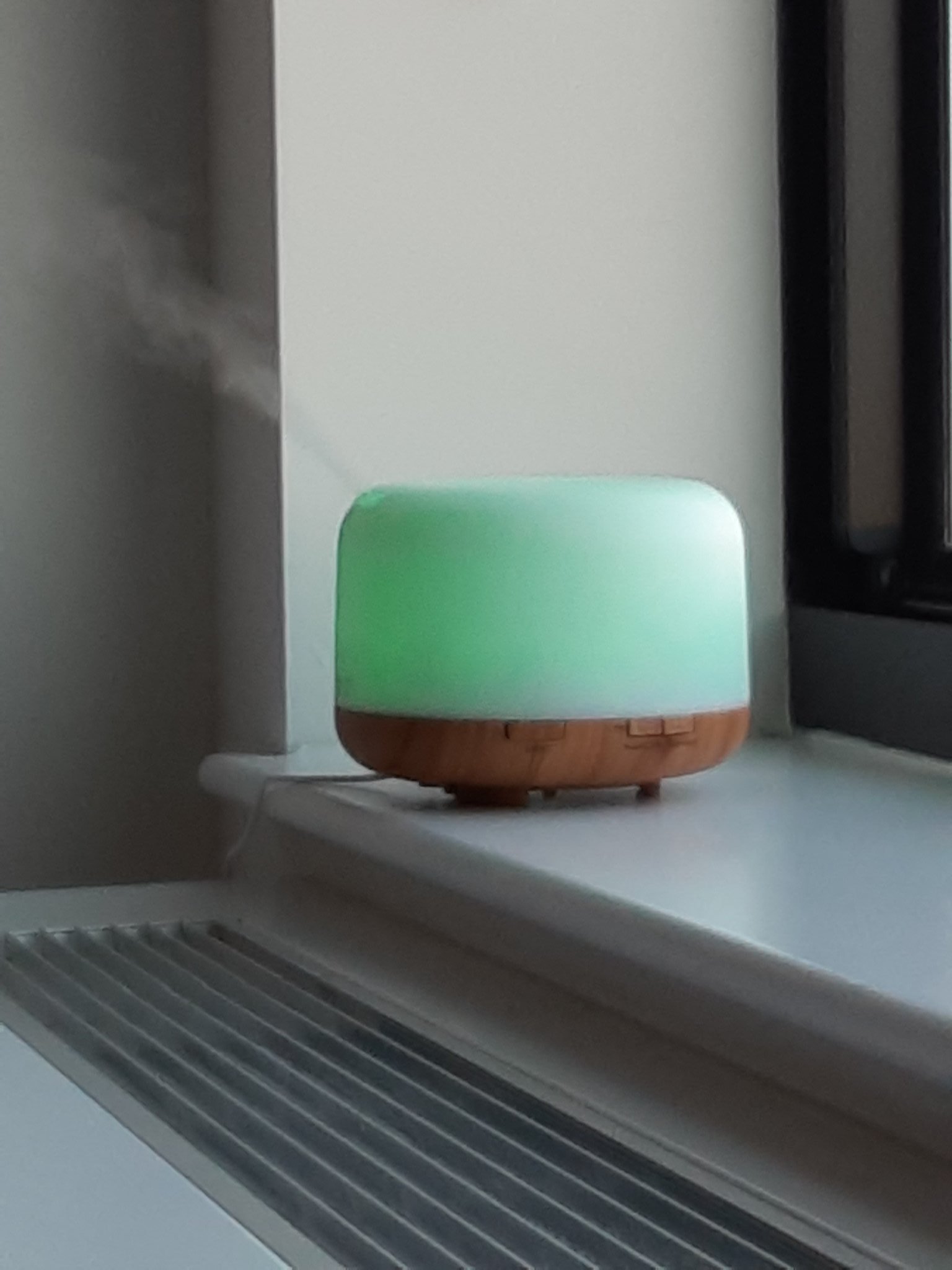 source: pinterest.com
The most advanced technology is used in this amazing essential oil diffuser. It allows you to fully manage it with a simple application. To turn the diffuser on or off or alter the setting, download the Tuya Smart app, which works with all smartphones and tablets. The diffuser is compatible with Amazon Echo, allowing for simple operation with Alexa.
You may create a peaceful environment in any home, workplace, or yoga class with this essential oil diffuser. Your dry skin and lips will no longer be an issue thanks to this device's humidity-increasing capabilities. The diffuser will help you create the ideal environment.
Conclusion
Oil Diffusers help us to relax. They promote the feeling of calmness. When you inhale the heavenly aroma, your mind focuses on one thing. Therefore, it is also a good friend to increase your attention and concentration. It can become a simple lifestyle accessory if you wish. We can say that an oil diffuser is a handy tool to uplift your mood. Apart from that, decorative oil diffusers add charm to your interior decoration.