Are You Well Suited to a Career in Care?
Anyone who is considering a career change that will present them with a different set of challenges compared to filling in spreadsheets, attending the same office five days a week and an unvarying workload should consider care work. However, working as a carer is not suited to everyone. It is not easy work and, in some cases, it can be emotionally challenging. That being said, it can also be an incredibly rewarding line of work. Some people are drawn to it as a vocation but others are more pragmatic and realise that their set of unique skills lends them to this career path. If you are considering what it might take to be a professional carer, then you ought to know what sort of skills and traits employers in the care sector are looking for. Read on to find out.
Communication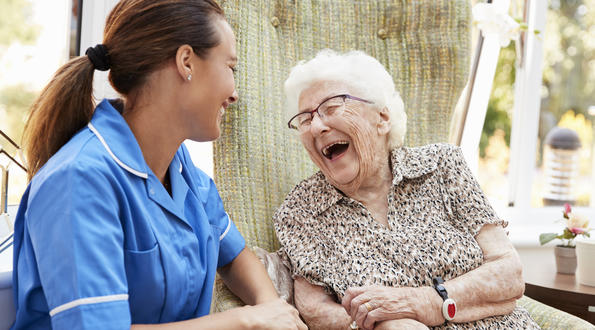 source: pinterest.com
You don't need to be a great public speaker or even to have English as your first language but you will need to be able to express yourself clearly and to understand what is being said to you as a carer. This isn't just so you can communicate with your supervisor or manager effectively but to help you deliver consistently high-quality care. If you don't explain what you're doing when delivering care, then misunderstandings will inevitably follow. As such, good communication skills are a must.
Flexibility
source: pinterest.com
Care work varies. Some of it will mean dealing with young adults and some will be geriatric care. There again, some care work is delivered in people's homes and some will be in nursing homes. In care work, you will deal with all types of people from all walks of life so you need to be adaptable and understanding when demands placed on you change.
Organisational Prowess
Most jobs require some level of organisational skill and reliability but it is essential in care work. You simply cannot go to the wrong address to deliver care work or get things muddled up so people get care they don't actually need. According to one Essex-based care provider, modern tools like tablets and phones help care workers to stay organised when they are working. Such technology can also be used to update home care plans in real-time nowadays.
The Ability to Empathise
source: cloudinary.com
Not everyone is naturally empathetic, the ability to imagine what it would be like to be in someone else's situation. It is necessary for care work, though, or the way you discharge your duties will often be considered to be unfeeling or even uncaring. If you are naturally empathetic, then it is a good sign a career in care is for you!
The Desire to Succeed
In some quarters, care work is regarded as a low-skilled job but this is far from the case these days. Employers in the care sector are not just looking for carers who are willing to learn but who will push themselves further and who want to get on in their chosen careers. If you are ambitious, then the sky's the limit in the care sector. With free enrolment in the National Vocational Qualifications and the career progression pathway.