Every fashion enthusiast, woman or man, should have at least one pair of sneakers and it is what many people notice on you, so you need to make sure your sneaker passes the test. If you are looking to expand your sneaker options, or change up your sneaker styles, here are some classics that you should consider adding to your collection.
Nike Air Force 1
These classic sneakers revolutionized basketball and all the basketball shoes that came after it. The Nike Air Force 1 was designed by Bruce Kilgore back in 1982 and it is the first sneaker to feature the Nike Air technology that we know and love. The ground-breaking design of the sneaker managed to combine style with athletic functionality. The Air Force 1 is still one of the most popular sneakers of all time and you can now get them in a variety of colour combinations. To many people, you are not considered a true sneakerhead unless you have got a pair of Air Force 1's in your collection.
Vans Old-Skool
You do not have to be a skateboarder to enjoy a pair of Vans Old Skool Skate Shoes. These iconic sneakers were one of the original styles of skateboarding shoes and are a favourite of both skateboarders and streetwear enthusiasts alike. The sneaker features a low-top cut design with a combination of durable suede and canvas, and it is not a Vans shoe without the signature waffle sole. Like the Air Force 1's, you can get the Vans Old Skool in a wide array of colours and designs, but the classic Black/White colourway remains the best for any collection.
Nike Classic Cortez
Nike has a few other classics under their name, with another one being the Nike Classic Cortez. The iconic sneaker was first released in 1972 but even after all these times, it is still one of the most famous and more popular Nike sneakers of all time. The sneaker was designed by Nike's cofounder and track and field coach Bill Bowerman, who incorporated an aerodynamic silhouette and a foam midsole to the sneaker's design. These days, you can find tons of colour combinations for the Cortez, but nothing comes close to the iconic red, white, and blue, Americana-inspired combination.
adidas Stan Smith
When it comes to sneakers, you can never leave out adidas and the adidas Stan Smith is just one of the brand's many icons. The namesake of the sneaker is tennis legend Stan Smith, and it was initially designed as a tennis shoe, but you do not need to be on the court to put these on. The low-rise design features a minimalist silhouette, a leather upper, and a padded heel tab. The adidas three-stripe makes its mark as a perforated detail on the sides. Today, the sneaker is available in many colours, but the original all-white design with green details is a timeless classic that is loved by many.
adidas Originals Superstar
Another adidas classic is the adidas Originals Superstar, and as the name suggests, this sneaker is truly an icon. The current version of the adidas Superstar does not stray too far from the original design, which is more of a basketball shoe with its supportive heel and soft interior. However, the sneaker now spends less time on the court and more on the streets because it is now a popular streets fashion footwear. There are tons of colours combinations to go for when it comes to the Superstars, but nothing beats the classic white with black stripes combination.
Converse Unisex Chuck Taylor All Star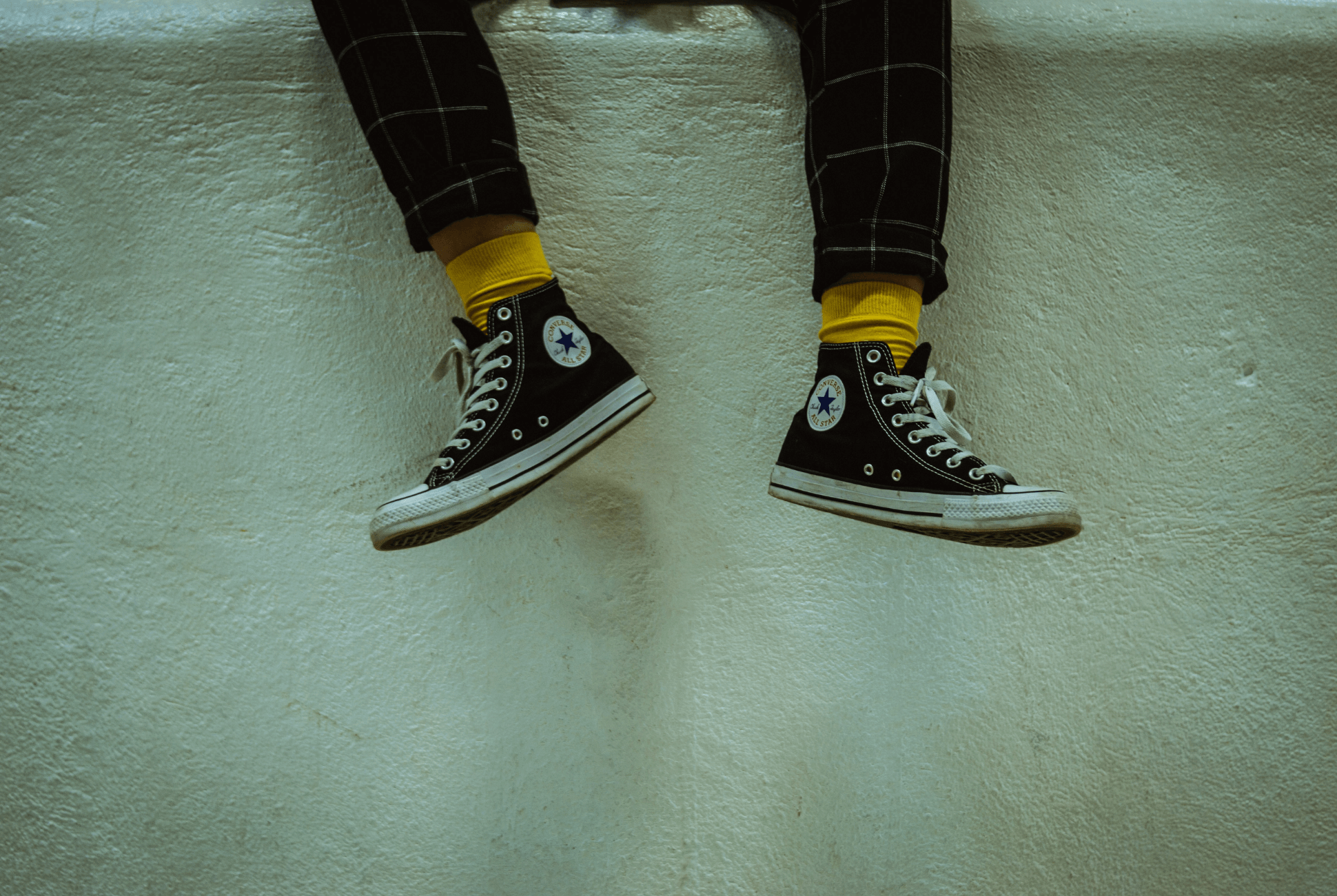 Every list of classic sneakers has to include the Converse Chuck Taylor All-Star or else it is not complete. The iconic sneaker is one of the most recognizable in today's generation and is a legend amongst sneakers. The original design was introduced in 1916 and has remained almost unchanged because it still features the same canvas upper and durable rubber sole. The fashionable Converse Chuck Taylor has collaborated with tons of celebrities and brands to create plenty of designs and colour combinations, but the best is still classic colour options of black, white, and red.
New Balance 574
New Balance is the underdog of sneaker brands but if they had to offer one sneaker to any list of classics, it would be the New Balance 574. This classic sneaker is the type that you can wear anywhere to do anything. New Balance is known for its running shoes and the 574 combines all the best parts of other running shoes from the brand. It has a clean silhouette, a cushioned EVA foam sole, and a suede and textile upper. The New Balance 574 might not be as fashion-forward as a sneaker from Balenciaga or Gucci, but they are comfortable and practical, and you can never go wrong with a classic everyday sneaker.