Flowers in other words are also known as bloom or blossom and also used for human use to cultivate and sell, wear or used for pleasant appearance and good smell in the air. You some way or the other comes in a daily use with flowers and also they are used for events such as  wedding decorations, home decorations, token of love, house parties, welcome parties, also for worship, funeral or birth of a child. You also love growing fresh flowers and dedicate a small part of your house or garden to grow them. So you go to the florist and pick some wild-flowers or commercially-grown fresh flowers in order to grow them with love and care.
Stick Flower Overnight in the Refrigerator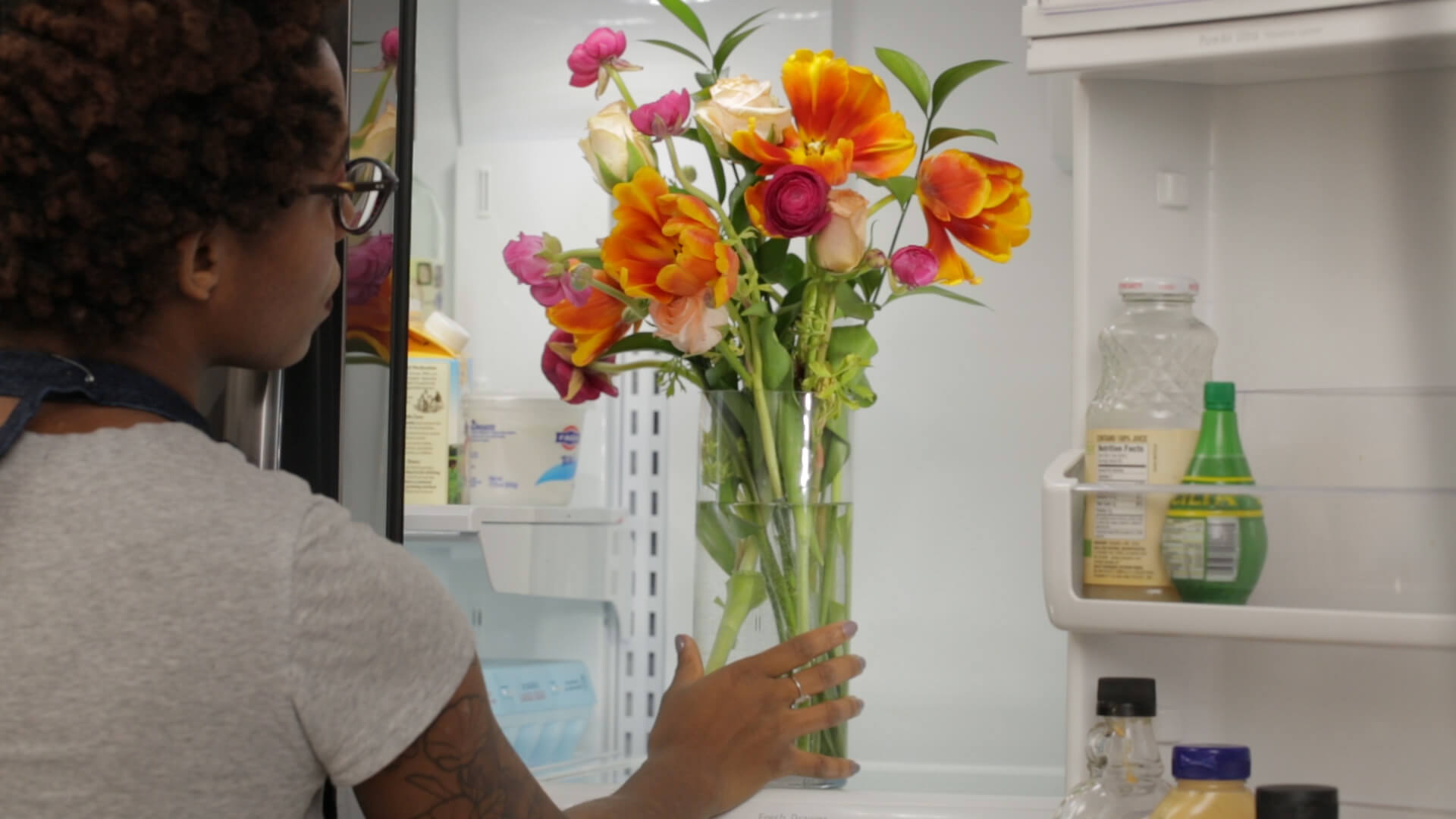 source: apartmenttherapy.info
Cut flowers can be stored in refrigerator for keeping it preserved. Maintain a proper 40degree or below but don't keep it for all day more than six hours, this help soaking up water and maintain the freshness.
In terms of plants flowers provides us less food but also you can't ignore the flower vegetables such as cauliflower, broccoli. Flowers also provide spices such as saffron, crocus, cloves, capers, flowers like hops, elder, dandelion are also used to make flavoured beers and wine.
Sprinkle Some Hairspray on the Flowers 
source: thekrazycouponlady.com
Hairspray maintains your hairstyle just as hairspray helps maintaining your cut flowers look fresh for a longer time, don't spray on the stems but only leaves and petals from a side.
Flowers are a great way to add up a pleasant elegance in your home, it basically decorates and adds colour to your boring home. Fresh flower can add a natural colour to your artificial home decors. Fresh flowers are the effective way to remove bad odors it gives you a natural scent in your home. Having plants or flowers inside or around your house improves the air quality and oxygen circulation, you really don't experience fresh air as you are in a polluted city. And finally our mood, you experience bad and good mood days and it's very important to keep ourselves happy and free from mood swings. Flowers are best in this case it provides you a visual and aroma therapy, which automatically calm you down and helps freshen-up your mood. If you have a garden you start gardening them but in the most cases we don't have and you start decorating your home with fresh flowers with the help of pots, flower shelf, vase etc. 
Cut the Stems of the Flowers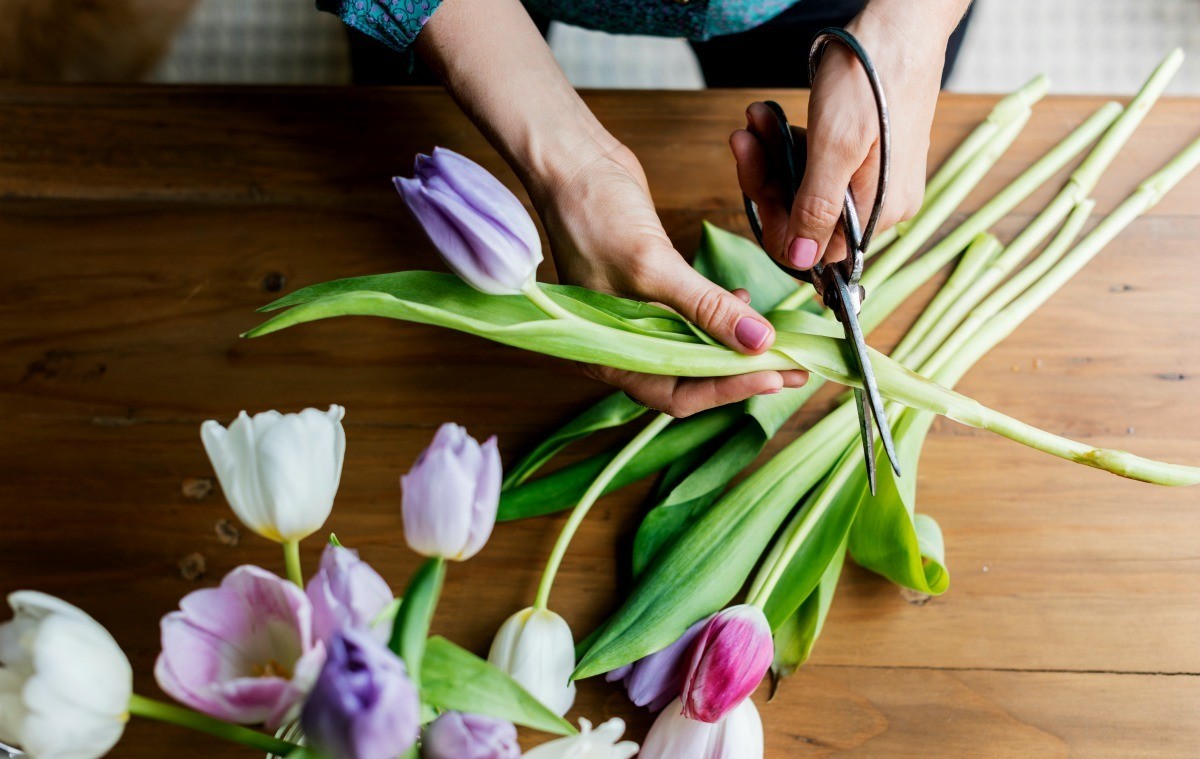 source: thriftyfun.com
Most of you make this common mistake of not cutting out the stem after buying or receiving your flowers. Don't cut the whole stem cut them in an angle so that in can take more water from the bottom of the vase.
Add 2 Spoons of Apple Cider Vinegar on Flower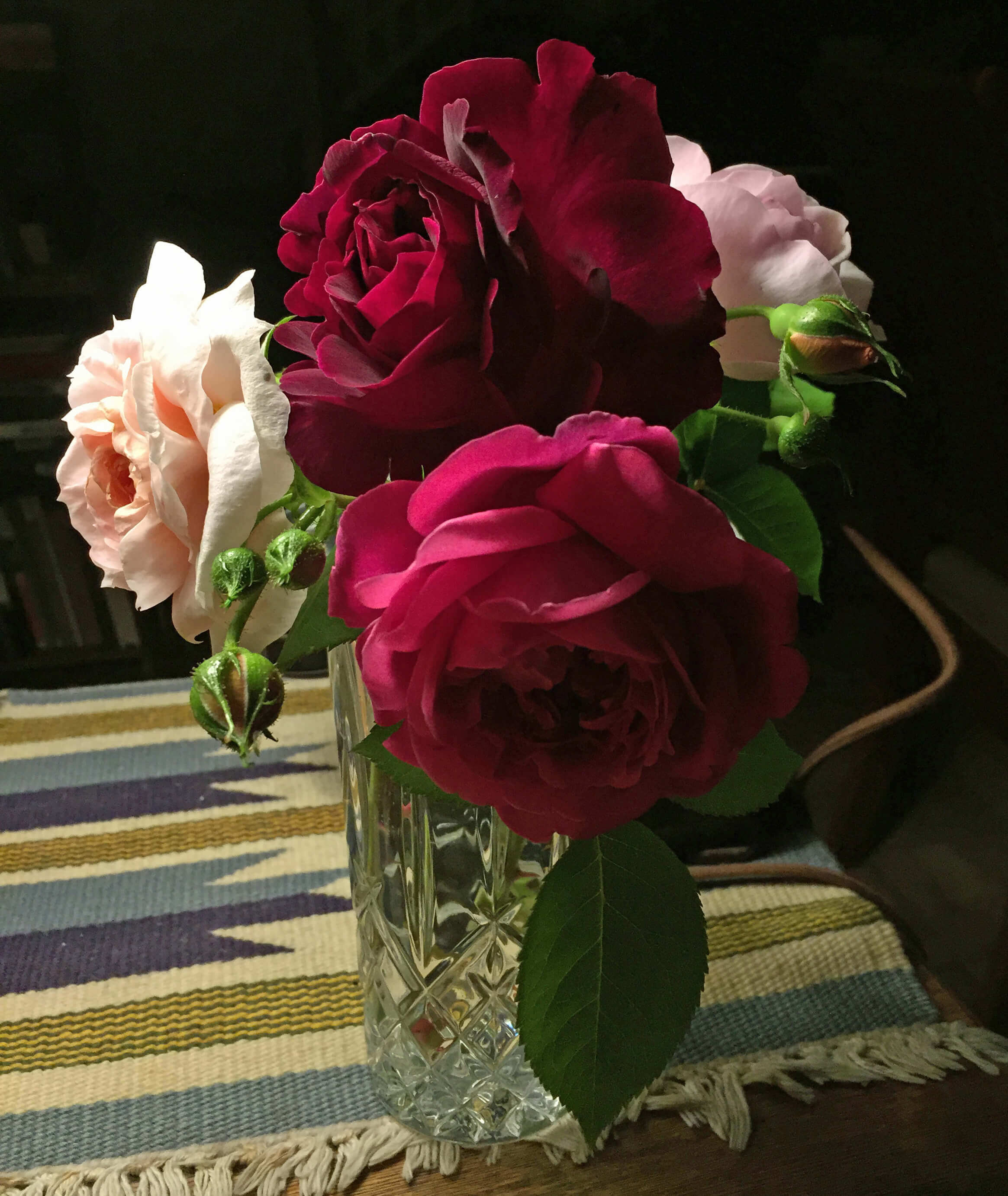 source: sakionline.net
Add two tablespoon of apple cider vinegar, as vinegar acts as an anti-bacterial agent and prevent your flowers from bacteria with two spoons of water inside your vase before keeping your fresh flowers into it.
Add a Spoonful of Sugar Into the Vase
source: pinterest.com
Add two tablespoon of sugar as sugar acts as the food for the flowers and two table spoon of water also if you want you can merge them with apple cider vinegar for better results to make your flowers fresh for a long time.
Drop a Copper Coin in the Vase
source: fiftyfiftymagazine.com
Your fresh flowers will hold long lasting freshness if you add a copper coin with sugar and water inside your vase, in this case copper also acts as an acidifier and prevent from the bacteria to rotten your fresh flowers after sometime.
I hope these hacks may help you a lot to make your flowers fresh for a long time, and will keeps your mind and heart fresh and healthy for hours.